How To Use Digital Ads To Target Travelers For Tourism & Travel Businesses
Greg Swiszcz
I'm leaving on a jet plane, don't know when I'll be back again. (Did you just reread that so you can sing it?)  OK, I'm not currently taking a trip, though that sounds amazing right now, but a lot of people are.
It's no wonder that people who were homebound for a majority of 2020, had a lot of time to plan their next adventure.  So when local and state officials began easing travel restrictions and mask mandates, those adventures became a reality!
According to TSA, Memorial Day generated a 60% increase of consumers that traveled more than 50 miles from home in 2021 compared to 2020.  And, according to MediaRadar, air travel during that same time period was up 450% from 2020.  That math equates to 1.3 million people and an average of 52,947 people traveling through the airport that weekend alone.
The travel didn't stop there.  The surge continued through July as 48 million Americans took to the roads during the 4th of July weekend, just shy of a 50% increase over 2020.
When it comes to advertising, Media Radar shows that travel brands spend more than $210 million in US Advertising during June alone, more than double what they spent in 2020.
If you are a business looking to target people interested in traveling for business or pleasure, digital advertising has excellent ways to reach them and access to strategies that can make your money work for you.  To do this, let's look at a few key factors when it comes to travelers, both business and leisure.
Business Travelers.  What do we know about them?
They are Dependable. Typically business travelers are "regulars".  Whether that's once a quarter, or once a month.  Besides, business travelers usually travel year-
They are loyal. Once a business traveler gets used to a place, they will become loyal to that business.
They are easy to please. Business travelers usually have so much going on while they are traveling, they tend to overlook the fine-tuned details in exchange for good, convenient service.
They aren't typically price sensitive because their company usually foots the bill, or at least part of it.
Business travelers don't have a lot of time on their hands. So, they go for convenience.
Looking at the above pieces of information, the first strategy that comes to mind is Mobile Conquesting.  With the average business traveler checking their smartphone 34 times per day, this is a great place to reach them.
Once you've decided on the geographic area you want to target around your business, we'd first layer in behavioral categories to reach this audience.  Here are a few that would work well:
Business Traveler
Commuters
Frequent Travelers
International Travelers
Then, once we've got the behaviors locked in, the next strategy would be to add in some Geo-Fencing and Geo-Retargeting to target these travelers in specific locations.  For example, you could target hotels, airports, car rental agencies and be able to target these business travelers while they are inside of these locations and continue to serve them ads after they leave.
Remember, business travelers are all about location and convenience.  With this product, your ads can showcase how far the viewer of the ad is from your location withy dynamically updating ads.   The business traveler can see exactly how far they are from your location.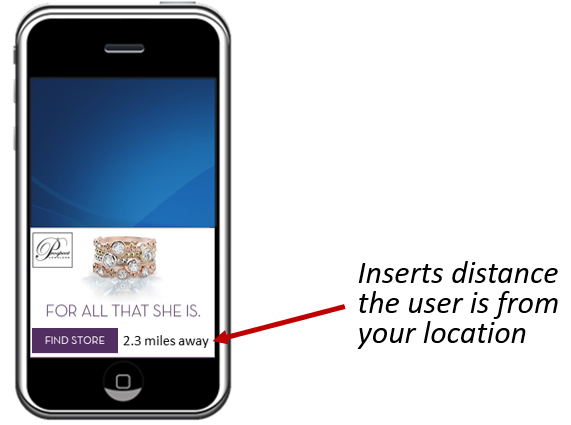 Another great aspect to this strategy is the ability to track on-site visits. One of the major key performance indicators (KPI) that sets our Mobile Conquesting apart is being able to track if someone saw an ad and physically walked into a client's business, as long as their GPS is enabled. Typically, this data is tracked throughout the duration of the campaign, but we've found visits continue to happen days after a campaign has ended. To make sure we are capturing all information relevant to a campaign, we've extended all visit data to be tracked up to 14 days after a campaign has ended, so marketers can continue gathering data without the ad spend.
Now, let's look at Leisure Travelers.  Here's where the real fun and opportunity begins to unfold.  According to Waze, more people are driving today than even pre-pandemic, but their patterns are different.  "Commutes are way down, and leisure travel and weekend driving is way up."
What are some of the best ways to reach Leisure Travelers? Social Media.  People on vacation are always sharing their experiences with friends and family through Facebook and Instagram.  Whether they're updating their profile, sharing to their stories, or reading reviews on local businesses, people on vacation are spending time on Social Media.  That's great news for you!
As you know, there are a LOT of places within the Facebook and Instagram platforms where you can advertise.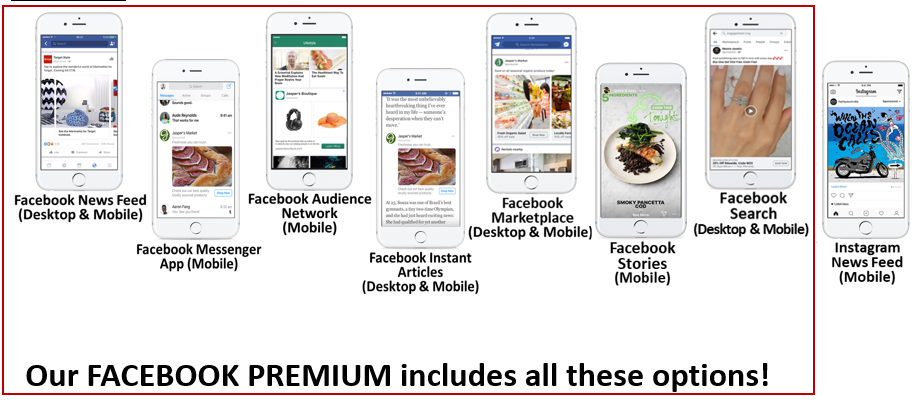 But, the question really come down to what type of messaging should you use.  Personally, I love carousel ads.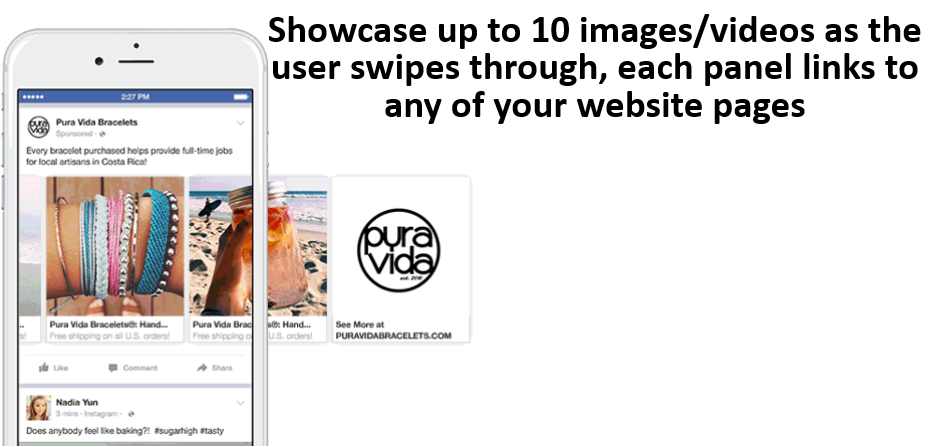 These ads allow you to highlight multiple services or attractions that may connect with different people.  As the user swipes (or clicks) through the carousel ad, they can find something that resonates with them.  Maybe it's the happy hour special?  Maybe it's the ATV rental?  Maybe it's a specific display at the children's museum?  A benefit to this type of ad is that each panel can link to a different page of your website.   Got different tours that you offer?  Have each panel link to that specific tour's booking page.  A great way to make it easy for your soon to be customer to book a tour with you!
Also, if you're a business that hosts events, using Event Response Ads are a great way to educate these travelers about events they may be interested in.   Event Response ads can work with all kinds of events because you get to choose the targeting criteria.   Facebook layers thousands of targeting categories according to who you want to reach, like where they are, their job title, their age, gender or interests,  to target potential attendees inside their News Feed.   When someone expresses interest in your event by clicking "Interested" on your ad, Facebook continues to remind those who are interested by posting alert reminders about the event as it draws closer.   Your event also will show up in those people's friends News Feed as something they could be interested in.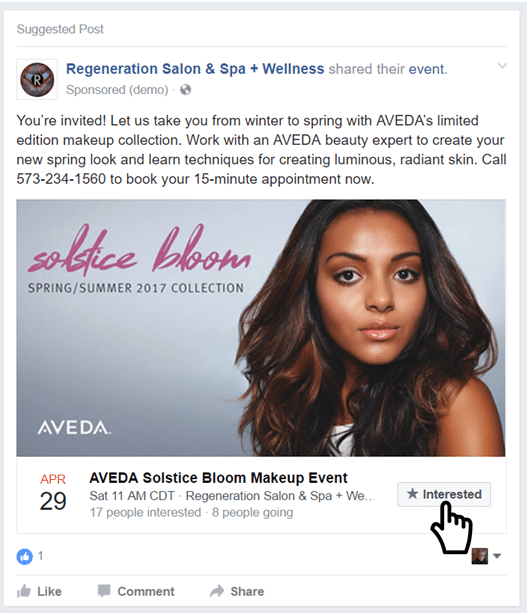 When it comes to Facebook targeting, there are probably hundreds of ways to identify travelers.  Here are a few:
Adventure Travel
Air Travel
First Class Travel
Travel & Leisure
But then, think about the services/products that you offer.  For example, if you're a restaurant, look at categories that make sense for restaurants:
Fast Casual Restaurant
Fast Food Restaurant
Or, if you're in the outdoor adventure business, you could also target categories like:
Outdoor enthusiasts
ATV's
Off Road Vehicles
As you can see there are a lot of ways that you can target on Facebook and Instagram.
What if you could plant a seed before someone starts their travel journey?  With talking to a local ski rental company in Colorado, we discovered that this was a target of many businesses that rely on the travelers to support their business.  So, whether you're a hotel, an amusement park, or a conference center, one tactic that you can use to reach travelers before they travel, would be Social Mirror Ads.
Social Mirror ads look like your social media display or video posts but appear on other websites and apps, linking back to the social media platform and your website, and run across all devices using our targeting strategies. We are "mirroring" the EXACT look of your social post as an ad that runs on thousands of OTHER websites and apps, targeted just to the people you want to reach across all devices.

For this to work, you should know where (what city) the majority of your customers come from.  For instance, talking with this ski rental company, most of their clients came from Dallas/Ft. Worth, New York City, Tampa, and Tulsa, Oklahoma. One way to know this is to look at your Google Analytics Geo Report.
If you could get in front of them while they are searching for, or making travel plans, don't you think that would increase the likelihood that they would do business for you?
Keyword Targeting is one of the strategies used with Social Mirror campaigns.  With Keyword Targeting, what we do is show your ad to people when they visit a website (or app) that contain keywords related to your business.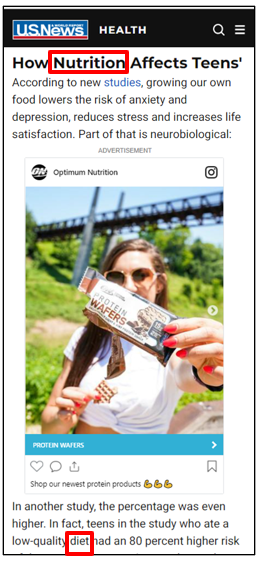 With this ski rental company, some of the keywords they wanted to focus on were Ski Resort, ski rentals, snowboards, winter gear, snowfall, and specific ski resorts within a certain distance.  If someone in Tampa was reading an article on ski resorts, this company could potentially have their ad showcased on that website and get that individual to think about traveling to Colorado and renting gear from them.
Keyword Advertising is only one of the strategies that Social Mirror has the ability to use.  You could also utilize Behavioral Targeting and target people interested in skiing, snow boarding, and outdoor enthusiasts.  You could utilize Artificial Intelligence to find people similar to those interacting with your ads (maybe those that just haven't fallen into those behavioral categories yet).  You could also utilize Retargeting to follow those people that come to your website and leave without doing business with you.
No matter how you want to target the traveler (business or leisure), there are lots of ways that you can accomplish that.  Just keep in mind these few tips:
Know your target consumer. Do your homework and know who your customer is so you can target them better.
Social Media helps travelers find inspiration for their destinations and discover exciting activities and attractions.
Identify key moments on the booking journey. From dreaming about their vacation, to planning, booking, and actually being on vacation and experiencing their vacation, you can target them across all moments.
Know which devices they use and when. (think Mobile Conquesting)
Encourage your current patrons to leave reviews so when these travelers come in and do their homework, they see how great of a time others have experienced with you.