How Has Behavioral Targeting Evolved?
Dana
One of the absolute best things about digital is the ability to pinpoint the exact person in the exact area you are looking for and put an extraordinarily relevant message right in front of them.
Often, when I have a super specific person I am trying to reach; I turn to Facebook for their impressive targeting options. Lately, however, I have run into a few limitations as they have removed some categories for certain ads, for example, specific job titles.
Luckily, they are not the only car on the road. In fact, with our new partnerships with so many data providers, our Behavioral,Native, and Video categories are literally exploding with more targeting options than ever before, like, for example Job Titles!
There are so many categories available, that we cannot even keep up with a comprehensive list of options. New categories are continually being added and the targeting opportunities are tremendous.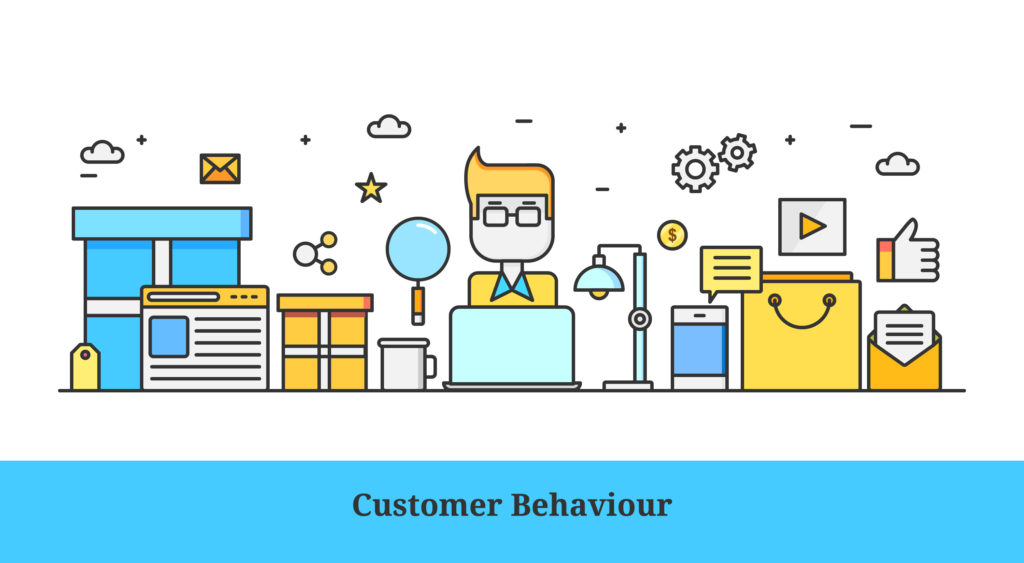 So, what Facebook has taketh away, behavioral may give back (and MORE!) as there are no restrictions for categories of business. Beer and wine, supplements, weight loss, casinos, cannabis – all are welcome on these ad exchanges.
What level of targeting are we talking about here? Credit is a popular option. Do you need to reach someone with excellent credit or poor credit? No problem. Do you need a gym goer or are you looking for someone specifically into CrossFit? Covered.
You can target by home value. You can target millennial liberal voters, or you can reach people interested in a Mitsubishi Eclipse or any other car for that matter.
Do you want to target by net worth or job title? We got you. What about someone (other than my mother in law) who purchases Brillo pads? Done. From people who purchase Kraft dressing to Kit Kats to organic produce it is all covered.
So, remember, if there is something specific you are looking for, let us know and we can check.
Want to get a feel for just how deep these targeting categories can go? Read on!
Black Friday:
Black Friday & Cyber Monday Shoppers
Black Friday / Cyber Monday Online Spender
Black Friday
Black Friday / Cyber Monday Shopper – Consumer Electronics
Black Friday / Cyber Monday Shopper – Apparel and Accessories
Black Friday & Cyber Monday Movie Goers
Black Friday Tech Hunters
Black Friday Fiends
Black Friday Shopping Enthusiast
Black Friday Sportswear
Black Friday Beauty Seekers
Black Friday Fashion
Black Friday Jewelry
Real Estate:
Monthly Mortgage Payment – $1-$199
Monthly Mortgage Payment – $1000-$1199
Monthly Mortgage Payment – $1200-$1399
Monthly Mortgage Payment – $1400-$1699
Monthly Mortgage Payment – $1700-$1999
Monthly Mortgage Payment – $200-$399
Monthly Mortgage Payment – $400-$599
Monthly Mortgage Payment – $600-$799
Monthly Mortgage Payment – $800-$999
Monthly Mortgage Payment – Over $2000
Mortgage Amount – $1,000-$59,999
Mortgage Amount – $120,000-$159,999
Mortgage Amount – $160,000-$199,999
Mortgage Amount – $200,000-$249,000
Mortgage Amount – $250,000-$349,000
Mortgage Amount – $350,000-$449,999
Mortgage Amount – $450,000-$749,000
Mortgage Amount – $60,000-$119,999
Mortgage Amount – $750,000-$999,999
Mortgage Amount – Over $1,000,000
Real Estate Customers > Century 21
Real Estate Customers > Coldwell Bankser Realty
Real Estate Customers > Foxtons
Real Estate Customers > Hamptons International
Real Estate Customers > Keller Williams Realty
Real Estate Customers > Prudential Real Estate
Real Estate Customers > RE/MAX
Real Estate Customers > Sotheby's Real Estate
Available Equity %
Available Equity % > 1 to 25%
Available Equity % > 26 to 75%
Home Equity Loan Prospects
Home Value (USD) > $100,000 – $199,000
Home Value (USD) > $200,000 – $299,000
Home Value (USD) > $300,000 – $499,000
Home Value (USD) > $500,000+
Home Value > Equity Percentage > 25-29%
Home Value > Equity Percentage > 40-44%
Home Value > Equity Percentage > 45-54%
Home Value > Equity Percentage > 55-64%
Home Value > Equity Percentage > 65-79%
Home Value > Equity Percentage > 80-99%
In-Market > Real Estate > Properties > Listing Price > $0-$99,999
In-Market > Real Estate > Properties > Listing Price > $1,000,000+
In-Market > Real Estate > Properties > Listing Price > $100,000-$199,999
In-Market > Real Estate > Properties > Listing Price > $200,000-$299,999
In-Market > Real Estate > Properties > Listing Price > $300,000-$399,999
In-Market > Real Estate > Properties > Listing Price > $400,000-$499,999
In-Market > Real Estate > Properties > Listing Price > $500,000-$599,999
In-Market > Real Estate > Properties > Listing Price > $600,000-$699,999
In-Market > Real Estate > Properties > Listing Price > $700,000-$799,999
In-Market > Real Estate > Properties > Listing Price > $800,000-$899,999
In-Market > Real Estate > Properties > Listing Price > $900,000-$999,999
In-Market > Real Estate > Properties > Number of Bathrooms
In-Market > Real Estate > Properties > Number of Bathrooms > 1
Occupation:
Occupation (Job) > Administrative
Occupation (Job) > Administrative > Secretary
Occupation (Job) > Administrative > Typist
Occupation (Job) > Agriculture and Natural Resources
Occupation (Job) > Arts and Entertainment
Occupation (Job) > Blue Collar Worker
Occupation (Job) > Business Owner
Occupation (Job) > Business Services
Occupation (Job) > Consumer Services
Occupation (Job) > Education
Occupation (Job) > Exec/Upper Management
Occupation (Job) > Exec/Upper Management > CEO/CFO/Chairman/Corp
Occupation (Job) > Exec/Upper Management > Comptroller
Occupation (Job) > Exec/Upper Management > President
Occupation (Job) > Exec/Upper Management > Treasurer
Occupation (Job) > Exec/Upper Management > Vice President
Occupation (Job) > Finance
Occupation (Job) > Health Services
Occupation (Job) > Health Services > Nurse (Registered)
Occupation (Job) > Homemaker
Occupation (Job) > Legal
Occupation (Job) > Legal > Legal/Attorney/Lawyer
Occupation (Job) > Legal > Legal/Paralegal/Assistant/Law
Occupation (Job) > Manufacturing and Distribution
Occupation (Job) > Media and Internet
Occupation (Job) > Middle Management
Occupation (Job) > Military and Government
Occupation (Job) > Military and Government > Police/Trooper
Occupation (Job) > Military and Government > Politician/Legislator/Diplomat
Occupation (Job) > Non-Profit and Volunteer
Occupation (Job) > Part Time
Occupation (Job) > Professional and Technical
Occupation (Job) > Real Estate
Occupation (Job) > Retired
Occupation (Job) > Sales and Marketing
Occupation (Job) > Self-Employed
Occupation (Job) > Sports
Occupation (Job) > Student
Occupation (Job) > Tradesmen and Laborers
Occupation (Job) > Transportation and Travel
Occupation (Job) > White Collar Worker
Occupations –> Work From Home
Occupation > Health Care > Dental Assistant
Occupation > Health Care > Dentist
Occupation > Health Care > Nurse
Occupation > Health Care > Nurse > LPN
Occupation > Health Care > Nurse > RN
Occupation > Health Care > Paramedic
Occupation > Health Care > Pharmacist
Occupation > Health Care > Physical Therapist
Occupation > Blue Collar/Manual Worker > Electrician
Occupation > Blue Collar/Manual Worker > Food Service
Occupation > Blue Collar/Manual Worker > Gardener/Landscaper
Occupation > Blue Collar/Manual Worker > Hairstylist/Beautician
Occupation > Blue Collar/Manual Worker > Lineman
Occupation > Blue Collar/Manual Worker > Machinist
Occupation > Blue Collar/Manual Worker > Maintenance
Occupation > Blue Collar/Manual Worker > Mill Worker
Occupation > Blue Collar/Manual Worker > Operator
Occupation > Blue Collar/Manual Worker > Packer
Occupation > Blue Collar/Manual Worker > Plumber
Occupation > Blue Collar/Manual Worker > Repairman
Occupation > Blue Collar/Manual Worker > Stock Clerk
Occupation > Blue Collar/Manual Worker > Toolmaker
Occupation > Blue Collar/Manual Worker > Utility
Occupation > Education/Instruction > Counselor
Occupation > Truck Driver

Pets:

Hobbies & Interest > Pets > Fish & Aquariums
Hobbies & Interest > Pets > Birds
Hobbies & Interest > Pets > Cats
Hobbies & Interest > Pets > Dogs
Hobbies & Interest > Pets > Rabbits & Rodents
Hobbies & Interest > Pets > Reptiles
Hobbies & Interest > Pets > Horses
Hobbies and Interests (Affinity) > Pets > Cat Owner
Hobbies and Interests (Affinity) > Pets > Dog Owner
Shopping > Coupon > Pets Coupons
Pet Ownership > At Least 1 Pet
Pet Ownership > At Least 1 Cat
Pet Ownership > At Least 1 Dog
Intent – Pet Supplies
Families with Pets
Cat Litter-Brand Use Most-Fresh Step
Cat Litter-Brand Use Most-Tidy Cats
Dog Treat-Brand HH Use Most Often-Beggin' Strips
Dog Treat-Brand HH Use Most Often-Milk Bone
Dry Cat Food-Brand HH Ever Use-Friskies
Dry Dog Food-Brand HH Use Most Often-Pedigree
HH Buys Pet Supplies at Petco
HH Buys Pet Supplies at Petsmart
HH Has at Least 1 Bird
HH Has at Least 1 Fish
Heavy Cat Food Buyers
Heavy Dog Food Buyers
Fish Birds & Small Animals
Pets > Power Buyer
Bird Food & Supplies
Cat Food & Supplies
Dog Food & Supplies
Reptile Food & Supplies
In-Market for Pet Care
Heavy User of professional pet services
Purchased Pet Products – 1800PetMeds
Purchased Pet Products – Mail/Phone
Purchased Pet Products – chewy.com
Purchased Pet Products – PetSmart Online
Can Dog Food-Pedigree
Cat Litter-Arm & Hammer
Cat Litter-Scoop Away
Cat Treat-Friskies
Cat Treat-Whiskas Temptations
Flea/Tick Product-Collar
Flea/Tick Product-Shampoo
Flea/Tick Product-Spray
Flea/Tick Prod-Bayer Advantage
Flea/Tick Product-Frontline
Flea/Tick Product-Hartz
Flea/Tick Prod-Sergeants
Dry Dog Food-Beneful
Dry Dog Food-Kibbles 'N Bits
Dry Dog Food-Store Brand
Past Purchase – Pets – Dollars Spent: $1-$13
Past Purchase – Pets – Dollars Spent: $14-$67
Past Purchase – Pets – Dollars Spent: $68-$9,999
Past Purchase – Pets – Number of Purchases: 5-999
Past Purchase – Pets – Power Buyer
Online Pet Food Purchasers > Highly Likely
Small dog owner
Large dog owner
Veterinarian-Recommended Pet Food Purchasers > Highly Likely