Our partner media markets and ad agencies know that that the learning never ends! Our LIVE Wednesday Webinars are hosted by a Vici Trainer every week at 12noon EST and cover not just digital products but digital sales processes and best practices. This month we are featuring:
NO WEBINARS IN DECEMBER AS WE TAKE A BREAK FOR THE HOLIDAYS.  WE WILL SEE YOU IN THE NEW YEAR ON JANUARY 10TH!
Please contact Support@ViciMediaInc.com for log-in information.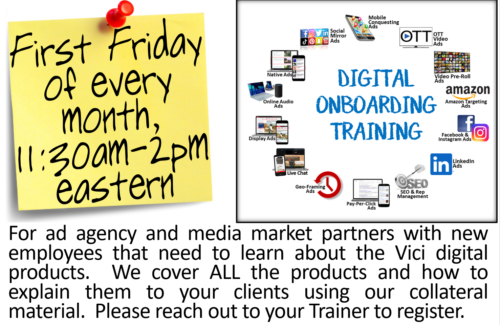 I've been a Vici client for years and I consistently attend the weekly webinars. I find them to be helpful in keeping the processes top of mind and I can always count on learning something new.