What is builtwith.com?
Katie Pray
One thing I love about the internet is when you come across those "I was today years old when I learned…" posts, or you learn about a new "hack". One of my favorites that I recently just learned is how to properly use a "Corkscrew Climber" at the playground. It's that twirly thing that you normally climb up, but guess what, you actually spin down it on your butt! I had to test it out myself, and yes, it works! Another hack that I use on the regular is putting a wooden spoon over your pot when boiling water to keep it from spilling over. In the digital world, a hack that we recently learned about is a website called builtwith.com. Here, you can find out what websites are built with and use it as a competitive analysis and business intelligence tool. By using this free resource, you can see the infrastructure and technology a site uses including any advertising services, analytics and tracking services, and even a rough estimate on budgets.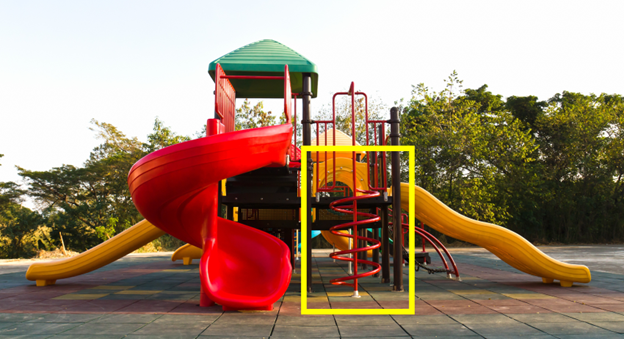 This is a great website to utilize when you are in the beginning phases of talking to a client or prospective client. You can use it to get a feel for if they have a website that will allow for a container tag to be placed (Hibu, Google sites, free Wix sites, and GoDaddy Website Builder will not allow a container tag), what kind of marketing/advertising they might be doing, and even get an idea for what kind of budget they are dealing with when it comes to digital technology.
To use the site, you simply put in the website URL of the business that you want to look at, and then it will provide information such as a Technology Profile, Detailed Technology Profile, Meta Profile, Performance Profile, Relationship, Redirect, Recommendations, and Company.

Under Technology Profile, you will see a bunch of different sections. The main ones to pay attention to are Analytics and Tracking, Advertising, and Verified Link.
For Analytics and Tracking, this will show what kind of analytics the website uses such as Google Analytics, LinkedIn Analytics, Hubspot, etc. This would be a great opportunity to talk about the ability to link up their Google Analytics account to their monthly reports, or even running a LinkedIn and/or Facebook campaign since they have the analytics pixel on their site.
Under the Advertising header, this will show what a business might be doing for digital advertising. You could see things listed here such as LinkedIn Ads, DoubleClick.Net (Google), and Facebook Custom Audiences, to name a few. If you see Google Pay-Per-Click, this is an opportunity to talk about Keyword Targeting with Display, Native, Video Pre-Roll, or Social Mirror ads to complement their Google Pay-Per-Click ads. You can explain that with those products, they will be using a display, video, carousel, or story type ad instead of a text ad, and that will help with the branding and awareness side of their marketing campaign. They also won't be listed on the search engine results page right next to their competitors.
If you see they are doing Facebook Custom Audience, ask what kind of list they have. They could repurpose that same list and reach those same people off Facebook and Instagram and serve them a Display, Native, Video Pre-Roll, Social Mirror, OTT, or Online Audio ad and use our Custom Audience Matching and Lookalike product so people are seeing and/or hearing that ad on other websites and apps allowing their message to be seen beyond those Social Media platforms. We could also run an Insights Report on their list to give the business a further look into the type of people that are making up that list such as age, ethnicity, household income, children, home value, and more.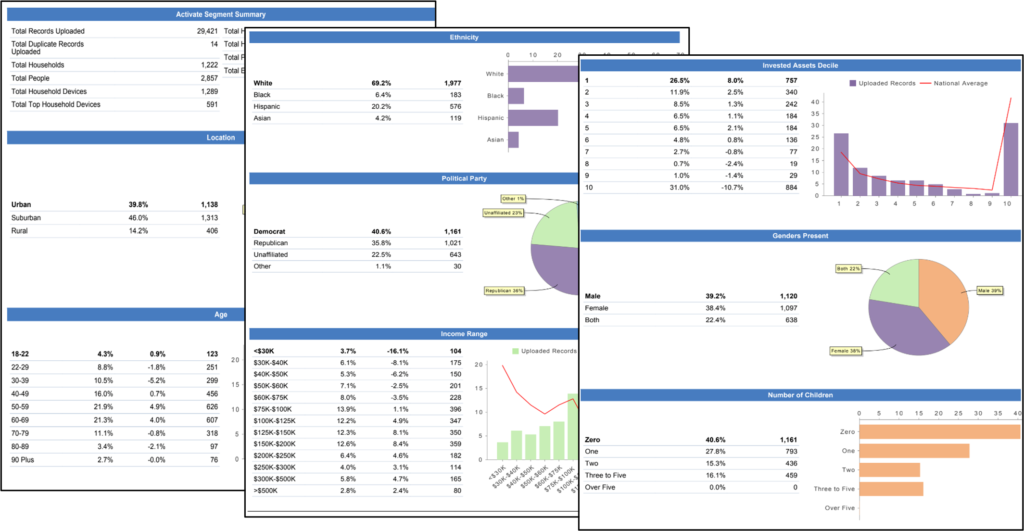 If you look under the Verified Link section, that will list the social media sites that the business has verified social media accounts for. This is a great opportunity to talk about Social Mirror ads, or even adding to their current Social Media campaign. For example, is the business taking advantage of all the places Facebook can show ads and all the different types of ads? Are they optimizing the ads to show them to the people most likely to engage with them? We can optimize their campaign based on the optimization that most closely matches the goal of the campaign, whether that's website visits, brand awareness, reach, traffic, post engagement, page engagement, event responses, video views, lead generation, messages, conversions, app downloads, and more.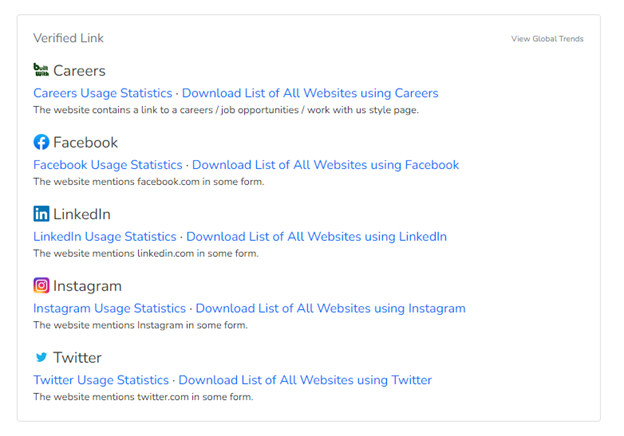 The next heading you want to check out is the Meta Profile heading. Under there, you will see the Technology Spend, and this is based on the sum of the average cost of the active premium paid-for technologies found across the website you are looking at. Spend data is calculated by finding the low/mid/high price point for a technology and using the average, and then summing that up for all of the premium technologies builtwith.com finds across a single domain. For example, if a site is using a technology like Marketo and Shopify Pro, builtwith.com would get the average cost of these technologies and list that the site is in the $1,000+ spend bracket. Looking at this will give you an idea of what the company is spending on various technologies and how involved they are. This can help you determine what kind of products to talk about, and what budget that you might want to ask for.

Taking that spend conversation a little bit further, you can look at the Company header and get an idea on Web Technology Spend. This will show the total spend on current detectable web technology per year. It will also show if the company has decreased their overall spend in the last 12 months, and if they have increased or decreased their technology expansion. If they have a higher spend amount, they are most likely a bit more digital savvy, so you can talk about products like Amazon or Social Mirror. If they don't have a high budget, you could start off with more basic products like Display or Video Pre-Roll.  Further down the page it will also show a graph of the technology spend over time. Revenue is similar to the Technology Spend we just looked at as this is calculated based on the traffic rank, technology spend, location and if the site is core eCommerce. This figure is monthly and is an estimate as it tends to be too low for large stores and too high for small stores.

In the past we have used Ghostery as a prospecting tool to help get an idea on what kind of marketing and advertising a client has done or might currently be doing. Ghostery is primarily a privacy-focused browser extension that helps users block trackers, while builtwith.com is a tool used to analyze the technology stack of websites. They serve different purposes and are used by different types of users, and are both great "hacks" when prospecting a digital client.
I am still looking for a life hack to help me fold a fitted sheet properly instead of it just coming out in a big ball.