Warmer Weather = Digital Opportunity
Dana
Now is the time to market to consumers thinking about home repairs!
The I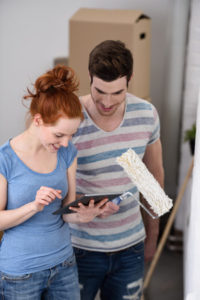 AB's Digital Influence on Home Improvement Plans analysis showed that 22% of consumers who were working on home improvement projects were influenced by ads on mobile, social media and desktop.
That is a huge opportunity for advertisers looking to showcase how they might meet all the home improvement and repair needs of their potential consumers.
In fact, research shows "More than two thirds, 68%, of US adults believe that an area of their home is in need of improvement, thereby extending the potential for marketers well beyond the imminent home improvement intenders," said Sherrill Mane, senior vice president of research, analytics and measurement at IAB.
How can you use targeted Digital Products as the weather warms up and home improvement is hot? Vici has you covered:
Ad Networks – Choose from our display ad networks such as Home Improvement or Mom and Family,  or go the video route using our Home and Family Video Ad Network.
Keywords – With up to 500 keywords there are endless targeting possibilities to reach consumers while they are searching online.
Behavioral – Categories such as Home improvement, Yard and Patio, Gardening and Landscaping, Home furnishing, Doors and Windows can help you reach the right audience while they are demonstrating an interest.
Advanced Behavioral – Specifically target people by Home Value, Length of Residence, Household Income as well as Age, Gender and Characteristics.
Mobile Conquesting – Use our Home Store Consumer Audience Category to target consumer while they are out and about and visiting Home Improvement Stores.
Facebook and Instagram – Tap into the thousands of categories available such as Home Improvement, Gardening, Home Value, Length at Residence – infinite options!