Only 1 in 3 Local Searches Start in a Search Engine!
Leslye Schumacher
"Everything online begins with a search." Have you ever heard this oft-quoted thought? It's true, but it has a very different meaning than it did five years ago. It used to be that this quote meant that people started their search for information, services, and products by going to a search engine (largely, Google). But now, it doesn't. "A search" has come to mean less about starting with a search engine and more about starting on specific websites.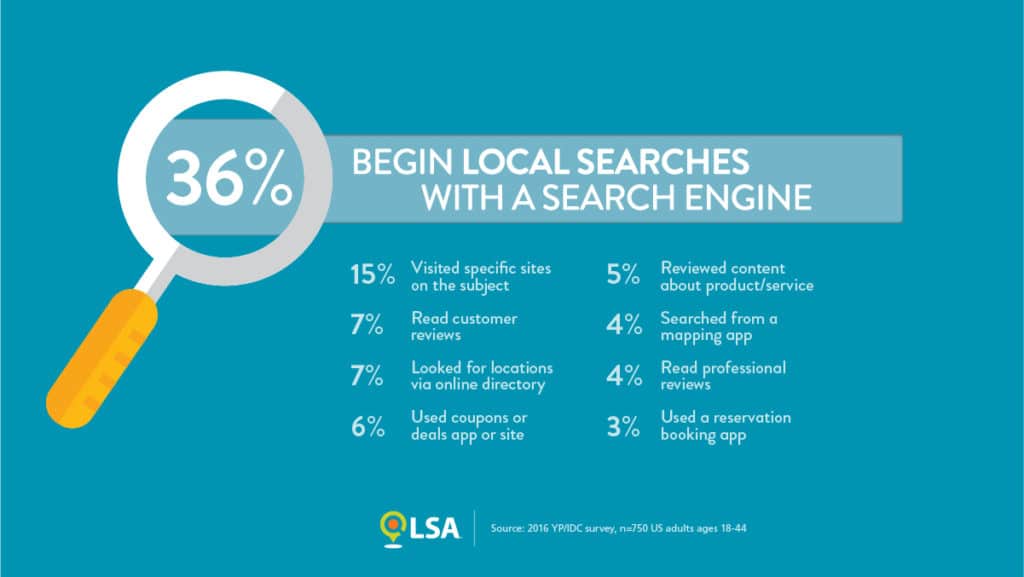 Research reported by the Local Search Association now shows that only 36% of LOCAL searches begin with a search engine. That means that 64% of people begin their journey of finding information, services, and products by going directly to websites and bypassing the search engines. For example, if I'm looking for a car, I could just go to a website like Edmunds or Kelley Blue Book, rather than going to Google and typing in my search terms. Or, if I'm looking for a restaurant, I can to go to a review site and start my search there. If I'm looking for financial information about good interest rates on mortgages, rather than starting with a search engine, I might go directly to CNN's financial pages and start my search there.
So what does this mean for the local advertiser? It means that if you are still in the mind-set that your local digital ad dollars are best spent on pay-per-click (paid search) ads, you are missing a huge group of potential customers that could be reached by doing display or video advertising on relevant websites.
The other issue for small businesses when it comes to paid search advertising is that the costs for Pay-Per-Click ads have risen dramatically. This is due to national brands buying up the keywords and pricing them out of reach for the typical local business, and because Google, specifically, has reduced the inventory of available paid search ads which has also driven the price up. Click here for more info.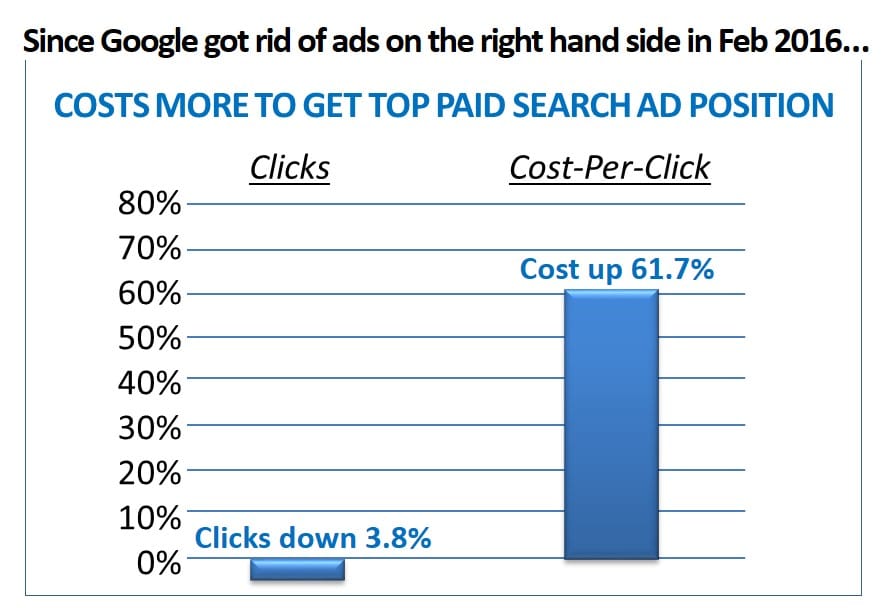 All of this information continues to show that for local small to medium sized businesses, there are better, more efficient and effective digital advertising options available than paid search. These include products such as Retargeting, Behavioral Targeting, Keyword Targeting, Targeted Ad Networks, Household IP Targeting, just to name a few. All of these types of digital ad products help the advertiser reach people all along the customer path from searching for information to purchasing.