Meet Cierra Roberts
Megan Malone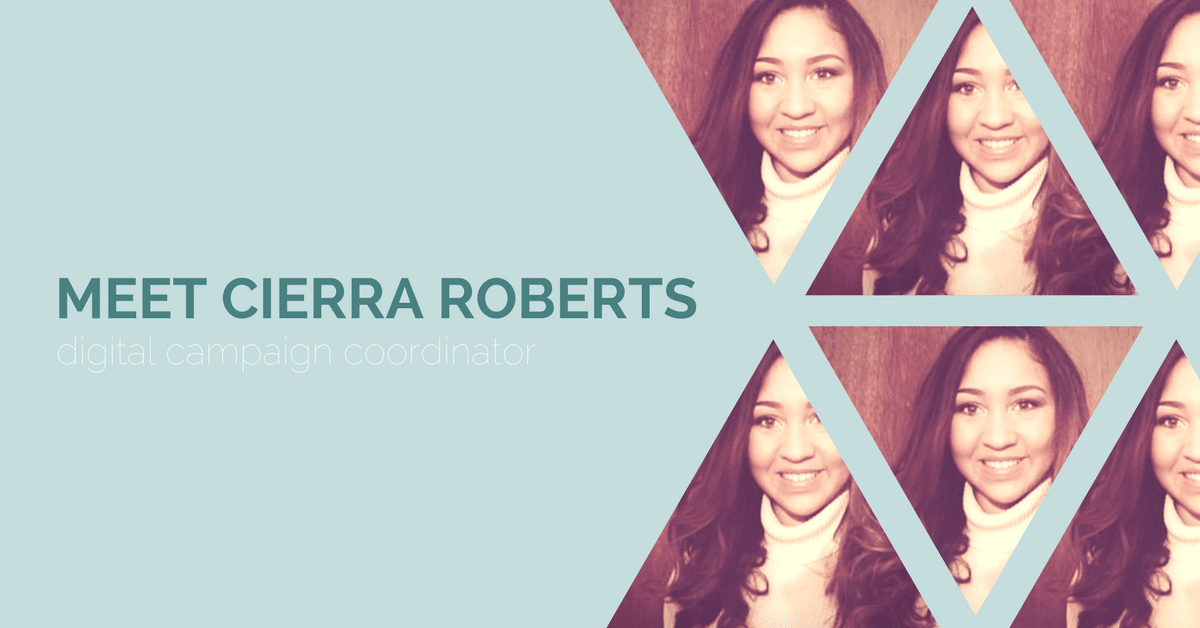 Vici is excited to welcome Cierra Roberts, Digital Campaign Coordinator, to the team!  Cierra is based out of the Philadelphia location.   Her impressive background includes a wide variety of experience in the digital world including digital marketing, advertising, and PR.  She loves to combine her passion of digitalization and unique media background to bring marketing visions and goals to life.  But besides being a digital all-star, what makes her tick?
Top 10 Things About Cierra as told by Cierra:
  I am an alumnus of Rutgers University in New Brunswick, NJ.
  I'm from Westampton, NJ which is in South Jersey, about 30 minutes outside of Philly.
  I  just got a new French Bulldog puppy named LJ.
  I used to work in New York City, training under the teams of Tommy Hilfiger, PR Consulting, and Neutrogena.
  I love Game of Thrones, Scandal, and just binged watched Stranger Things.
  I like all different types of music – J.Cole, Martin Garrix, TheWeeknd.
  I just started learning how to speak Vietnamese this summer.
  I REALLY want to travel to Greece and Thailand.
  I will never ever turn down Chipotle or any kind of dessert/sweet.
  I think I've seen every Disney movie and every superhero movie!