What's the best way to reach Hispanic consumers with digital ads?
Dana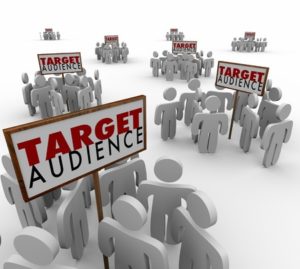 In some instances, getting the right message to the right person in the right language is as simple as asking them to push a button.  "For English, Press One. Para Español, Marque Número Dos."
In digital, it is even easier; the button is already pushed as their preferred language is already selected on their browser.
How do you reach the audience you desire with a connection that feels welcome rather than stereotypical? Let them push the button and target your ads based on what language they have their browser set to.
In fact, ANY of our Ad Networks and Behavioral Categories can be chosen to show ads only to people with their browser set to Spanish.
Now what about those who have their browser set to English but are still your target audience? Well, considering how many consumers are bilingual, creating campaigns in both English and Spanish that speak to their values will help brands make the connections they seek. For example:
Keyword lists can be Spanish, English or a combination of both
Utilize the Hispanic Ad Network
Behavioral Categories such as Spanish, Mexican, Latin American Cuisine or Music
Native categories include several options such as Latinos and Latin Americans, Mexican Cuisine, Latina American Cuisine or Music, Spanish Language Music Fans, Spanish Cuisine
Employ Mobile Conquesting and use the Hispanic behavioral category. Tap into Location and Brand Such as Mexican/Latin American Food Products, Mexican Goods, Mexican Restaurants, Spanish Restaurants
Absolutely consider using Facebook, Instagram and Facebook Audience Network. According to Pew Research Center, 75% of online Hispanics have a Facebook account and 61% login once a day or more. Advertising options for reaching Hispanics on Facebook include targeting the "US Hispanic Affinity Audience" category, the "Hispanic – Bilingual" category, the "Hispanic – Spanish Dominant" category or the "Hispanic – English Dominant" category.
 Why digital for this group? U.S. Hispanics are ahead of the curve when it comes to digital. They lead in adoption of new devices. They are power users of mobile and over-index in video consumption. In fact the average Hispanic spends more than eight hours watching online video each month—over 90 minutes longer than the U.S. average, according to a Nielsen report.
A recent Google Consumer Survey showed that the majority of U.S. Hispanic mobile users typically search in English or a mix of English and Spanish.
As of 2016, US Hispanics account for 17.9% of the total population.  This group is extremely multicultural- while 64.2% of them are from Mexico, the rest hail from all over the Hispanic world. Targeting this immense group is a huge opportunity, when done properly.
Today, six in 10 Hispanic adults living in the U.S. speak English or are bilingual, Pew Research reports. Hispanics in the United States break down into three groups when it comes to their use of language: 36% are bilingual, 25% mainly use English and 38% mainly use Spanish.
A few more tips?
Include Hispanic culture in online ads. 88% of digital-using Hispanics pay attention to online ads that include aspects of their culture—regardless of the ad's language.
Be consistent with Hispanic marketing. Offering a web page in Spanish is effective, but only if your landing page is in Spanish, too. If you're going to market to consumers in Spanish, be sure to support them all the way through the journey.
Consider using "Spanglish". For a U.S. Dominant or Bicultural audience, blend both Spanish and English into your campaign, keeping English as the primary language but integrating Spanish phrases, quotes, terms, etc. to truly connect to Hispanic consumers.