Are Your Marketing Efforts Reaching Consumers That Cut the Cord?
Katie Pray
"Do you want to cut the cord?" That's a question that is most commonly asked in hospitals, but it's also a question that's on the rise in households. The way that people are consuming their favorite television shows is shifting gears, and people are now able to watch what they want, when they want. Some consumers no longer pay a cable subscription (cord cutters) and others never have (cord nevers). eMarketer estimates that trend will continue as the number of cord cutters in the United States will grow to 30 million and cord nevers will grow to 37 million Americans in 2019. This means that there are 67 million Americans who do not pay for a traditional TV service. This all comes as over 1.3 million Americans canceled their pay-TV service in the 1st quarter of 2019.
Instead of having to be parked in front of the TV at 8:00 on Mondays to watch "American Idol", people can now watch on their schedule. They're able to do this through smart TV's, gaming consoles, or devices that make your TV a smart TV like Roku, Amazon Fire Stick, or Chromecast. While this new-fangled technology is great for consumers, having a decline in cable subscriptions is making it difficult for advertisers to reach consumers, until recently; meet Over the Top advertising, or OTT.
OTT is where viewers are served targeted ads while watching live content that comes from an OTT provider (Sling TV, Fubo TV, Pluto TV, to name a few) and the content can be viewed on any device, including gaming consoles, mobile phones, computers, and more. With viewership habits changing, businesses must find another way to reach people by showing their national, regional, and local advertisements through a series of small commercial breaks.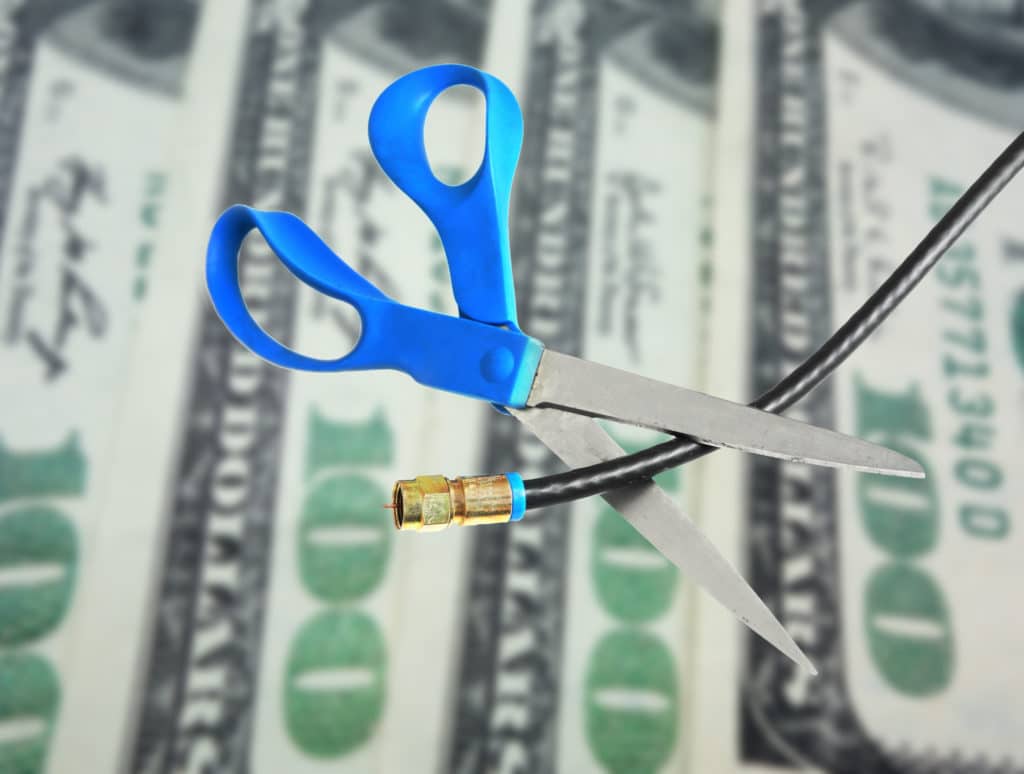 Not only is it nice for the consumer because watching their program now fits into their busy lifestyle, but advertisers are seeing higher completion rates with OTT. People are more likely to watch an ad that is not only relevant to them, but that they are interested in. Think of your own behavior for a minute; if you see an ad for something that you're interested in, you're going to be more engaged with it as compared to being served an ad that is irrelevant to your likes and behaviors.
With traditional TV, there isn't necessarily targeting capabilities for advertisers to choose from in order to reach the audience they want to. They use broad methods based on programming to guess demographics or use geographies. While advertisers think they know their audience and what programs they are watching, they aren't totally confident that they are reaching the correct audience. By dynamically inserting ads, advertisers can target people on an individual level, all while being completely transparent with showing reporting metrics.
So what does that really look like? Lets take two people that fall into the Adults 25-54 category, a common targeting category for advertisers. Jack is a 53-year-old married male, owns a home in the suburbs, and has 3 kids. Jill is a 25-year-old single female, rents an apartment with some friends, and owns a cocker spaniel. With traditional TV, that advertiser is going to be reaching Jack and Jill through that broad Adults 25-54 demographic, even though they have different needs, they are at different points in their life, and most likely don't have similar interests. With OTT, that advertiser can choose to target either Jack or Jill, or even target both with separate ads so it is more relevant to that individual.
Benjamin Franklin said there were only two things certain in life: death and taxes. I like to think there are three things: death, taxes, and advertising. It's here to stay, folks, so sit back, relax, and enjoy the show!