Why your marketing plan should include more than just PPC.
Allison Gibson
PPC, Pay Per Click, Google AdWords and now Google Ads are all different names for paid text ads on google search returns. They generally appear at the top of your search reruns or at the bottom and in some instances in the first position in the "snack pack" returns (the listing under the map image).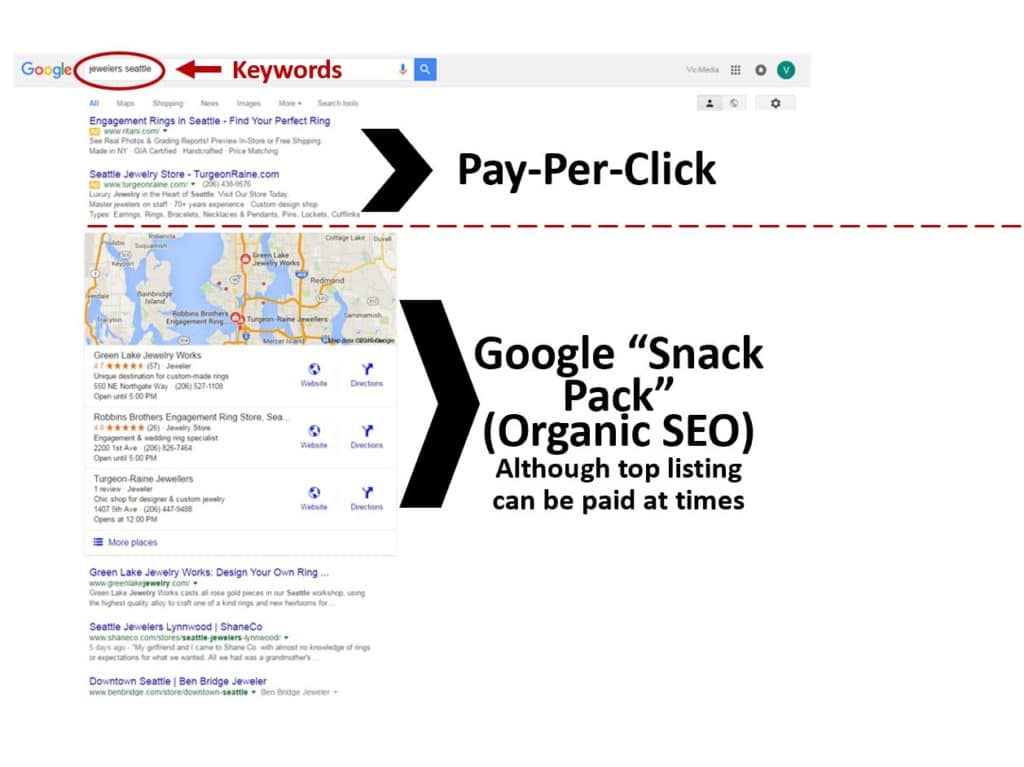 They can be an important part of a business marketing strategy, but just because people understand what PPC is, does not mean this should be the ONLY digital strategy you should include.
PPC can deliver a message to an audience looking for something in particular that they type in, but what about that other set of the universe, that has not searched yet? Or what created the need for the search to begin with?
Studies have shown that 94% of users skip search ads and head straight to organic results. And this is just the people that are being targeted by search, but in the world of the internet, there is so much more to digital than just search. As digital consumers, we consume and use online tools in many ways. We use mobile apps, buy items online, find out news, research, order items for store pickup, listen to music, watch how-to videos, check Facebook feeds, text, buy and trade stocks, online bank and so much more.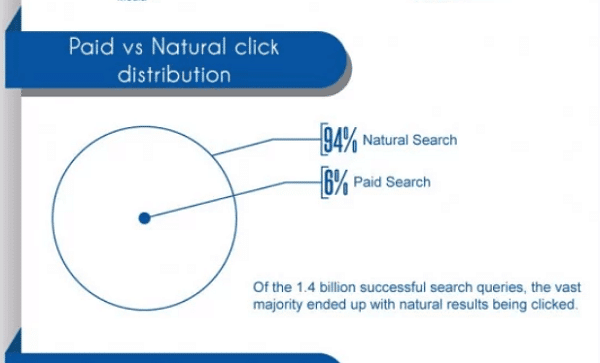 So, yes Google is a great tool, but it is not the only way to reach people online. As a matter of fact, PPC does not create demand it merely captures it. So as marketers we must also create the need, the want and desire. Investing in one strategy is never going to solve all your marketing goals and challenges.
How do we create the demand and what tools can we use?
It starts with your sales funnel and understanding what strategy aligns well with your goals. As consumers we are in and out of various stages of the buying cycle. And each level plays a role in buying decisions.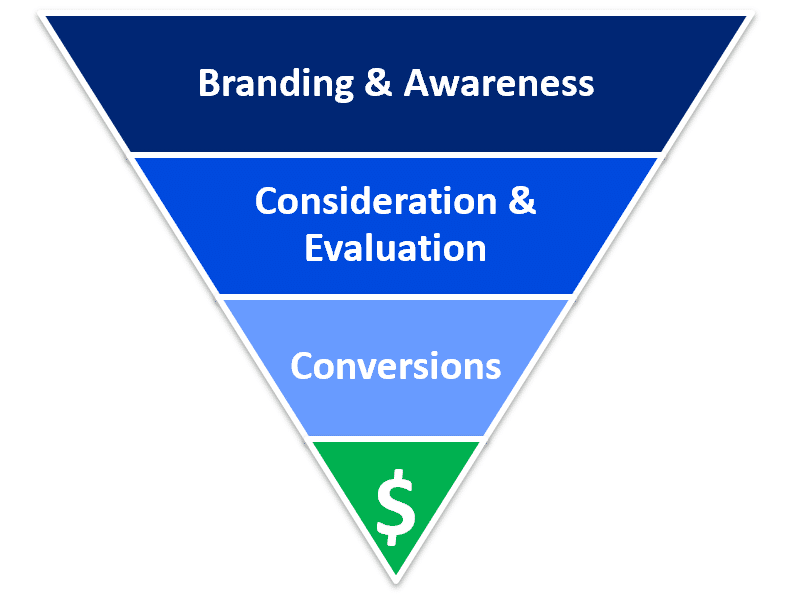 In building a brand, you need awareness. 70% of consumers will click on a business that they know.  Some digital tactics that work well in building brands are OTT, video pre-roll, Native & Display targeting online behaviors.
"OTT," or "over the top," refers to television programming delivered over the open internet regardless of which device it is viewed on. "CTV," or "connected TV," is that portion of the OTT universe that is viewed on an actual television set, usually through a streaming device like Roku or via a smart TV. OTT video ads are great for branding and awareness as it is viewed while streaming TV and it creates the desire to look into this more and also plants the seed of who you are when consumers are in need of that product or service.
Video Pre-roll
https://www.vicimediainc.com/services/video-ad-targeting/
It's straight forward. All you need is a video to start advertising across thousands of websites that offer video ad opportunities. A pre-roll ad is a promotional video message that plays before the content the user has selected. Unlike OTT, it is displayed on tablets, desktops, laptops and smartphones within apps and websites. It is great for awareness, demand and engagement as click options are available to learn more and to entice consumers.
Display
Targeted Display options include Keyword Targeting, Behavioral Targeting and Retargeting designed to show your ads to the exact audience you want to reach, to deliver the right message on the device at the right time.
Native
Native ads are one of our top performing digital ad products and if you aren't offering this to your clients, you should be! These types of ads dynamically match the look, feel and visual context of the website or app where they are seen. These are not your average display ads. They can run across all devices or be specified mobile only.
Native and display ads can also be targeting with keywords. This tends to be focused on people lower in the sales funnel and in the consideration and evaluation phase. The ads are not appearing in searches, but rather on web pages that contain those keywords.
Now as we continue to travel further down the sales funnel to consideration and evaluation, let's talk mobile targeting. Nearly 80% of US adults own a smartphone, so it is a critical component of almost any marketing strategy. Your ads can be targeted to people who with their online behaviors have shown an interest in what you offer or have been to locations that you are interested in like you client's competition.
Mobile Conquesting
Mobile Conquesting is one of our most popular products and you'll see why! As consumers spend more of their online time on smartphones and tablets, it's important to include a mobile strategy in your digital marketing. Our Mobile Conquesting product allows advertisers to use both location-based targeting combined with demographic and behavioral targeting to reach desired consumers on their mobile devices.
Also to target these mobile users, one of the number one apps downloaded nationwide is still Facebook. And as Facebook users, we use a lot. On average users spend 35 minutes a day on Facebook.
Now to get to those conversions…action…$ales!
In life we need reminders and that is where retargeting comes in.
Retargeting
Retargeting is all about converting visitors to your website into customers. It can be done with regular display ads, Native ads, and even Video ads! Your website probably has thousands of visits per week and you maybe get a few leads from those visits. Do you know that the average consumer looks at more than ten websites while researching and looking for a service or product? Why not advertise to these prospects while you can?
Lastly SEO. SEO is not paid ads and is not PPC. With less than 10% clicking on paid text ads and in the world of search organic search is an extremely important place to be. As consumers, we research ourselves to death and spend hours consuming organic content, so having your client's websites show up on those returns is just as important as digital advertising.
SEO
Search Engine Optimization (SEO) is the process of improving the volume and quality of traffic to a website from search engines via natural search results. Usually, the earlier a site is presented in the search results, or the higher it ranks, the more searchers will visit that site. SEO can also target different kinds of search, including image search, local search, and industry-specific vertical search engines.
So, don't put all your eggs in one basket when it comes to marketing a product or service. The perfect recipe is to have nice balance of branding awareness, demand awareness and strong conversion tactics.