Are your digital political ads ready to go?
Dana
If you are talking to any clients or prospects about running digital ads for political, especially on Facebook or Instagram, it is time to close the sale and start executing.
Facebook has released some new information about political advertising, and the restrictions are tighter than ever.  I'm highlighting Facebook as a product because political ads on the platform are so hot right now, and I'm not just referring to friends posting their opinions and having heated debates. It is estimated that about 60% of every digital ad dollar goes toward social networks.
Facebook has registered 2.5 million voters in the US this year alone and has a goal of registering 4 million voters. They have also endured a tremendous amount of scrutiny and have come up with some stern restrictions. Facebook states:
"With the US 2020 elections approaching in November, we're introducing a restriction period for ads about social issues, elections or politics in the US. We will require all ads about social issues, elections, or politics in the US to be set up and running prior to October 27, a week prior to Election Day."
It is also important to note that all political ads will STOP running after the polls close on November 3rd. The company is not saying exactly how long this ban will last, but they will notify advertisers when the ban lifts.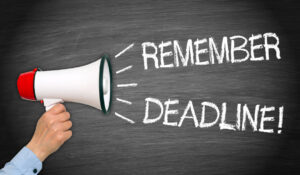 This restricted period encompasses all social issue ads such as when to vote, where to vote and even how to vote ads. This additionally includes brands that aren't politicians who want to post regarding political issues.
Social issues can encompass any highly debated or highly political topics that may influence people, and Facebook reserves the right to call something a social issue and mark it political even if it doesn't feel like a typical "political ad."
Ads that fall under these categories (and this is not a comprehensive list) would probably be considered political, so definitely plan for restrictions, and treat them as such:
Civil and Social Rights
Crime
Economy
Education
Environmental Politics
Guns
Health
Immigration
Political Values and Governance
Security and Foreign Policy
Now that we know more about restricted categories, let's talk about the actual ad restrictions.
In order to continue running ads from October 27 to November 3, an ad about social issues, politics or elections in the United States must:
Have cleared ad review and be approved to run –allow up to 3 days for ad approval
Have delivered an impression before October 27 – tick tock! This date is fast approaching.
What does this mean for Vici clients?  It means any political ads that you want served on Facebook or Instagram must be approved and running before OCTOBER 27th.  Remember, Vici asks for a 3-day internal launch time so that means you would need to get us all elements to launch no later than October 23rd.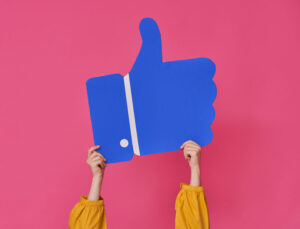 During the restriction period, the following requirements also apply:
You will not be able to edit certain aspects of these ads, such as ad creative (including image/video assets, destination, and text), placement, and optimization. So, one more time louder for everyone in the back of the room, we will not be allowed to CHANGE CREATIVE IN ANY WAY after October 27th. Whatever you send in to run, make sure it has a shelf life to take you all the way through the election period with out any changes.
Additionally, ads must not run in or be targeted at the state of Washington when the ads relate to Washington's state or local elected officials, candidates, elections or ballot initiatives. In addition, ads must not run in or be targeted at the state of Washington when the ads relate to Seattle legislation. So, in short, no political Facebook or Instagram ads are accepted for Washington state.
More details on this information can be found here.
Additional notes regarding execution:
Please note that for Political Campaigns Facebook only allows for placement in the Facebook News Feed, Instagram News Feed and Instagram Stories.  (They do not allow placement on Facebook Audience Network, Facebook Marketplace, Facebook Stories, or Facebook Instant Articles.)
To run political ads on Facebook or Instagram, a disclaimer needs to be made that cites who paid for the ad.  You'll need to provide information to confirm your connection to an organization if you want to use its name.  Once you run ads using the disclaimer, the information you provide here will be made publicly available along with your ads, for 7 years in the Facebook Ad Library.  NOTE:  Organization or candidate must have a website to advertise on Facebook or Instagram.
Make sure you are gathering the following information from clients:
(* indicates a mandatory field):
Organization Name*:
Street address*:
Street address 2:
City*:
State/Province/Region*:
ZIP/Postal code*:
Organization phone*:
Email*: (Must have the same domain as the website and you'll need access to the inbox)
Website*: (Must have the same domain as the email)
Treasurer Name:
Director Name:
Point of Contact:
Committee ID:
Confirm your connection to your organization via email and phone.  You will receive an email or call (we will let you know which one) to the provided email or phone and will receive a confirmation code.  We need that code passed along to us within 24 hours.
Review your information and submit disclaimer.  We will submit this on your behalf and use this disclaimer for all Social ads.
Provide us with your campaign creative.  The images and text do not need a "Paid for by" disclaimer – a disclaimer is automatically added to your ad using the organization information provided above.
So now you know and knowing is half the battle! March forward and secure as many political dollars as you can… right now!