OTT/Connected TV AND On-Site Visit Tracking has ARRIVED
Dana
When I was younger, ok MUCH younger, I used to watch the Jetsons during Saturday morning cartoons. If you are not familiar, the Jetsons was about a futuristic family that premiered in 1962 and it was set 100 years in the future, so 2062. So, what did the Jetsons predict that is already here in 2021? Well, things like video calls and robotic vacuums to start. Smart Watches and Flat screen TVs as well. Crazy back then, common place now!   A handful of years ago, while running a digital marketing training session, I had my own Jetsons moment. I said something like, "I believe we will see a day where we can marry online behavior with offline behavior and be able to track ROI by showing people who saw an ad, and then came to the advertisers store." It was mind blowing to think about back then. Now, it is an absolute reality.  We already have this technology in place with one product at Vici called Mobile Conquesting™, however we are about to blow minds again when we launch something totally new and different that will also marry online and offline behavior. Enter: OTT with Visit Tracking!
Let me briefly introduce you a rollout coming late October to all Vici partners, OTT with Visit Tracking!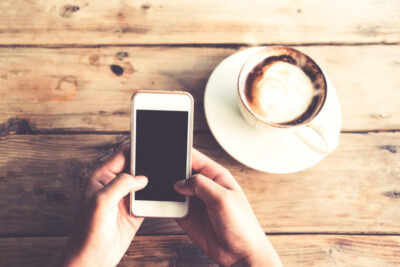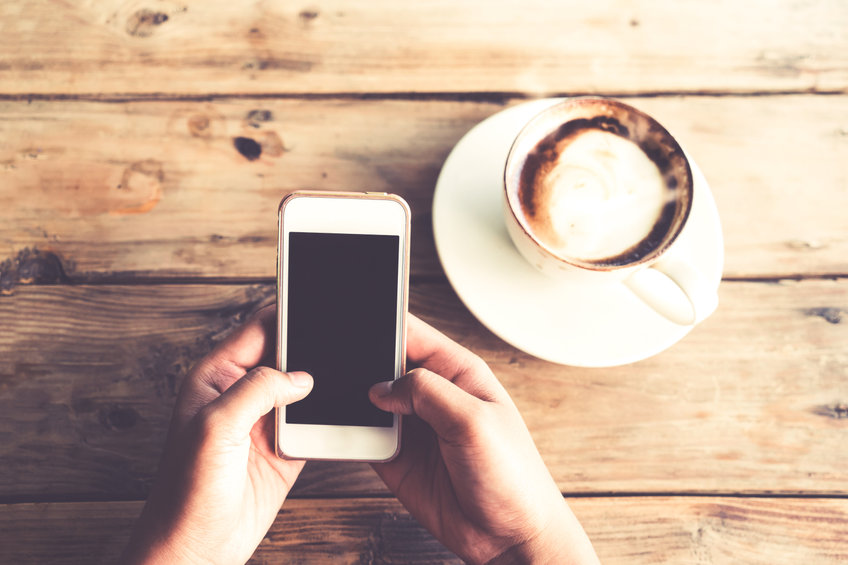 So how does it work?
Step one: We build an audience based on where people have been. Take me for example, today I have been to my local Starbucks, my local Mercedes car dealership, and I also dropped my dog off for a grooming appointment. If you were trying to reach "coffee lovers" or "pet owners" or "people interested in luxury vehicles" you could target me based on where I have been (with my phone of course, I have not been microchipped…yet 😊).
Step two: We get more techy. Because I had my phone with me, my device id, say Mobile ID1234 was tracked at Mercedes, which means I am now in the targeting category of "In market for luxury auto" audience through a patented technology called blueprinting. All because I was at Mercedes dealership. Through another technology layer, we can see Mobile ID1234 is tied to my household IP address of 12.34.56. A match has been made and BOOM, another way to target. Magic! Okay not really magic, but now I am synched and primed for step three.
Step three: Now because of where I was and where I live, I might be served an ad for a local Audi dealership because they are targeting people "in-market for luxury auto" – while streaming and watching a show on my Connected TV (remember this type of advertising in streaming video is also called Over The Top or OTT). Let's say this ad is for a new luxury SUV and it inspires me enough to go check it out.
Step four: I go with my mobile phone (remember I'm Mobile ID1234 and I never leave home without my mobile device) to the Audi dealership. I am now tracked as a visit and that visit is attributed to the OTT campaign the Audi dealership is running. Done. This technology is validated by a 3rd party insights company to verify the precision of data at retailers. This data is utilized by comScore for their metrics and it the best in the industry. In August 2021, our visits are now also Media Rating Council (MRC) Accredited.
Insane!! And that is just one example. We have been busy testing this product and here are a few client campaigns that have used OTT with On-Site Visit Tracking very successfully.
Success Story #1:
On-Site Visits Can Be Tracked For People Who Have Been Served Your Ad
We can track people who see the ad and then come to your business within two weeks, and show that on your monthly reports
Home Furnishings Store sees a spike in visits from OTT with On-Site Visit Tracking
Retail – Home Furnishings
Background:
A Home Furnishings chain with two store locations specializing in every type
of furnishings needed for a home. From furniture, mattresses, bedding, rugs,
lighting and more, there was one goal.  It was to expand their reach to an already successful digital campaign. Previously their advertising had included Amazon Video Targeting and Mobile Conquesting Display & Video.  Amazon Video Targeting is using Amazon targeting data to reach people with video and OTT ads on Amazon owned properties and thousands of other websites and apps Amazon has partnered with, across all devices. Mobile Conquesting allows us to reach people with display and video ads on their mobile devices using targeting strategies including Behavioral, Geo-Fencing and Geo-Retargeting.
Strategy:
With Video being a predominant part of their messaging, adding OTT with On-Site Visit Tracking was a natural fit. This product allows us to target specific individuals on their Connected TV devices. (Our OTT inventory is served 100% on Connected TVs.) Then utilizing mobile tracking, it can also track "on-site" visit data of people who saw their video ads and then visited one of their locations. That was important to the client to track ROI and was one KPI. The behavioral targeting included the same audience and categories like, "In-Market for Home Furniture, Mattress, Recently Moved and Home Remodeling" with the addition of Artificial Intelligence to  narrow in on their target.
Results:
The results for this campaign were HUGE!  After the addition of  OTT with On-Site Visit Tracking, they saw a total of 166 verified store visits across their two locations. For a verified visit to be counted, a consumer must be served an ad, then visit one of the client's locations within two weeks of being served an ad, have locations settings enabled on their phone and be actively browsing online. Plus, we verify all visit data using a two-prong approach, using Numerator and Media Rating Council for accuracy. With all this in mind, the visit data was remarkable. The client was so happy they have decided to renew this campaign again.
Success Story #2:
Sporting Goods And Outdoor Retailer Harnesses The Power Of Connected TV To Drive Sales And In-Store Traffic.
Client:  Regional Sporting Goods Store
Category:  Retail
Background: 
The client is a large sporting goods retailer with 5 stores in the local area. They initially launched a campaign using Facebook-Instagram and Mobile Conquesting. The targeting strategies consisted of Behavioral Targeting, and Retargeting. The primary target audience they were looking to engage were active consumers who loved the outdoors. A Key Performance Indicator they wanted to track was In-Store Visits. Through Behavioral Targeting, we were able to target Adults 18+, Parents with young children, parents with preteens, parents with teenagers, outdoor enthusiasts, sports and sports equipment, online shoppers and interests in camping, fishing and hunting.
Strategy:
After their initial campaign, they added in OTT with On-Site Visit Tracking to monitor how many people saw their ad on a Connected TV and then subsequently walked into one of their store locations. OTT is an umbrella term for video programming transmitted via the Internet that bypasses traditional cable or broadcast (linear) distribution. Our OTT inventory is served 100% on Connected TVs. We were able to capture how many people saw the client's OTT ad, and then went to any of their locations within a two-week period. By using a third-party insights company called Numerator, we were able to verify the accuracy of visits for targeting and measuring the campaigns performance. We also used Behavioral Targeting and targeted some competitors in the area with Geo-Fencing as well as Geo-Retargeting with our Mobile Conquesting display product.
Results:
The initial campaign delivered a 0.53% CTR and in one month of running OTT with On-Site Visit Tracking, plus delivered 38 verified visits to the 5 locations We were the first provider to link OTT to physical in-store visits so the Sporting Goods retailer could easily see their ROI.
Success Story #3:
Health & Fitness Campaign Success Story:
Build Relationship, Gain Trust & Recommend New Strategies
Category: Health & Fitness
Background:
A wellness membership specializing in medical weight loss, regenerative therapy, physical therapy, massage therapy as well as games, health, and fitness for kids, wanted design a strategic digital campaign to promote their brand.  The overall goal for this campaign was to increase attendance in their summer youth programs for kids.  From sports camps and swim lessons, to birthday parties and summer pre-school, the goal was to drive top of mind awareness amongst parents in their region.
Strategy:
During the first month of their campaign, the client initially marketed with OTT, Mobile Conquesting + Cross Platform Targeting, and Native Ads.  Being able to target the parents that were streaming was a big focus for this center.  In addition, they also wanted to track on-site visits.  At the start of month two, we added in OTT with On-Site Visit Tracking as an additional product. 
Results:
After the first 3 months, the campaign served over 500,000 impressions, sending 1,250 people to their website.  The OTT itself delivered a 95.99% completion rate and was able to verify 20 visits during that time of people who saw the client's OTT ad while streaming video and then walked into one of their locations. After month 3, the client was so pleased with the engagement they renewed for another 4 months.
Get excited, the official rollout is October 27th!