Meet Marissa Esposito
Kiri Tamte-Horan
Hello there! My name is Marissa Esposito and I am the new Digital Campaign Coordinator for Vici where I plan and manage campaigns for our clients across the country.
Professionally I have a background in public relations, marketing and social media management. Read on for the fun stuff: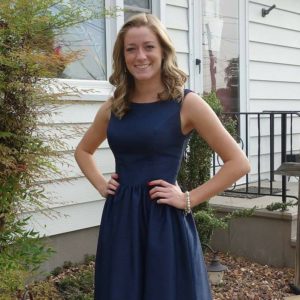 I am a Jersey Girl, born and raised in central New Jersey.
I love mermaids, my name even means "Of the sea"!
I am very passionate about the environment so you will never catch me with a plastic bottle and can usually find me volunteering at a cleanup.
My favorite colors are purple and teal.
Two of my favorite friends are Harley, my 100 lb lap dog and Biscuit, my 20 lb guard dog.
Travel fascinates me, not only to visit a fresh location but to meet new people and understand how others live within a culture.
I truly can never deny chocolate. A sweet and salty combination will get me every time.
I love meeting new people! Especially in Philly, I am eager to immerse myself in this environment.
I have been a dancer my entire life and was even a collegiate cheerleader at Rider University.
Myself and the rest of the Vici team look forward to working with you!