Meet AJ Gallagher
Kiri Tamte-Horan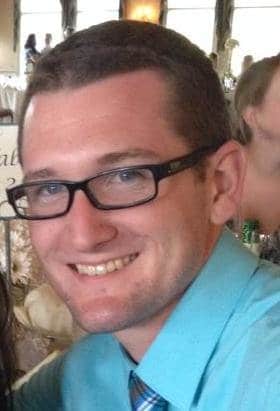 My name is AJ Gallagher and I am a Digital Campaign Coordinator here at Vici Media Inc. I am very excited to work at a place where I can use my digital background to build amazing campaigns. To understand who I am a bit more, I have put together a list of 10 important things to know about me. Enjoy!
1. I love making/building/tinkering with things. I am sure that during my time here I will end up messing with, breaking, and then fixing at least a few things so be warned.
2. I am Gluten Free (for health reasons, not because GQ says it's the next best thing) so if you feel so inclined to send me food, just double check the ingredients.
3. I love sports. I enjoying playing as well as watching (E-A-G-L-E-S, EAGLES!!!). I've been an athlete all my life, playing basketball, football, and running track. I recently began playing tennis, so that's my current favorite.
4. I have a weird obsession with random information. I often find myself reading articles about things that have no relevance to my life just because it is something new and different. My most recent reading was about regenerative electric circuits…yea.
5. I love listening to podcasts as opposed to reading. Not that I don't read, I am just a very auditory person. My current podcast is called "A Tiny Sense of Accomplishment" hosted by two authors, Sherman Alexie and Jess Walter.
6. I play action/adventure games on my PlayStation 3 as a way to unwind. My dream job going into college was to become an Audio Editor for the sound effects and music used in video games. I consider my many hours played as "research". Don't judge.
7. I am a nerd. I love all things tech and science related. If there is a new gadget, discovery, or keynote address, you can bet that I have read up on it.
8. I love listening to music, especially new artists. I try to find at least 10 new artists a month. Spotify is amazing. If you don't have it, get it.
9. Many people know that I am a musician, but did you know that I play more than just the guitar? I am also fluent in drums and piano so ha! My first band was a grunge "Nirvana-wannabe" band called CrossEyed. I played drums. We sucked.
10. I am not a huge fan of making lists about myself. Pros and Cons lists though, sign me up.