Top Digital Advertising Business Categories During COVID-19
Allison Gibson
Starting in March 2020 and continuing into June many businesses suffered considerable loss of revenue forcing businesses to close, make layoffs, or to restructure their business models. However, we've seen that some businesses were able to soar and pivoted successfully to weather the storm.
This is a time where committed marketers can rise to the top. We have to pivot and focus on businesses that need our help more than ever before and offer guidance on what are the most efficient ways to get their message out. Gloria Gaynor comes to mind and I tell myself, "I will survive
Oh, as long as I know how to market, I know I'll stay alive" Let's focus on the positives.
First, it is important to pay attention to what is going on in your market to help determine the type of businesses that need your help. Who do you hear on streaming outlets? What businesses are open? What businesses are showing up on your social media channel feeds? And what businesses are you currently getting products or services from?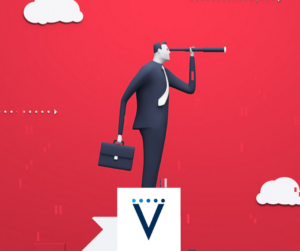 At Vici, from March – June 2020 we have seen many businesses not hold back on digital spending, and here are the industries we see leading the charge.
Education (colleges, private elementary & high schools)
Education must go on and so must enrollment. Digital strategies that we have seen make a great impact to reach prospective students and parents are Social Media, Online Audio and Mobile Conquesting™: Address Targeting to the school's list of prosepcts.
Health Care Services (tele-health services for Dr. offices)
Most health related business are back to business as usual or in some capacity. Almost any digital strategy would be a great fit, with Native Ads, ™Mobile Conquesting, Video Pre-Roll and OTT.
Automotive (dealerships promoting service as well as sales)
People are still commuting and also hanging on to their vehicles longer, therefore they need service as well as parts and accessories. Lucky for these dealerships, digital is the perfect place to spend their marketing dollars. With the launch of our Amazon Targeting and their vast first-party data on Amazon users, Amazon Garage and Amazon Vehicles and third-party targeting Polk Automotive data, this will put them ahead of all of their competition. And don't forget other great strategies like Mobile Conquesting™ and Address Targeting as well as OTT and Online Audio.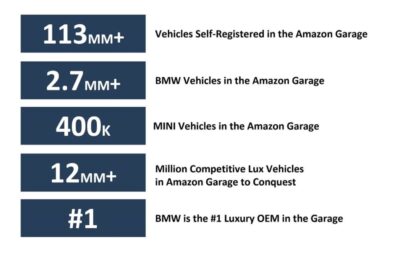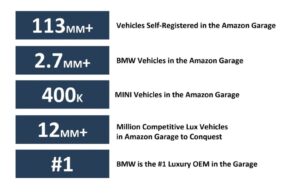 Retail-Furniture/Mattresses/Pawn Shops
With consumers spending more time at home and amidst layoffs and future uncertainty some would argue home projects or renovations would see a decline. Studies show home improvements and home purchasing are holding strong and Google searches for words like "remodeling", "window replacing" and "contractors near me" saw some spikes and steady performance. Whenever there is home improvement there is always the need for replacing home furnishings.
Some of the digital strategies we see that we have seen successful here are Social Media, ™Mobile Conquesting, Amazon and PPC.
HVAC & Plumbing
As temperatures rise and we spend more time at home, our homes also need repairs. You cannot go wrong on any digital strategy here from YouTube, to PPC and Call Only Ads on PPC, Amazon, Social Media and Native.
Landscaping/Lawn care
I do not know about you all, but my lawn has never looked so good. I feel like I check my garden multiple times a day, every day, and all the flowers we have been planting is so therapeutic this time of year. But many things like weed control and mosquito treatments I leave to the professionals. PPC, Native, Social Media, Amazon and Mobile Conquesting™ are some top strategies we see here.
Residential/Commercial construction & Real Estate
Are you sensing a theme? Anything home related is a home run for digital right now, Construction and the housing market is HOT right now. The targeting options to reach people using the Zillow app on mobile or visiting Open House can help you narrow into the ripe prospect with Mobile Conquesting™and also strong contenders are Native, Social Media, and OTT.
Credit Unions
When times are tough, we quickly turn to our finances, investments and overall needs to protect the future. A recent study in Google My Business trends highlights many businesses saw a significant increase in search and GMB activity.
Banking and financial services show increases second only to pharmacies. This finding likely highlights consumer concerns about bank balances, investments, retirement accounts, and mortgage payments as a result of pandemic-induced economic uncertainty.
Overall, the verticals that are booming in the pandemic period, include hardware and home improvement, general retail (online), gas and grocery
Digital strategies for financial can take many forms. Some top strategies we recommend are Display, Native, Household IP Targeting, OTT. Video Pre-roll and Social Media.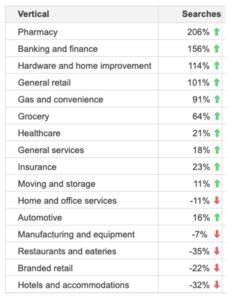 Insurance
Much like financial we want to make sure our insurance protection is also in order. Some top strategies we recommend are Display, Native, HHIP, OTT. Video Pre-roll and Social Media. For B2B insurance we can target companies by size, type and even specific job titles.
Recruitment
With many people forced into unemployment and businesses restructuring, there is still plenty of hiring going on. And with digital we can pinpoint people by field of study, degrees, job titles and more using business targeting with Native or Display and even Online Audio.
Cannabis/CBD
This was an early business to see a high during COVID-19. Although some exchanges like Mobile Conquesting™, Google and Facebook do not allow this type of advertising, there are many that do…and we can hook you up with Native, Display with Geo-Fencing or Video Pre-Roll.
Legal/Attorneys
A top 10 business during this time for personal or business-related needs. Almost every digital strategy works great for legal and don't forget to add Live Chat to scoop up any leads visiting their websites.
Political
You will get mixed reviews on this being a political year, but one thing we can all agree on is they have dollars to spend. Digital is the most effective way to reach these voters. It is important to stay on top of digital restrictions and policies and we have you covered.
Government (Stay At Home messages)
Messaging with visuals is key during this time when government entities are trying to share important information. Social Media is a great place to get this shared as well as Display, Video Pre-Roll, OTT and YouTube.
Cemetery/Funerals
Not a topic many want to discuss, but also planning is top of mind for many. Almost any digital strategy would play well here for awareness.
Winery/Alcohol
I saved the best to last. The category is a crowd pleaser and is helping many get by during these hard times. With the ability to target 21 and over and different alcohol interests you can have a lot of fun with a digital campaign and build a lot of fans with Social Media or even with Mobile Conquesting™and Online Audio.
So as you can see, there are categories you can set out to assist and MANY digital strategies to help achieve their goals. Digital spending will continue to rise, even more with the current climate. Be a survivor for you and your clients!