Is OTT Part of Your Marketing Mix?
Katie Pray
If the terms "Ew, David" or "Carole Baskin" or "Strike First, Strike Hard, No Mercy", mean anything to you, you have most likely watched Over The Top (OTT) programming. OTT is video programming that a user is watching through the Internet, instead of watching through traditional cable or broadcast.
While this year has brought a lot of turmoil to consumers, business owners, and most verticals, one of the trends that was impacted in a positive way was OTT. This is a product that was already growing by leaps and bounds, but with people being home more, OTT viewership has skyrocketed. Seventy million American households are now consuming content via Connected TV (CTV), and of those, 48.9 million are streaming only versus pay TV.  OTT is a product that is going to allow for business owners to reach those "cord cutters" and "cord nevers". Cord cutters are those that had cable or broadcast TV and decided to get rid of that subscription, and cord nevers are those that never even signed up for a cable or broadcast subscription. With almost 50 million people only watching content via streaming, if you are not running OTT ads, you are missing a huge portion of the population that doesn't watch their TV programming through broadcast or cable.
Another interesting stat when it comes to streaming is that 25% of total TV viewing is now streaming, and consumers aren't just spending more time streaming video; they're opening up their wallets to add options to boot. This really underscores the importance of adding OTT into the advertising mix because if you are doing linear TV ads, you are missing out on the revolution of OTT and that potential audience. Another reason to add OTT or video into the mix is because the marketing strategy needs to follow the audience, and that is where the audience is going. So nowadays, the audience, or consumer, is watching video content everywhere. It can be on a TV screen, on their mobile phone, or a desktop, and the connected TV portion of OTT is expected to increase 100% over the next three years.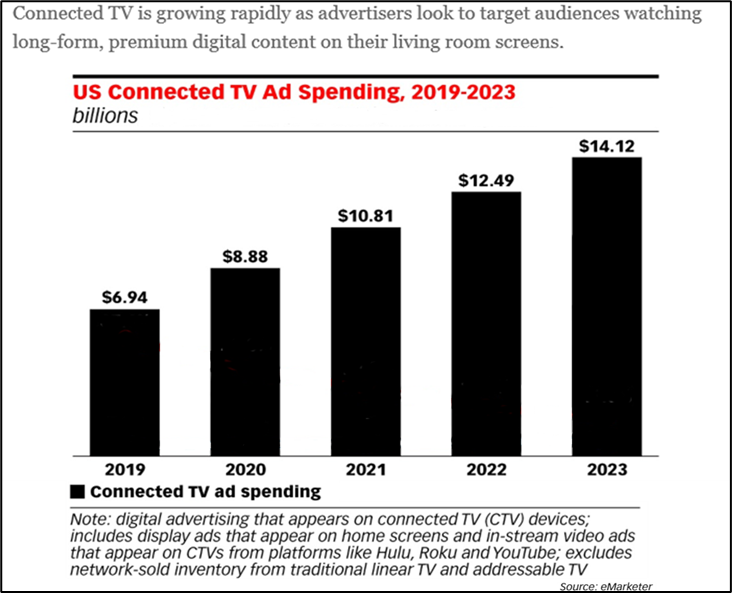 With the spending of OTT advertising increasing, 50% of advertisers said they were going to increase their OTT spend, 44% said they were going to spend the same amount on OTT over the next 12 months, and only 6% said they were going to decrease their ad spend on OTT.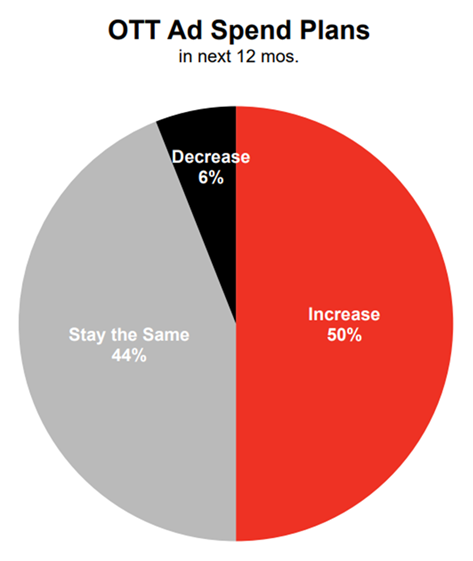 OTT ads are going to be :15 or :30 ads, and they run inside the program that the user is streaming, so they work very similar to the way a commercial break would appear if you were watching through broadcast or cable TV. The way the ads are displayed is the user is watching a program via streaming, and then it will go to an ad pod where a series of ads will appear, and then it will go back to the program the user was watching. The ads can appear on several different types of devices like connected TVs, gaming consoles, desktops, tablets, Rokus, Fire TV Stick, Chromecast, etc. These ads can be skippable or un-skippable, but most of our OTT inventory is non-skippable because it is served on connected TVs, which is the most desirable inventory as 63% of people in a study said they watch OTT programming through their CTV.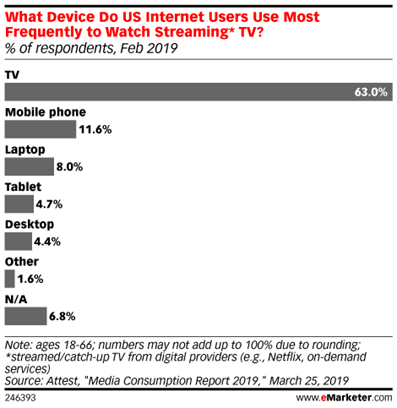 By using OTT to reach consumers, you are also targeting a specific audience and groups of people by being able to target through Behavioral Targeting. With this strategy, you are reaching consumers based on their previous online behavior. Another strategy that we will utilize with OTT is Artificial Intelligence (A.I.). This targeting strategy works like a funnel. The targeting starts wide and gets narrower as the machine learning algorithm gets more data about who or what is causing clicks and conversions. Now because 90% of the inventory that we purchase is going to be on connected TVs, users can't necessarily click on an OTT ad the way they might with a regular Display Ad or a Facebook Ad. So, with OTT, the machine learning technology is looking at several factors like overall pacing to make sure we hit our impressions goals and that we are optimizing towards when users are online and engaging. It also optimizes based on the internet traffic patterns of users for when they are online and engaging. Some other factors that come into play for A.I. are looking at the type of device that is being used, what browser the user is on, what website or app they coming from, audience behaviors, how frequently the user has been served impressions, and how recently the user has been served impressions.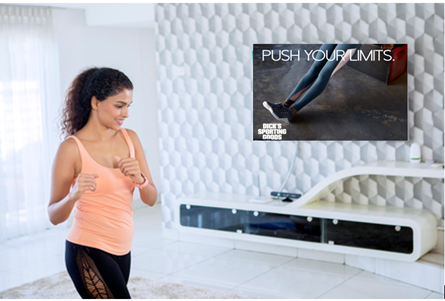 When it comes to the different types of streaming services that are available, there are two different types of video on demand supported platforms:
Subscription Video-on-Demand (SVOD)- Subscription based service that allows for OTT content, but they are not ad supported. Users pay a monthly fee and can watch commercial free programing. Some examples of SVOD services are Netflix, Hulu (No Ads), Disney+, and Amazon Prime Video.
Ad-Supported Video-on Demand (AVOD)- Streaming apps and/or websites where people can watch content for free, but will see commercials within the programming they are watching. Some examples of AVOD services are Pluto TV, Hulu, Tubi, Sling TV, and The Roku Channel.
When most people think of OTT, most of the time they immediately think of Netflix as the #1 platform, but AVOD services are really starting to evolve into the future of television. One of the phrases that is a good way to describe these platforms is F.A.S.T- Free Ad Supported TV and the three big players in the AVOD space right now are Pluto, Roku, and Tubi. One of the reasons that AVOD is starting to grow is because of how people are accessing content through apps on their TVs and through connected devices. For example, Spectrum, Comcast, and Charter now have apps that allow their subscribers to watch live content just as they would through a regular TV. Another reason that the AVOD space is expected to grow is because of the deals that being made in the industry. For example, Fox buying Tubi and Viacom buying Pluto TV. These companies are putting a lot more content out there and they believe this is a big part of the future when it comes to television and it is graining traction across various demographics, especially the younger demographics. Among the 18-34-year-old demo, connected TV devices account for more than one-third of daily time spent with video.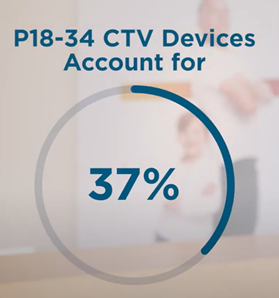 Because OTT isn't as interactive as some other digital advertising avenues like Social Mirror™ Ads, or Mobile Conquesting™ ads, when it comes to placing OTT in the traditional sales funnel, OTT is going to be part of the Branding and Awareness phase. This is where the advertiser is getting their name, products, or services known so that potential customers are aware they exist and have top of mind awareness and think of them when they do need what the advertiser offers. Since most of our inventory is on connected TVs where users can't necessarily click on the ad, this going to result in high completion rates where people are watching 90%-94% of the ad.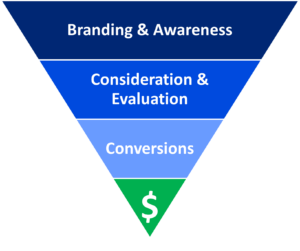 The way that people watch TV is certainly changing as people are shifting when and how they watch their favorite programs, but one thing that is not changing is that advertising will continue to reach that audience, but now it opens up the gates for advertisers to get more targeted and more precise with who they are trying to reach.