How Can You Reach the Growing Hispanic Demographic with Digital Advertising?
Katie Pray
When I tell people that I from New York, they immediately think that I am talking about the Big Apple; New York City. When I also tell people that I am from Mexico, they get a puzzled look on their face and think I am lost because I am an Irish American and don't fit a typical Hispanic profile. The town where I grew up is Mexico, New York (which is also south of Texas, NY). It is a two traffic light town, and I am not joking when I say it was a BIG deal when we eventually got a McDonald's. We got out of school early, there was a parade, and it quickly became the cool place to hang out. I graduated with a class of 120, and everyone knew everyone.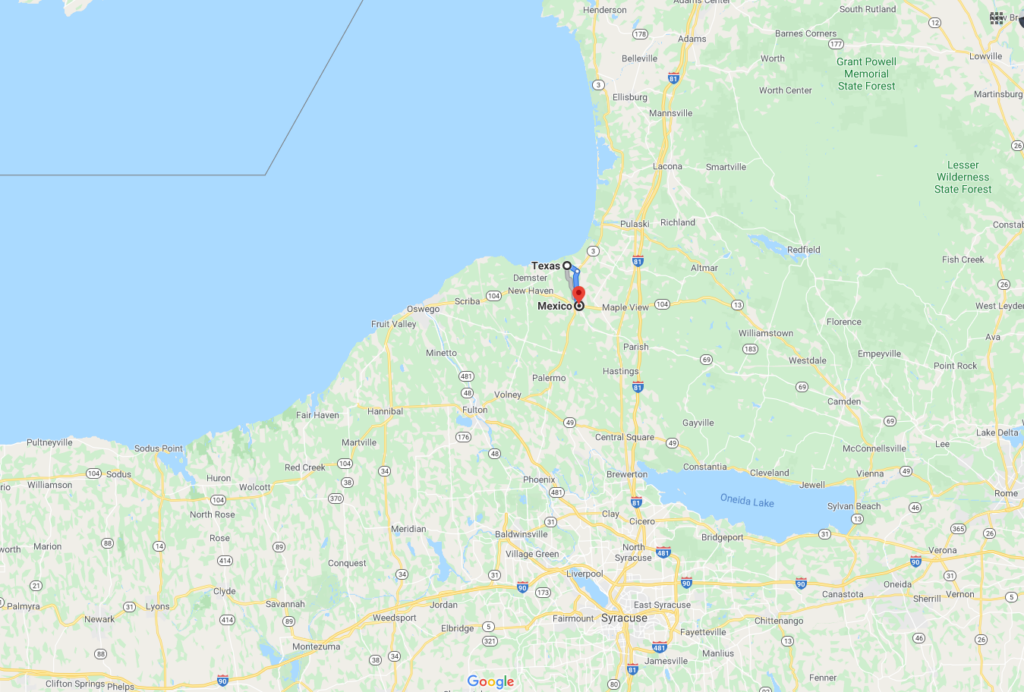 Now what in the world does this have to do with digital marketing? Well, unlike traditional media like outdoor, radio, TV, print, etc., digital ads can be geographically targeted, so you do not have to stick within your typical footprint. We can target ads by zip codes, cities, a certain radius around a location, statewide, nationwide, and with certain products (display, OTT, YouTube, Facebook and Instagram, Native) you can even target anywhere outside the US, like Mexico.
You can also get specific with who you are targeting by utilizing various targeting strategies and categories. For example, here are some of the categories that can be used for each product to target the Hispanic community:
Display, Native, Video Pre-Roll Ads, and Online Audio:
Android Users – Hispanics
Android Users – Spanish Speaking
Spanish Speakers
Ethnicity – Hispanic
Browser Language – Spanish
Hispanics or Spanish Speakers
US Hispanic Automobiles
US Hispanic Business
US Hispanic Computers and Technology
US Hispanic Declared Females
US Hispanic Declared Males
US Hispanic Entertainment
US Hispanic Fashion & Beauty
US Hispanic Finance
US Hispanic Food & Beverages
US Hispanic Games and Toys
US Hispanic Health & Fitness
US Hispanic Home & Family
US Hispanic Job Seekers
US Hispanic Movies
US Hispanic Music
US Hispanic News
US Hispanic Online Games
US Hispanic Online Shopping
US Hispanic Parenting
US Hispanic Pop Culture & Celebrity Gossip
US Hispanic Real Estate
US Hispanic School & Education
US Hispanic Social Media
US Hispanic Spanish Speaking or Hispanic
US Hispanic Sports
US Hispanic Television
US Hispanic Travel
US Hispanic Video Games
Mobile Conquesting™: Only available in English, but can target:
Hispanics
Hispanic Convenience Store
Hispanic Food Market
Hispanic Food Products
Hispanic Grocer
Facebook and Instagram:  We can target:
Hispanic (US – All)
Hispanic (US – Bilingual)
Hispanic (US – English dominant)
Hispanic (US – Spanish dominant)
Spanish Cuisine
Amazon Targeting: We can target:
Spanish Language Preference
Spanish
Spanish Language Browser
Spanish- Language Books
Movies, Magazines
E-Books (in-market)
Viewed of Purchased Spanish Language apps for Sling TV
English or Spanish Language Options
OTT: We can target:
Spanish Browser
Hispanic or Spanish Speakers
Spanish Speakers
Spanish
US Hispanics or Spanish Speakers
Spanish related Internet Purchasing Interest
Hispanic Ethnicity
Hispanic
Hispanic Country of Origin

Argentina
Bolivia
Brazil
Chile
Colombia
Costa Rica
Cuba
Dominican Republic
Ecuador
El Salvador
Guatemala
Honduras
Mexico
Nicaragua
Panama
Paraguay
Peru
Puerto Rico
Spain
Uruguay
Venezuela

US Hispanic Automobiles
US Hispanic Business
US Hispanic Computers and Technology
US Hispanic Entertainment
US Hispanics Fashion and Beauty
US Hispanic Finance
US Hispanics Food and Beverage
US Hispanics Games and Toys
US Hispanics Gender: Male
US Hispanics Gender: Female
US Hispanics Health and Fitness
US Hispanics Home and Family
US Hispanics Job Seekers
US Hispanics Movies
US Hispanics Music
US Hispanics News
US Hispanics Online Games
US Hispanics Online Shopping
US Hispanics Parenting
US Hispanics Pop Culture and Celebrity Gossip
US Hispanics Real Estate
US Hispanics School and Education
US Hispanics Social Media
US Hispanics Sports
US Hispanics Television
US Hispanics Travel
US Hispanics Video Games
YouTube Ads: Spanish-Language Music Fans, Spanish Cuisine
Live Chat: Spanish speaking option is available
Over the last 10 years, targeting the Hispanic community is something that has been increasing in popularity, as they are now a $9.6 billion ad market, and it's continuing to grow. The reason for the growth is pretty simple; it's a growing demographic with a lot of buying power. These two key factors together stress the importance of marketers shifting their mindset to include the Hispanic population when it comes to how they spend their ad dollars. The Hispanic market is very rooted to their heritage; culture is a way of life and it shows with what they eat, what they listen to, what they watch, and how they speak. Something that marketers will want to make sure they are doing is connecting with that audience in their messaging. Given the audience's bilingual nature, instead of marketing to the Hispanic audience with an ad that is in English, consider developing ad campaigns in English and Spanish. If an ad causes the user to land on an English landing page, something to look at might be to provide a link on that landing page that lands that user on a Spanish site so they have the option to read it in either language.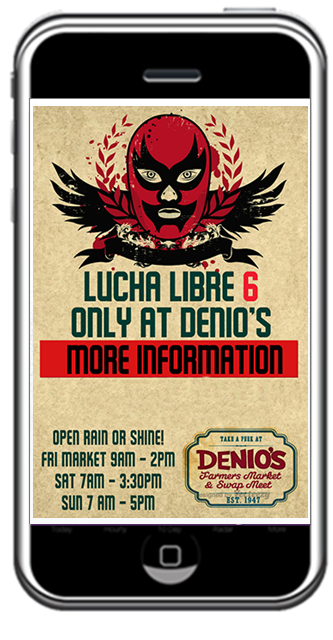 According to the Selig Center for Economic Growth, the $1.5 trillion Hispanic market is the largest ethnic market in the U.S., and includes more than one out of every six Americans. Overall, the Hispanic population has a younger median age, over-indexes on digital platform use, enjoys rising incomes and demonstrates higher population growth when compared to the general market.
When it comes to entertainment and targeting Hispanics, they love variety, and even more when it comes in the form of online video. On average, they visit nearly nine different sites, apps and services to view this content over a 30-day period. This presents a huge opportunity for marketers to implement a multi-pronged digital content strategy. There are several different options to utilize video ads when it comes to marketing like Facebook and Instagram, Mobile Conquesting™, OTT, Native Video, Pre-Roll Video, and YouTube. Click here to watch an example of a Spanish video ad for a Toyota dealer.
While targeting Hispanics has started to gain traction in all aspects, it has especially started to grow within the automotive industry. According to various census and car buying reports, Hispanics represent 18% of the U.S. population, yet account for 24% of all car sales and have the potential to buy more cars over their lifetime than non-Hispanics. Within just the last couple of years, auto companies have increased their spending for U.S. Hispanic advertising. For instance, Ford launched a campaign last year for its new F-150 pickup truck that focused specifically on finding "everyday heroes in Hispanic communities." Instead of just creating a series of television ads, Ford and its creative partners decided to make a video series that highlighted the achievements of individuals who contributed to their communities while also overcoming personal difficulties. This series of branded content was exclusively available on social media, receiving over 1.78 million views and 6.6 million social impressions within the first nine weeks alone, according to Univsion.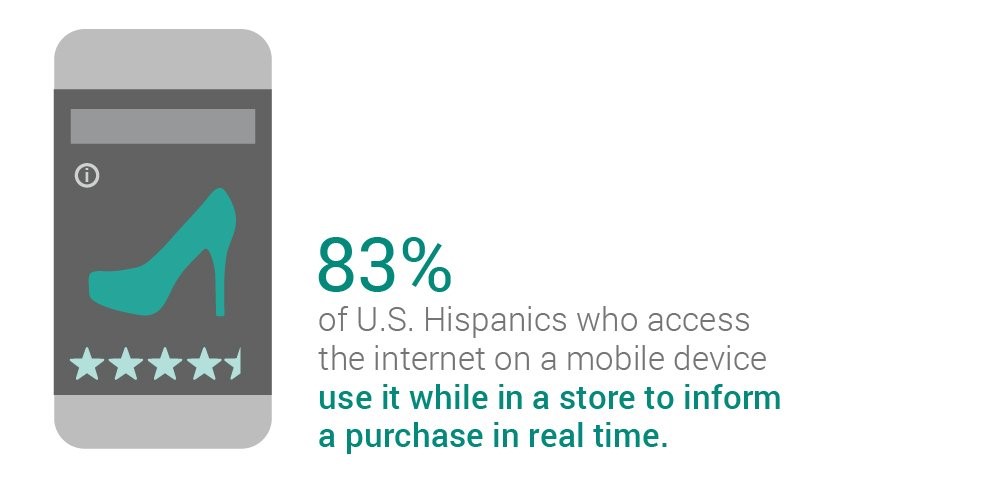 Another thing that companies should be keeping in mind is the fact that population growth in the US is largely being driven by Hispanics. It's estimated that, by 2024, Hispanics will make up almost a quarter of the US population. This makes it even more necessary for brands to develop a relationship with Hispanics as soon as possible, as that will help to ensure success in the long term.