What Products Can Show How Many People Saw Your Ad and Went to Your Store?
Katie Pray
Advertising methods have evolved significantly throughout history. In the early days of business, long before the digital age, companies used various strategies to promote their products and services. During the Middle Ages, local markets were common and town criers played a significant role in advertising. They would announce the arrival of merchants and their wares and shop signs had images or symbols to identify businesses. Back in 1941, the first advert itself was broadcast in the US on July 1 over the New York station WNBT. The ad was for watchmaker Bulova and was shown before a baseball game between the Brooklyn Dodgers and Philadelphia Phillies. It read 'Bulova Watch Time' and showed a mashup of their logo alongside the WNBT test pattern, so that it looked like a clock face. It is thought that Bulova paid between $4 to $9 for the ad. A TV spot on a national television channel, during peak view demand like a sports game, would today cost several million dollars.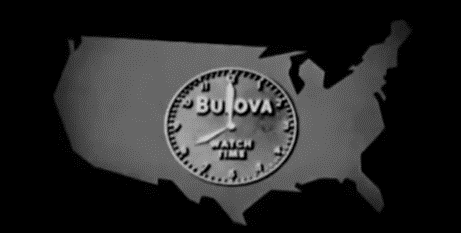 Most business owners want to be able to track the success of their marketing dollars by being able to attribute it to the type of advertising they are doing. Digital is a product that allows you to do that, to a certain extent. There are privacy laws in place to protect consumers so you can't get as detailed as showing "Susie Que was served an ad, clicked on it, and then purchased $730 worth of furniture", but through conversion tracking and visit tracking, you can see how the ads are driving business to your website and store location.
Mobile Conquesting has the been the go-to product for on-site visit tracking because for the longest time, it was the only product that allowed that feature, but visit tracking is now an option that you can utilize for not only Mobile Conquesting, but also Social Mirror and Social Mirror OTT,  Display, Native, Video Pre-Roll, Over-the-Top (OTT), and Online Audio. With visit tracking, we serve an ad on any kind of device like a computer, tablet, mobile phone, or connected TV, and match the ad ID to the mobile device of a person walking into a physical location. A tracking pixel is embedded into the ad creative which associates the user with a universal profile, and then matches the person with all their devices. Then, when the user who has been served the ad with the tracking pixel (on any device) goes to the client's location with their mobile phone, their mobile device ID is matched back to the original ad ID number through the embedded pixel, and that is recorded as an on-site visit which is shown on the monthly reports as one of two numbers.
On the monthly reports, there will be "verified visits" and "estimated visits" listed. To be counted as a verified visit, the user has to have been served the ad, have their GPS enabled, they have to be browsing on their phone while visiting your location, and visit the store within 14 days of being served the ad. Typically the number of people that fit this criteria makes up about 25% of the overall foot traffic driven by the campaign. Because we have a pretty high bar for what is counted as a verified visit, we also report on estimated visits where we take the verified number and multiply it by four to get 100%. This number takes into account the people that might have seen the ad and went to the location, but didn't have their GPS enabled, or they went to the store and had their GPS enabled, but they weren't browsing at the time.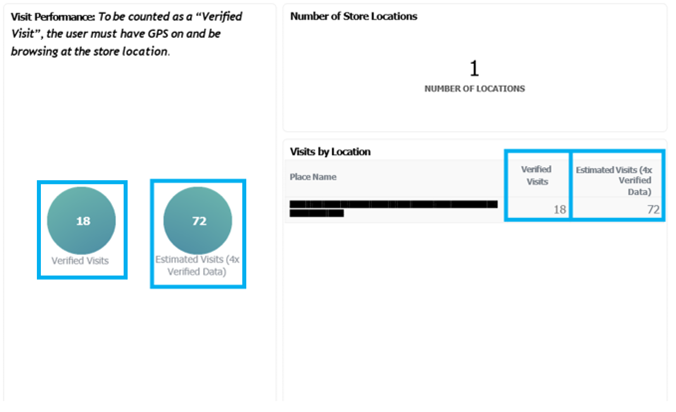 When it comes to the validity of the visit tracking, our technology partner has several certifications, so you can be assured the tracking is accurate:
GDPR Compliant– GDPR stands for General Data Protection Legislation. It is a European Union (EU) law that came into effect on 25th May 2018. GDPR governs the way in which we can use, process, and store personal data (information about an identifiable, living person).
CCPA Compliant– The California Consumer Privacy Act of 2018 (CCPA) gives consumers more control over the personal information that businesses collect about them.
AICPA SOC2 Certified– The American Institute of Certified Public Accountants (AICPA) is a non-profit professional organization representing certified public accountants (CPA) in the United States.  A SOC 2 (System and Organization Controls) examination is a report on controls at a service organization relevant to security, availability, processing integrity, confidentiality, or privacy. There are certain controls you have to have over change management and information security and the data is secure.
ISO Certified– Information Security Management Certified- this certification ensures security architecture and operations of our data, security engineering, cryptography and governance, risk and compliance.

In addition to showing how many verified and estimated visits there are for a campaign with Social Mirror, Native, Display, OTT, Video Pre-Roll, and Online Audio, we can get a little deeper and see what days the visits occurred, and also what creative is driving the most visits. This allows you to identify which variations resonate better with your audience and result in visits. This is beneficial to a business because if they are promoting a certain brand or product in their creative, they can get an idea on what creative people are reacting to and change it up as needed. They can also watch consumer behaviors and see what days brought in the most foot traffic. Maybe the weather was really great one day, or maybe there was a sale that ended, and the last day of the sale was when they saw the most traffic. Did their sales that day reflect high foot traffic? These are all good insights for the business to look into.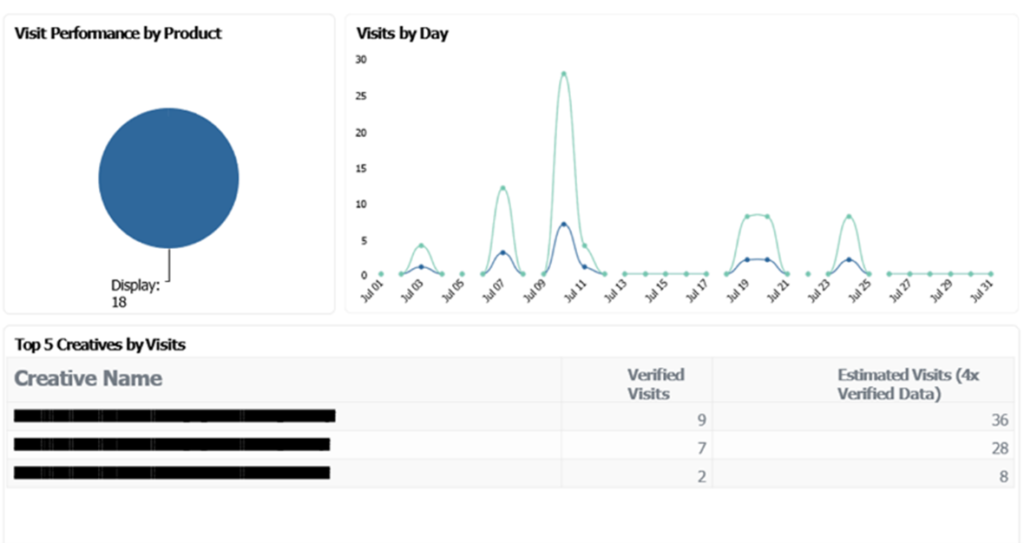 We can also show visits by devices which will list out the device the impressions were served on, not the device that entered the location since that is always going to be based off the mobile device. On this report, however, note that we aren't able to attribute all visits to a specific publisher. Any visits that aren't listed have an unknown website or app.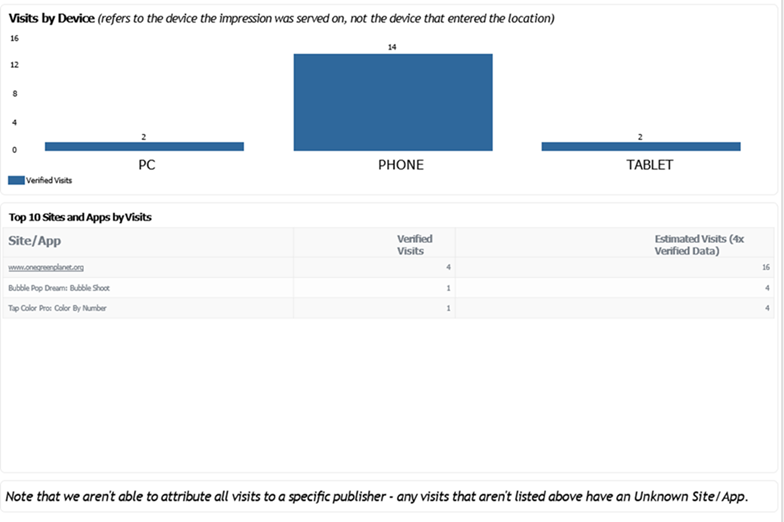 Similar to Mobile Conquesting, the visits tracking does filter out employee traffic. Through predictive modeling of devices that are repeatedly seen all day at a certain location, it can eliminate those visits to track an accurate number of verified and estimated visits.
Here are some of the differences between all device visit tracking and Mobile Conquesting visit tracking:
All device visit tracking is on all devices, Mobile Conquesting is mobile only
All device visit tracking can show on-site visits for restricted categories (tobacco, gentlemen's clubs, cannabis, weapons, fireworks); Mobile Conquesting can not
All device visit tracking has more behavioral categories available including B2B/recruitment and geo-behavioral
All device visit tracking has more reporting metrics (visits by publisher, visits by creative)
Mobile Conquesting can do geo-retargeting lookalike; All device visit tracking can not
Digital has made it easier for businesses to see what types of advertising are working well for them because it can get more detailed with certain analytics compared to something like a billboard or an event sponsorship. By effectively tracking on-site visits and analyzing the data, you can validate whether your marketing campaign is achieving its intended goals and make informed decisions to optimize your marketing efforts. I wonder what the town criers would do now if they saw the capabilities that are available for advertising in today's world, or what advertisers would do for a $4 TV spot during prime time sports.