What Are Top Digital Advertising Industries For 2019? (Example)
Greg Swiszcz
As 2019 approaches, it's imperative that we understand what's working and continue to add fuel to the fire. Following up to our last blog about preparing for next year, we wanted to share with you some of the top industries spending money in Digital Marketng.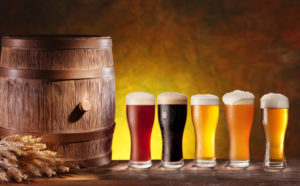 Breweries. Breweries are popping up all over the country. Their individual spin on some classic bar food and their craft beer make them a winner when choosing where to dine or go for happy hour. But, how do they continue to grow? Some of it comes down to how they market.
A couple of products that we have seen work well for breweries are Behavioral, Keyword, and Native (Keyword) Ads. Some of the behaviors used are bars, restaurants, nightlife, and food. Finding people that are showing these behaviors online can be great potential brewery patrons. Some of the keywords used are beer lovers, beer, craft beer and many others related to the industry. Having the ability to show their ads on websites where their keywords appear, whether the ads are display ads or Native Ads, gives them the ability to have their name in front of someone interested in beer, or craft beer, for example. Be sure to click here for all of the restrictions for bars and alcohol.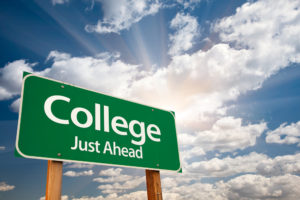 Another hot industry that continues to see the benefits of Digital Marketing are Colleges and Universities. These schools, in most cases, have large budgets set aside for digital specific strategies. One of the top products used by this type of advertiser is our Mobile Conquesting product. With soon- to-be-college students, a great way to target them is on their mobile device. Almost everyone has a smart phone these days so being able to serve ads on websites and apps that they use while on their smart phone, is brilliant. Also, with the ability to geo-fence high schools, job fairs, other schools' admissions offices and more, they can zero in on their target market while they are looking for more information about extending their education.
Banks and Credit Unions. While they hold onto our money for us, they also spend theirs on Digital Marketing. Facebook and Instagram are very successful strategies for this industry. One of their best plays within Facebook and Instagram is utilizing the Custom Audience Targeting. Through this method, banks and credit unions are able to take their current client/member lists (emails, phone numbers, or even names and zip codes) and find their members on Social Media. Once we do that, we can target those members with specific messaging about other services that they offer. Living in a world where a lot of people do online banking, this strategy lets them inform their current clients about additional services like mortgages, personal loans, auto loans, and more. This is a great way to focus on increasing the value to your current customers before they go out and get new customers.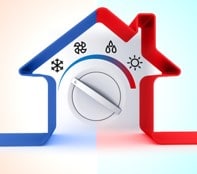 HVAC Companies. These companies are continuing to increase their spend on digital. One of the methods used by this industry is Household IP Targeting. What several of them are doing is using their own database of previous customers. Since it's a service that they offer, they have the names and addresses of their previous customers. We take that list, and through proprietary software, match that list of names and street addresses to their IP (internet protocol) address (or internet address). Then, we can show the HVAC company ads to only their previous customers in hopes of getting them to become customers once again. This is a great tool they have been able to utilize and fill open appointments for quotes and service calls.
Truth of the matter is that there are many industries spending a lot of money in Digital Advertising. Here are just a few more:
– Automotive
– Concerts and Events
– Law Firms
– Marijuana Dispensaries
– Medical (doctors, dentists, etc)
– Political (think local races)
– Recruitment (HR departments have budgets too)
Remember, when going to speak with any business, digital or not, here a few tips to help get you started:
1. Do your homework. Get to know about the business you want to meet with. Check out their website.
2. Create a valid business reason as to why that business should meet with you (NOT why you should meet with them)
3. Do a Client Needs Analysis. It's imperative to ask as many questions as you can so you find out EXACTLY what that business is looking for.
4. Take that information and put together a plan as to how you can solve the needs you've uncovered in the Client Needs Analysis.
5. Bring a plan that will solve the businesses' needs.
As 2019 approaches, make sure you have a plan put together as to how you can help your clients. Plan your work and then work your plan.