What are Car Dealerships Doing Amid COVID-19?
Greg Swiszcz
COVID-19 continues to keep people at home. Businesses are closing operations, people are getting laid off or furloughed, and industries are learning to pivot their business models. This is also true for the automotive industry. There is now a lot of focus on their service departments, since this has been deemed essential. We have also seen a widespread shift in car buying via home delivery.
Both messages are important for automotive dealers to get to their customer base and different digital techniques can be utilized to break through the noise. The first of which is Facebook and Instagram, which dealerships can utilize the platform's Custom Audience targeting. With Custom Audience targeting, dealerships can target by names, email addresses, phone numbers, and zip codes to find the profiles of customers and serve ads directly to them.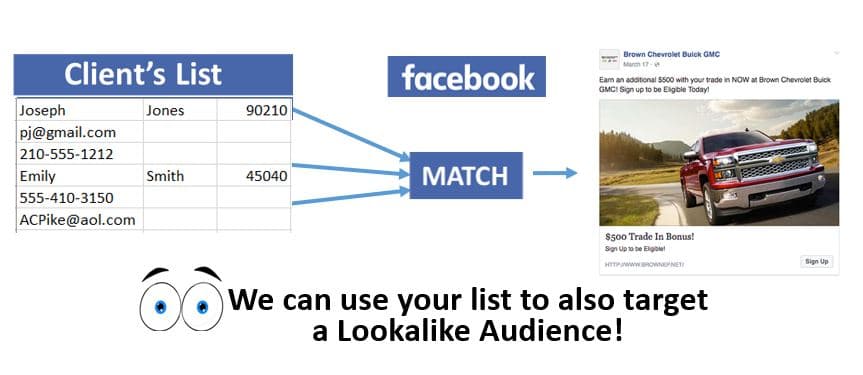 A benefit of a Custom Audience targeting strategy is the ability to create a Lookalike Audience. Facebook targets people with similar characteristics to create a Lookalike Audience and then targets this new audience on their Facebook or Instagram feed.  This is a way to find new customers from an existing customer database, whether it be to promote a service department or car sales for home delivery.
Another technique used by automotive dealers to target current customers, past customers, and even potential customers who have been into the dealership but haven't bought yet is a new product called Address Targeting.  This new addition to Mobile Conquest targeting has been a great solution during the COVID-19 pandemic where we have seen such a huge shift in time spent in the home. 
Address Targeting can draw hundreds, or even thousands of tiny geo-fences around residential addresses to serve ads to consumers on their mobile phones and tablets.  Then, we add in Address Retargeting, where we continue to serve ads to these same people when they leave their homes (which hopefully is just for essential needs).
With this product, we can reach 100% of the address list a dealership provides, with the smallest list starting at 100 addresses. Key performance indicators (KPI's) with this strategy include clicks, impressions, and conversions. We can also track how many of the people we are targeting physically walk into a dealership's location. Or for those delivering cars to a specific address, a great KPI we can utilize is a "Match Back Analysis." We can take a dealership "sold list" and "match back" to the original list of addresses that we were targeting to show a ROI on how many customers came from the targeted list.
The stay-at-home mandate has also brought a big shift in the time consumers are spending on streaming devices in their homes.  Depending on the state we are seeing between a 24%-39% increase of streaming time across the United States.  To capture this growing audience auto dealers are targeting car buyers using video pre-roll commercials, OTT (Over-the-Top), and YouTube.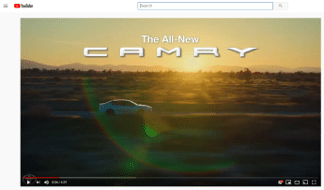 Video Pre-roll commercials (the videos that play before the content) are great because there are so many ways to target potential automotive customers.  You can target people by behaviors, by keywords, using Artificial Intelligence, and retargeting. Popular behavioral categories include auto buying and financing, targeting by make or model of a vehicle, household income, transmission repair, vehicle financing, vehicle maintenance, and vehicle shopping.
Over-the-Top (OTT) ads allows you the ability to reach the "cord-cutters" or people that are streaming their programming.  Its video programming is transmitted via the internet, not cable or traditional broadcast. These ads are like your traditional TV ads where the ad will run inside of the programming that the user is streaming. OTT categories include in-markets for parts & service, in-market for a new or used vehicle, or even auto budget range of greater or less than $50,000.
Another popular way to get dealership messaging out to potential customers is through YouTube.   YouTube ads, like video pre-roll, can be targeted via behavioral categories. The targeting categories are unique to YouTube and give you the ability to target by automotive brand, auto repair, and new/used cars.
No matter how a dealership chooses to communicate during this pandemic, regular communication is key, including:
Let your customers know you're still open
Focus on the service center
Share what you're doing to keep customers safe
Put your showroom online
Give customers space (literally)
Offer free delivery
Take advantage of deals and incentives
Prepare for recovery
Make use of government relief funding