A How-To Guide For SEO: What A Business Can Do, What A Digital Provider Can Do.
Leslye Schumacher
There are lots of ways to be a digital marketing guru so that your clients will look to you for advice and guidance. One is to be able to understand and explain Google Analytics reports, which we have a Google Analytics How-To Guide you should check out. Another is to be knowledgeable about your digital advertising products. In this post though we are going to talk about how to explain Search Engine Optimization to clients and show them what they can (and should) do on their own, and what they need a digital company to help them with to have success.
Getting ranked organically on the first page of a search engine results page for keywords related to your business is hard to do. Google uses over 200 factors in determining search listing rank, that break down into three broad categories: Relevance, Distance, and Prominence.

Let's take a look at these categories. Relevance is something that a business can impact by doing certain things themselves to boost their SEO. Distance is something that only Google can determine. Prominence refers to the things that a digital company like Vici can do using their expertise to impact a business' Google ranking.
RELEVANCE:
Relevance is how well a local listing matches what someone is searching for. Adding complete and detailed business information to your Google My Business listing helps Google better understand the business and match that business to relevant searches. Not sure what a Google My Business Listing is or how it can be maximized? Click here for a complete Google My Business How-To Guide.
This is why businesses should be updating and checking their Google My Business listing at least ONCE A WEEK. Google also uses the information from a Google My Business listing to populate the Knowledge Graph (see image below) when someone types in the name of a business in the search bar and also for Google Maps.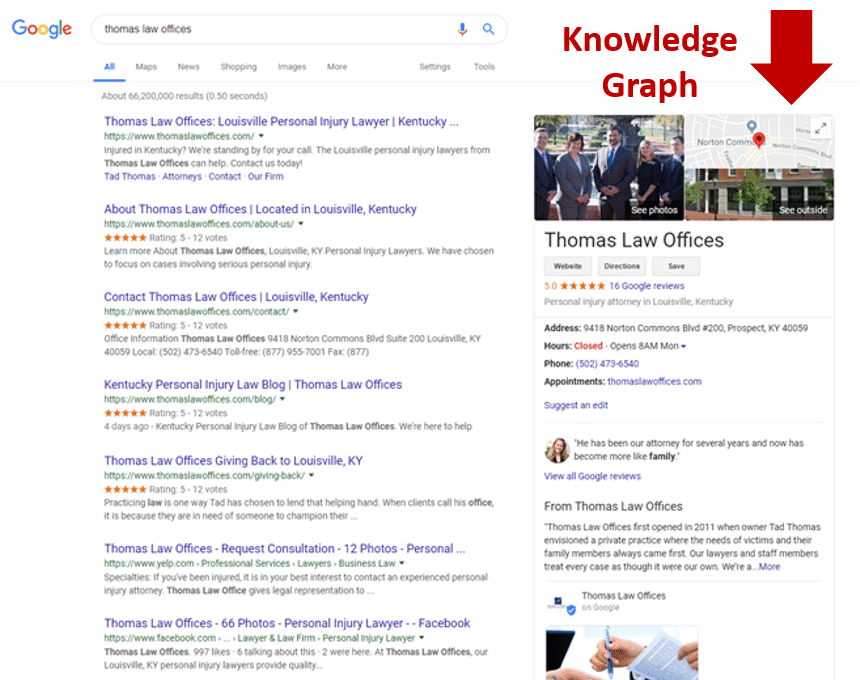 In a Google My Business listing a business can update hours, special promotions, post blogs with call to action buttons, set up customer text messaging, look at analytics for how people are finding them in search, and post photos and videos. All for free. It's also important to check this listing often because other people can suggest changes (i.e., address, phone, hours) and could submit wrong information which the business may be unaware of. That's right, a competitor could make changes to your business by submitting them to Google on the Knowledge Graph.
DISTANCE:
Distance is just like it sounds–how far is the search result from the location term used in a search? If a user doesn't specify a location in their search, Google will calculate distance based on what's known about their location. So this is a factor that neither a business nor a digital company can have much of an impact on for SEO.
PROMINENCE:
Prominence refers to how well-known a business is and based on information that Google has about a business from across the web (i.e., articles, and directories), total number of Google reviews, positive reviews, and website traffic to the business website. This is where a digital company like Vici can really make a difference for a business. Here is what is included in an SEO campaign.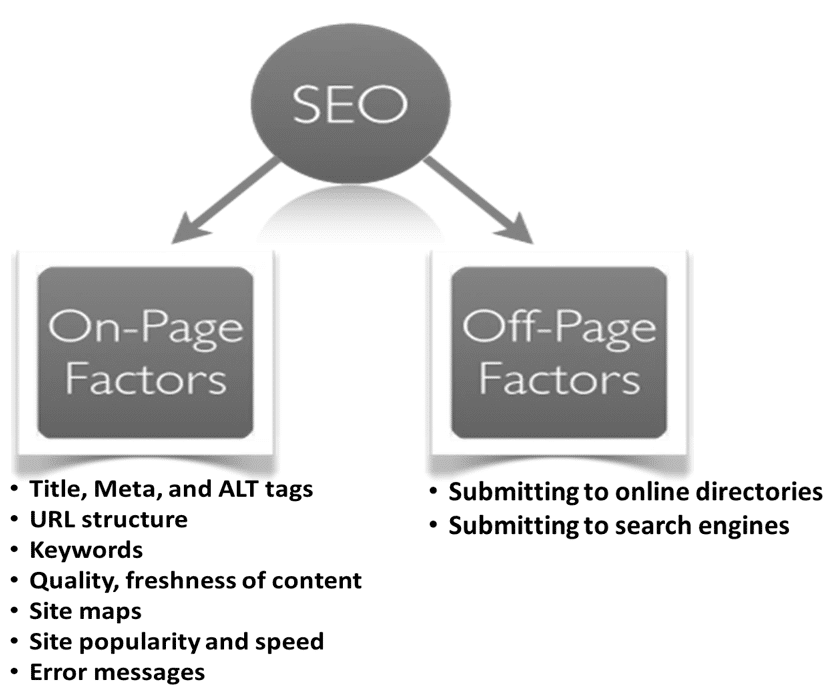 Title and Meta Tags – A title tag is HTML coding that specifies the title of a web page. Title tags are displayed on search engine results pages as the clickable headline of a given result. A meta tag is HTML coding that describes the contents of a web page and appears as a description below the title on a search result. These need to be written correctly and optimized.
URL Structure – Scrutinizing URL structure of a website means we make sure each webpage URL is SEO friendly meaning users and search engines should be able to understand what is on each page just by looking at the URL of that specific webpage.
Keywords – Optimizing a website's content to rank for important keywords.
Quality and Freshness of Content – Making sure that content is search engine friendly.
Site Maps – A site map is a hierarchical list of pages that provides instructions to search engines' crawl bots.
Site Popularity – This refers to how much traffic is coming to a website from people clicking on links to a business' website from another website. These are called inbound links and are important to establish credibility with Google. Also important is establishing outbound links which are links on a business' website to other credible websites.
Site Speed – Google will penalize slow loading websites, especially on mobile devices.
Error Messages – These are called "404 Errors" or "Page Not Found." These need to be fixed because the Google bot crawler may not be getting to your valid and important content. This can definitely have a negative impact on indexing and ranking over time.
Directory Submission – There are hundreds of online directories. These serve as an online phone book with information including NAP data (name, address, phone number) along with a website address and sometimes a map listing. Some of the most popular are Yelp, Yahoo, Angie's List, Better Business Bureau, Merchant Circle, CitySearch, Four Square, and Yellow Pages.
Search Engine Submission – Sure Google, Yahoo, and Bing will find a business' website, but manually submitting a website helps to ensure the website is being indexed properly by the search engines.
Voice Search Optimization – This has become a key component of SEO over the last few years with 71% of searchers saying they prefer it to typing out their search query.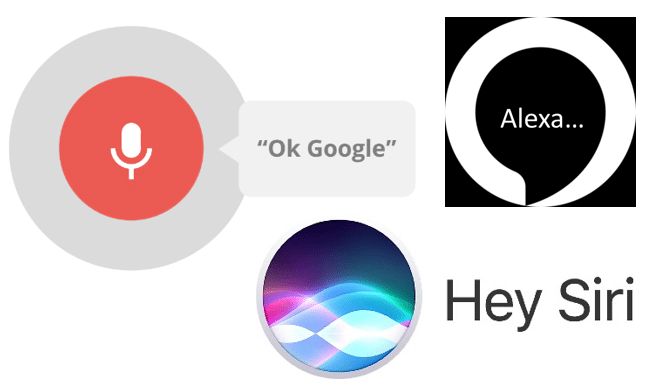 One of the top strategies for Voice Search optimization is getting to "Position Zero" aka the Featured Snippet on a Google search page. If a business is the featured snippet, this is the response that is read aloud by the voice assistant. This is called "position zero." A good SEO campaign will optimize for ways to get a business to achieve this position for certain keywords and phrases. For more information about optimizing for Voice Search and examples, read this previous blog post.
Online Reputation Management – This is another important aspect to SEO. Businesses knowing and responding to what is said about them online is critical. Our system is a dashboard that scrapes the internet every 24 hours for any mention or review of the business name and alerts that business. We also work with businesses to gather more positive reviews by creating an email notification to a business' past customers and placing a review widget on a business' website.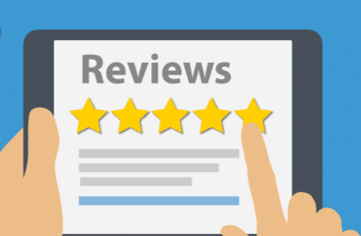 Online reviews are not only influencing consumers, they're also influencing search engine results. Search experts believe that reviews account for about 7-13% of the local organic ranking factors considered by Google.
As you can see there are things that a business can do for themselves when it comes to SEO and things that a digital provider can offer to take their SEO to the next level!