Why do digital and traditional media work well together?
Allison Gibson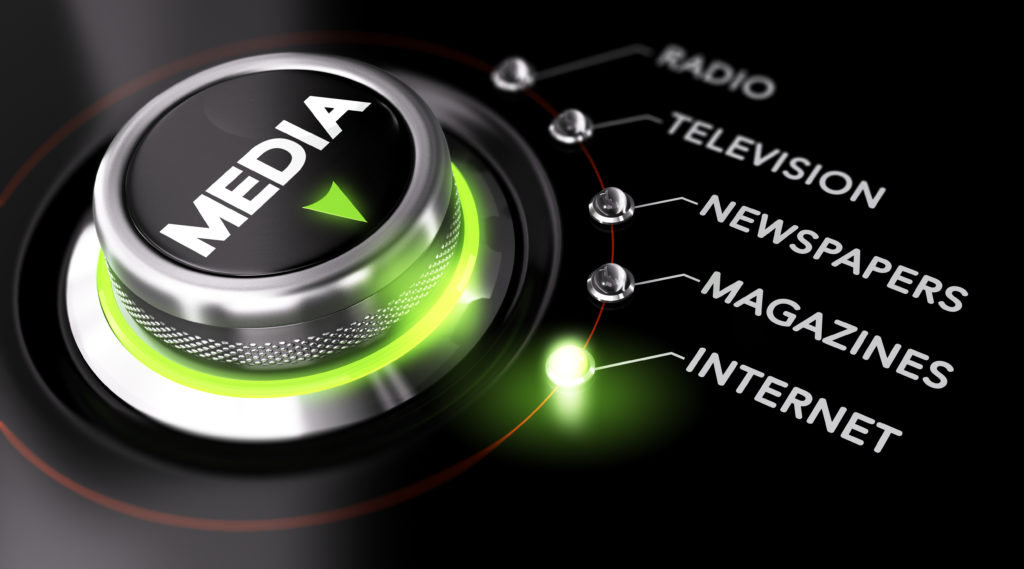 You have heard the phrase, opposites attract. Well the same holds true for your media mix. Traditional media like radio and television work hand in hand with digital. Digital marketing can include tactics like SEO, online display or native and social media across all online devices.
First, it is important to understand your audience and to realize there are many ways to reach them. Traditional marketing like radio and TV can be great for brand awareness as well as reach and frequency. Some may categorize traditional media as a more passive marketing approach, while digital is more active and can be extremely targeted. The combination of these strategies can really complement each other and work together to solve a client's marketing goals.
Consumers sit at various levels of a sales funnel and a great media mix can help close the loop on conversions and sales. Traditional media efforts can create the awareness of a need and digital can convert the need or want into action.
We also live in a busy and connected world. And consumers stay very connected in multiple ways. In 2016, it was reported that the average household has more than 7 connected devices. And it is forecasted that by 2021, there will be 13 networked or connected devices per person.
And the ability for consumers to adapt and receive messages from multiple places has almost become commonplace. One can be surfing the internet on his or her laptop, checking out a Facebook newsfeed on their phone, with the TV on a program and have Alexa streaming audio all at the same time.
According to a custom survey of Nielsen's Media Enthusiast Community, 45% of respondents watch TV while using digital devices very often or always.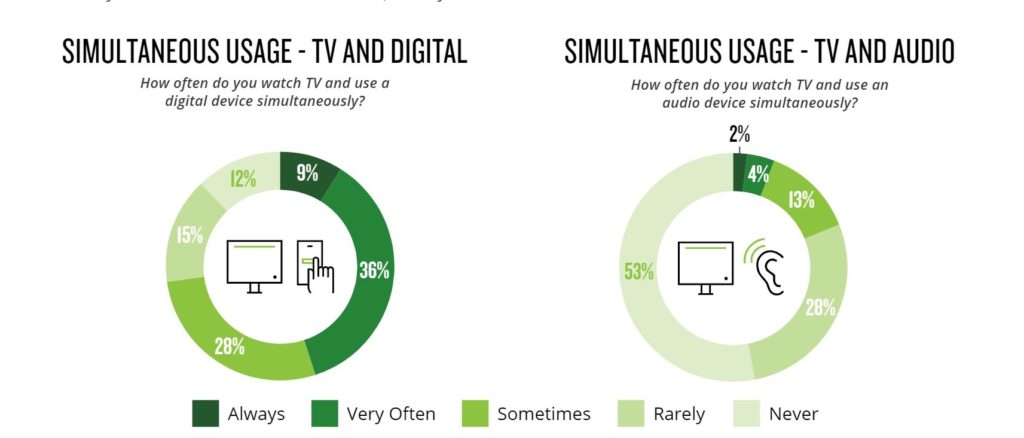 Digital devices are often used in tandem with TV and audio to augment users' overall experience. 71% of respondents said they have looked up information related to the TV content they were viewing, while 51% did the same for audio. There are also e-commerce opportunities as 35% of TV viewers and 25% of audio listeners have shopped for the products and services advertised on the main platform.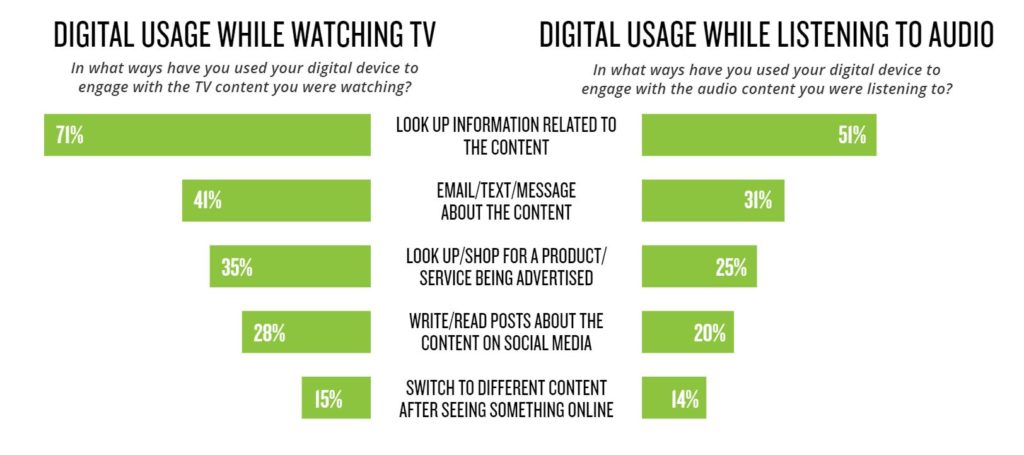 In that busy and connected world, comes a flood of activity and advertisements. So the importance of being relevant and targeted and where consumers are is a necessity. The best way to reach prospective customers is to target them wherever they are – on any device!