What Digital Advertising Products Should Casinos Use?
Greg Swiszcz
With 465 commercial casinos throughout the United States, according to Statista , there's bound to be one near you, and maybe in your market. As we've seen for years, Casinos market heavily. It's not about whether or not they have marketing dollars, but how can you secure your share of those dollars digitally? What products are good for them?
There are a lot of opportunities, digitally, for casinos. But, these opportunities will depend on the type of individual that the casino is trying to target.
Based on a study put out by the Las Vegas Convention and Visitor's Bureau (about the overview of Las Vegas), there are 4 different types of individuals that they target.
The Gamer
The Entertainment Seeker
The Vacationer
The Business Executive
Below, we'll break out each type of persona and provide some great digital advertising products to use to reach them.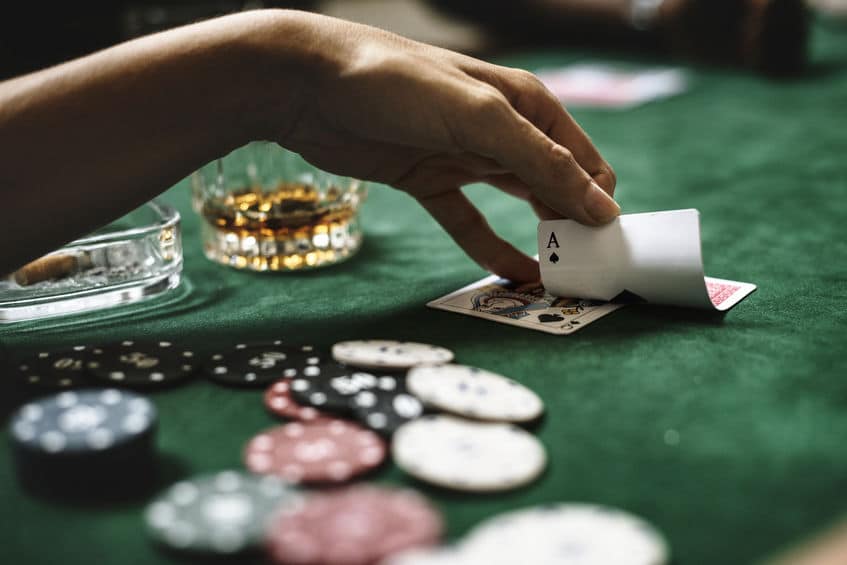 The Gamer, or Casino Guest – defined by this study as "visitors that paid a casino room rate." This population makes up about 17% of guests. These are the people that gamble. They are there to spend money, typically a couple times per year, and can spend up to 5 hours or more per trip gambling.
One product that can be used to target this customer is Native Ads. Native ads are ads that don't really look like ads. They look like they belong within the app or website where they are found. Native ads are popular and effective because they "mingle well with content." These ads are viewed 53% more frequently than display ads, providing a higher CTR.
For the Gamer, here are some popular Native targeting categories that we offer:
Gambled in Atlantic City Casino in the last 12 months
Gambled in Indian Casino in the last 12 months
Gambled in Las Vegas Casino in the last 12 months
Mobile apps>casino games
Interest in casino gambling
High affinity gambling & casinos
Casino gambling enthusiasts
Casino gamblers>tournaments
Casino gamblers>slots
Casino gamblers>table games
Casinos and other gambling
Interests in casinos & betting games
Casinos>frequent
Casinos>recent
Online betting & gambling
Sports betting
Poker
Online poker
Gambling
Blackjack
Craps
Slots
Horse Racing
Football gambling
As you can see, whether Casinos are looking to promote general gaming, black jack tournaments, poker tournaments or slots, there are ways to hone in on the specific games that people play when they visit a casino.
Next up is the Entertainment Seeker. According to the study, this group is defined as "those who came on a hotel/transportation or hotel/amenities package deal, or as part of a tour or travel group." A lot of these people are coming for the first time, or simply just visiting. These are the people that are shopping, checking out shows, and sightseeing.
For the Entertainment Seeker, we recommend Video Pre-Roll. These ads are the short videos (typically either 15-seconds or 30-seconds) that play prior to video content you want to watch online. Should you be including video in your advertising? The answer is yes! 80% of internet users can remember a video they saw online in the last 30 days.
Imagine giving prospective visitors a "sneak peek" of the latest comedian, artist or attraction that is going on at the casino? Imagine taking their already existing TV commercial and using it online?
For Video-Pre-roll, here are some categories you could use to target the Entertainment Seekers: (note: these could also be used for Native or Display ads as well)
Attended concert in last 12 months – rap
Attended concert in last 12 months – country
Attended concert in last 12 months Attended concert in last 12 months – Rock/pop
Concerts & music festivals
Live music fans
Live event attendees
Live comedy
Interest in dance clubs, bars, nightlife
Remember, the entertainment seeker is interested in concerts, events, restaurants, clubs, and having fun. They want to have a good time beyond the gaming floor. You want to get them into the casino, lure them in with great entertainment content and measure conversion with ticket sales for events and bookings.
Coming in third (in no particular order) is the Vacationer. Defined by the Las Vegas study as "a composite group of visitors, making up 62% of visitors." These are the people that don't fit into one of the other two categories. The vacationer is looking to have a great time and is looking for the right mix of entertainment, gaming, fun, food, attractions, and things to do. Measure this group with hotel bookings, package vacation sales and the like.
For the Vacationer, we recommend using Facebook and Instagram advertising. This gives the casino the opportunity to highlight many different attractions throughout what's called a carousel ad. Carousel ads give you the opportunity to have up to 10 different images/videos within one ad unit. Each image could promote a different show or experience, with each image linking to that page of their website. Selling tickets? You can choose the "buy now" button that Facebook offers. Have a great sightseeing tour or excursion? You can choose the "learn more" button that Facebook offers.
Here are some of the targeting options that Facebook and Instagram offer to target the vacationer:
Hotels
Casino Games
Entertainment
Foodie
Travel + Leisure (interest)
Air Travel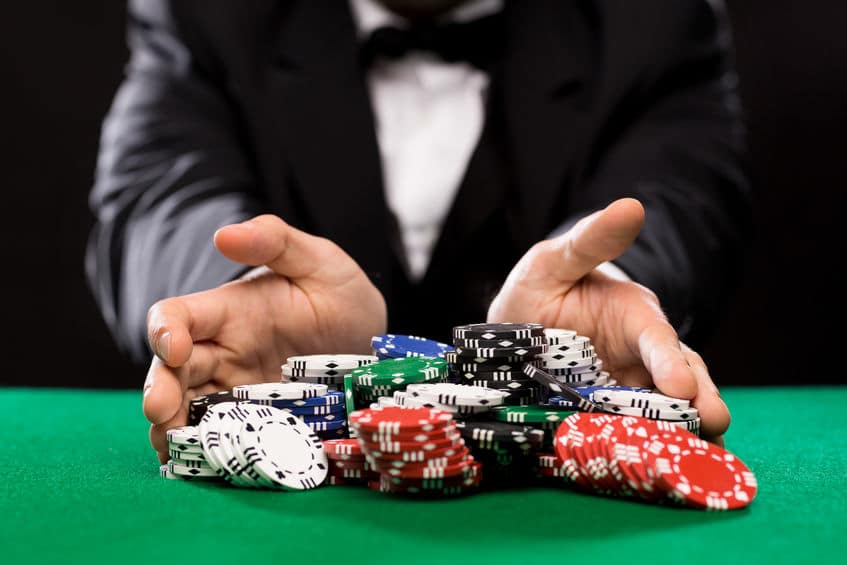 Lastly, we have the Business Executive, defined by the study as those who attended or worked at a convention, trade show, or corporate meeting. The business executive is interested in your showrooms and conference space. They want to host business events for their clients in a venue that combines great business event planning, exciting nightlife and a variety of entertainment to impress their guests. You can measure conversion for this groups by requests for quotes, and conference bookings.
For this group, your standard display ad would work great. These ads have the ability to target specific audiences, rather than only specific sites, by leveraging the data collected by our data collection partners. And, there are many ways to target with Display Ads, including Behavioral, Artificial Intelligence, Keyword Targeting and Retargeting.
When it comes to targeting the Business Executive, here are some display targeting categories to consider:
Corporate events
Event planning
Events & conferences
Event and trade show planners
Considering casinos can spend a healthy budget, up to 80% of their budget online, it's time for you to get your share. These aren't all of the products that can be used, but it is a great starting point.