What are the Newest Features of a Pay-Per-Click Ad?
Greg Swiszcz
There are many names for Pay-Per-Click (PPC) Ads you may have heard; Google Ads, AdWords, and even SEM (Search Engine Marketing). They all mean the same thing.  When it comes down to it, Pay-Per-Click ads are text ads shown on the Google search engine results page when a user searches keywords related to your business.  This can happen across any device including a smart phone, tablet, desktop, laptop, and even gaming devices where the user can browse the internet.
With PPC ads, your text ads are shown and only paid for when someone clicks on it.  You do not pay based on impressions as you do with most other digital products, like Keyword Targeting.  These text ads could be positioned in one of the top four or bottom three positions on the search engine result page.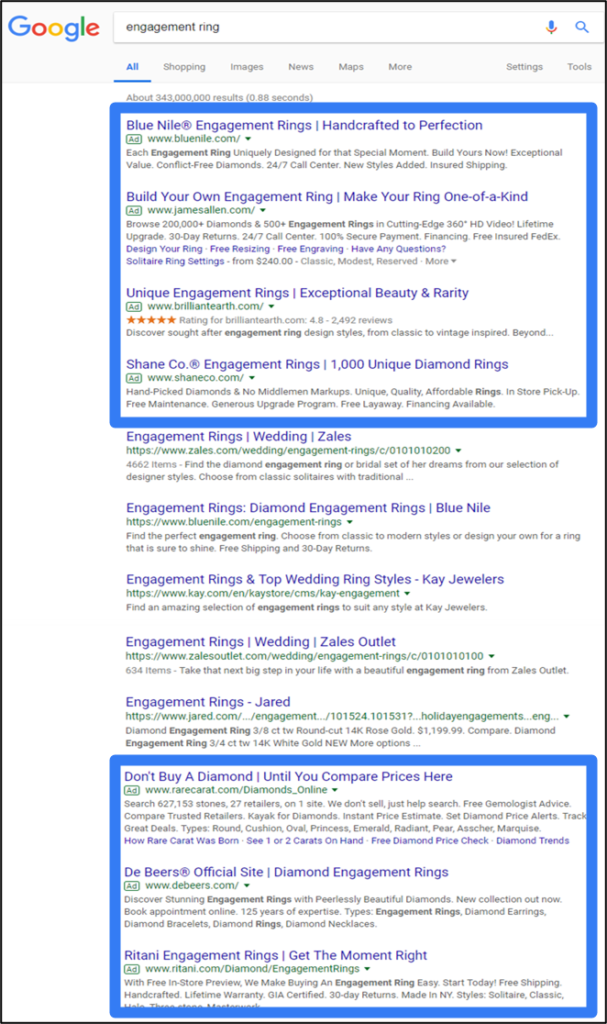 Why do some of the PPC Ads show up at the bottom?  Top placement of PPC ads can't be guaranteed.  Google determines ad placement through their "Ad Rank" algorithm.  The algorithm is complex, but includes elements like:
Your bid versus competitor's bids
Your Quality Score which is Google's Assessment of the quality of your ads and landing page:

Expected click-through-rate

The context of the person's search
The expected impact from your Ad Extensions (the contents of your ad)
Before we take a look at the ads themselves, what types of businesses utilize Pay-Per-Click Ads?
Typically, we see businesses that have emergency services or things users could need last minute.  Here are a few examples:
Urgent care centers – if something happens to someone and they get injured, they probably won't be asking for referrals on social media.  They are probably more likely to go to Google, type in Urgent Care and see what pops up.
Plumbing – if my sink were to start leaking, my wife would not allow me to fix it or call around to find the best rate.  She would go to Google, type in emergency plumber and see who she could find.
HVAC – we all know summer is upon us.  If our Air Conditioning stops working while it's over 100 degrees, we know we are going to call anyone and everyone we can find when we type in AC Repair now.
Let's take a look at the elements of a PPC Ad:

In addition, you also have the ability to have Ad Extensions as part of your PPC campaign.  We recommend selecting two extensions for an ad campaign, which can include:
Call Extension.  Call extensions run during the days/times your business is open.  Unfortunately, Google does not allow a phone number in the main ad text (which is why these are so great!).  The call extensions display a phone number and icon that are clickable and will open the user's phone dialer.  Other elements, besides the phone number, when clicked, will direct people to your website.  Keep in mind that the phone number you use must be the same phone number on your business website in order to pass Google auditing.  With these ads, you'll pay when a user clicks anywhere in the ad.  These extensions are great for when a business is trying to generate phone calls.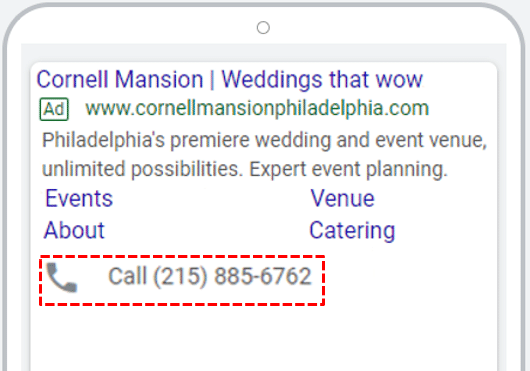 Location extensions.  This extension displays your business address and when a user clicks on it, the mapping function on their phone will open.  These location extensions also can appear in Google Map ads.  All other elements of this ad, when clicked, will bring the user to your website.  Keep in mind that in order to use the location extension, you must have a Google My Business Account. And again, when the user clicks anywhere on your ad, that is when you get charged.  These extensions are great for when you are trying to drive in-store traffic into a physical location.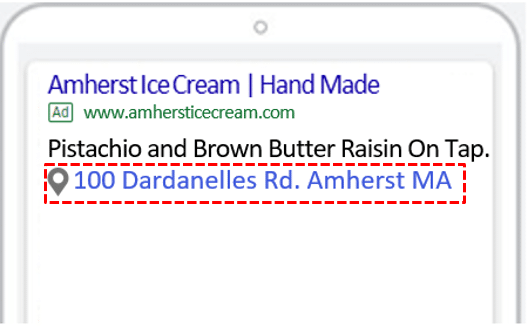 Lead Form Extension.  The Lead Form Extension displays a call to action that when clicked, will open up a short lead form.  The user then fills out the form and submits it.  This form can ask for name, email, phone and zip code.  There are also select call to action buttons available to use.  The other elements in the ad, when clicked would go to your website and you're charged when the user clicks anywhere on your ad.  These ads are great for when you are trying to collect data and leads for your company to follow up on.  These are newer ads (replacing the old "Message Extension") but keep in mind if you have a medical practice you are not permitted to run this ad extension.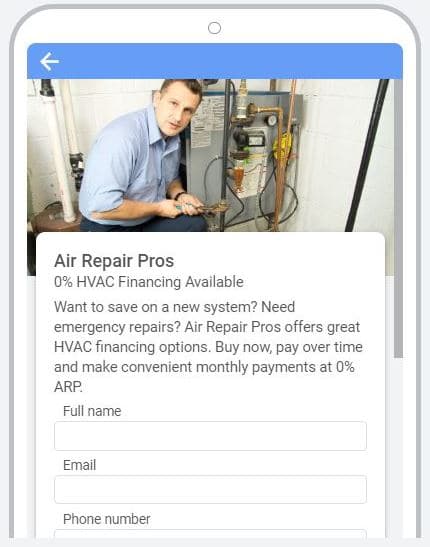 App Extension.  This extension is great for those businesses that are trying to increase the number of downloadable apps you have from an app store.  The app extensions display an option to take the user to their app store to download your app on their device.  The other elements of the ad, when clicked, will take the user to your website.  No matter where someone clicks on the ad, you'll be charged.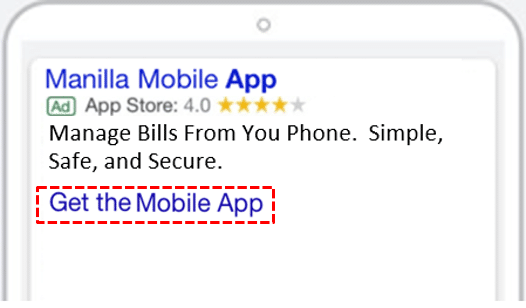 Google also offers what's called a Call Only Ad.
These ads should be used if you only want phone calls and not visits to your website.  The ads display a phone number in the headline that is clickable and will open the user's phone dialer.  As a business, you only pay when a user clicks to call you.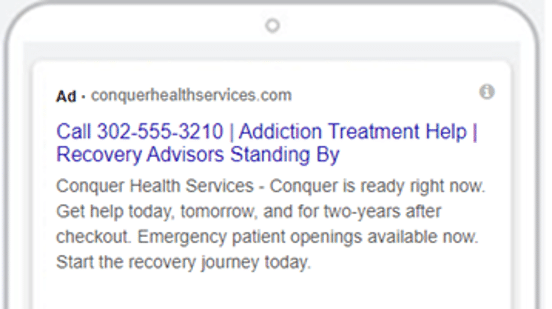 As you can see there are a lot of elements to a Pay-Per-Click ad. Most people either aren't aware how in depth they can be, or some people just don't know how to buy them at all.   If you happen to be one of the businesses that decides to run a Pay-Per-Click campaign, whether on your own, or with our help, here's a BIG piece of advice…  DO NOT search for your own PPC ads.  So many times, people want to see their ads, but this actually hurts your campaign.  Repeatedly searching for your ad and not clicking on it when you see it will hurt your quality score.  In addition, you may get your IP address blocked.