Selling During a Difficult Time
Allison Gibson
Times are tough. We get it. It has affected every person, every business and every business owner in a multitude of ways. It is important to remember it is an emotional time, but it also can be a time that as a seller and marketer you can still rise to the top. First and foremost, take off your seller hat of pushing products. People and businesses need guidance and empathy. Being a business advisor and marketer for your clients and prospects is the role we must play. They need you and your guidance more than ever.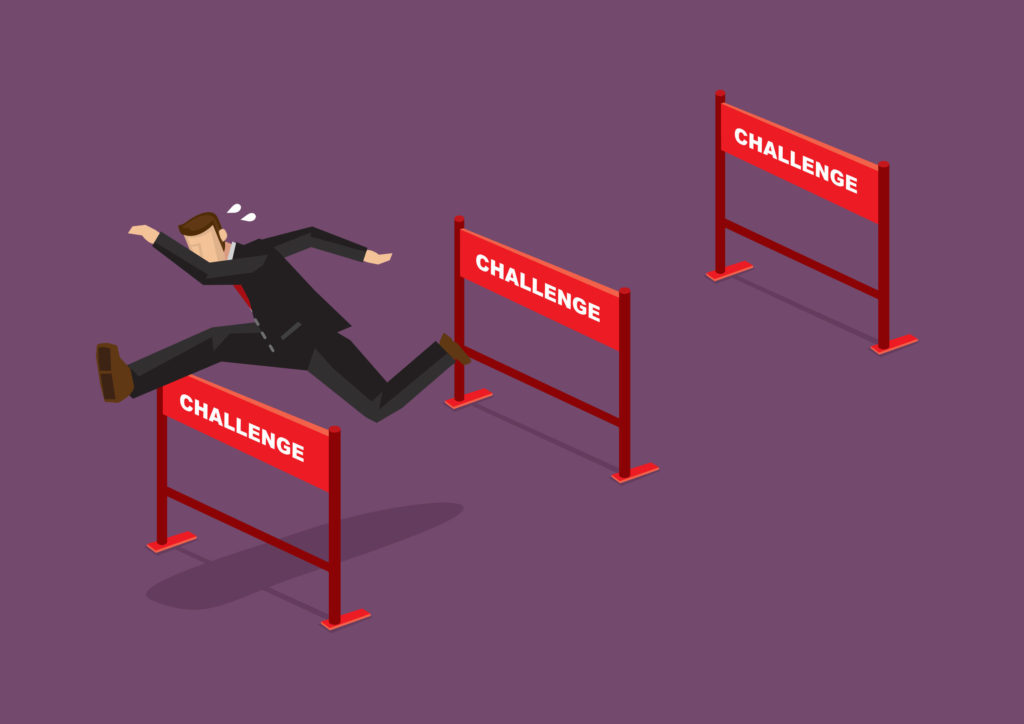 Here are some tactics to assist in being the champion during
this difficult time.                                                                                            
Protect Your Relationships
You have invested time and energy in developing great client relationships and it is important during this time to thank them and to check in with them, even if they are not currently advertising. First, start a list of clients to check in on each week.
Ask them questions:
How has your business been affected? How are sales? Staff Concerns? Services you cannot offer now? Services you can? What changes have you made to your business model? Have you had to close doors? What communications have done during this time?
It is important during this time to be a good listener and offer any advice that can help them. It could be as simple as ideas to get the word out on how they have had to change business or offering to share updates about their business on your own personal Facebook page.
A few tips you can share with your clients are making sure their online resources are up to date.
Website
Is their website up to date with their specific COVID-19 message and how they are responding during this time?
Are the hours of operation correct and contact information?
Are their services up to date during this time?
Social Media
It is important to make sure all social media platforms that your clients are using are up to date.
On Facebook, in the "About" section, update any necessary info like new hours of operation, business details, contact information and more.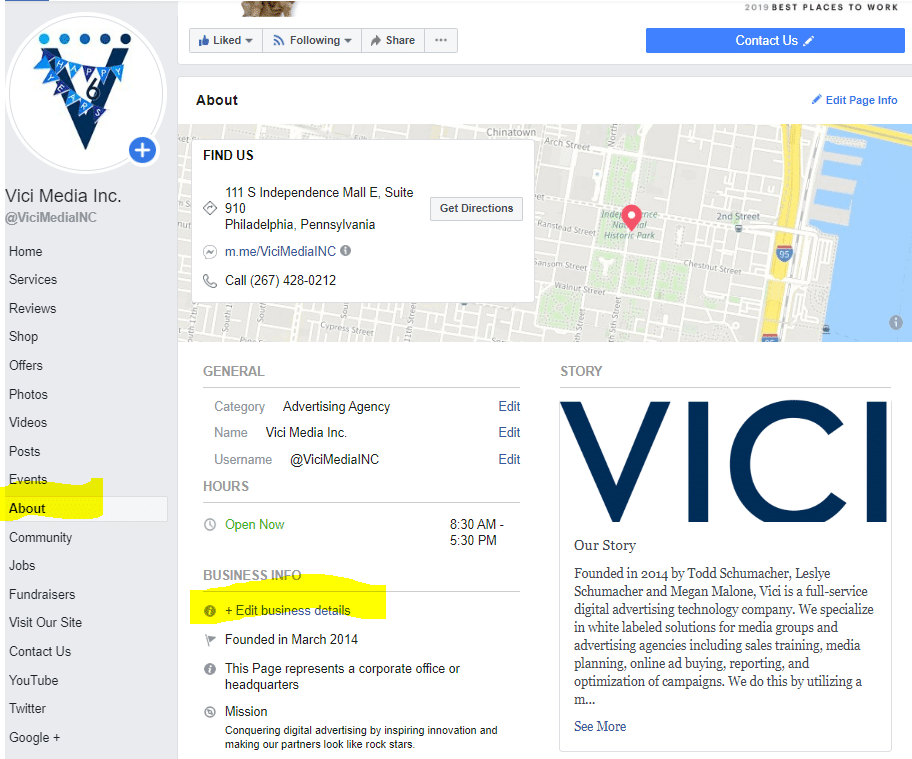 On Instagram on the Edit Profile tab update any contact information that has changed during this time.
Your client may not have the resources to advertise on social media at this time, but that should not prevent them from posting organically. Facebook algorithms do put precedence on paid posts, however, during the current climate, they should post because it is free.
A few best practices to follow on social media posts are:
Keep the message brief
If your message is date specific, include those details
Use a variety of posts (images and/or video in a news feed post and post to your story.
Facebook & Instagram have a comprehensive help section so if you want more info on posting to these platforms, you can visit the help section here:
https://www.facebook.com/help/?helpref=hc_global_nav
https://help.instagram.com/442418472487929
Google My Business
Making sure a business' Google My Business Profile is up to date on Google is key, even outside of COVID-19. This information feeds directly into Google search results and the Knowledge Graph in search returns when someone Googles the name of the business. (see below)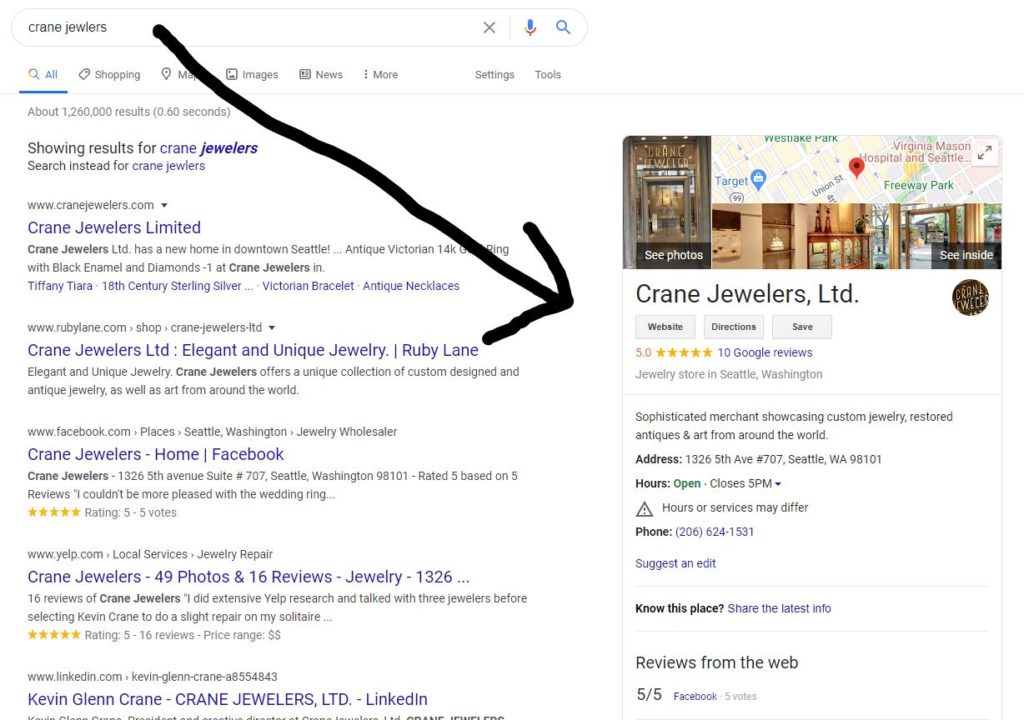 If your client has not already claimed their business on Google, they first need to do this by going to:
https://www.google.com/business/
It walks them through step by step on how to do so, or you can offer to do it for them. If they already have their business set up on Google My Business then they should go in and update any necessary info.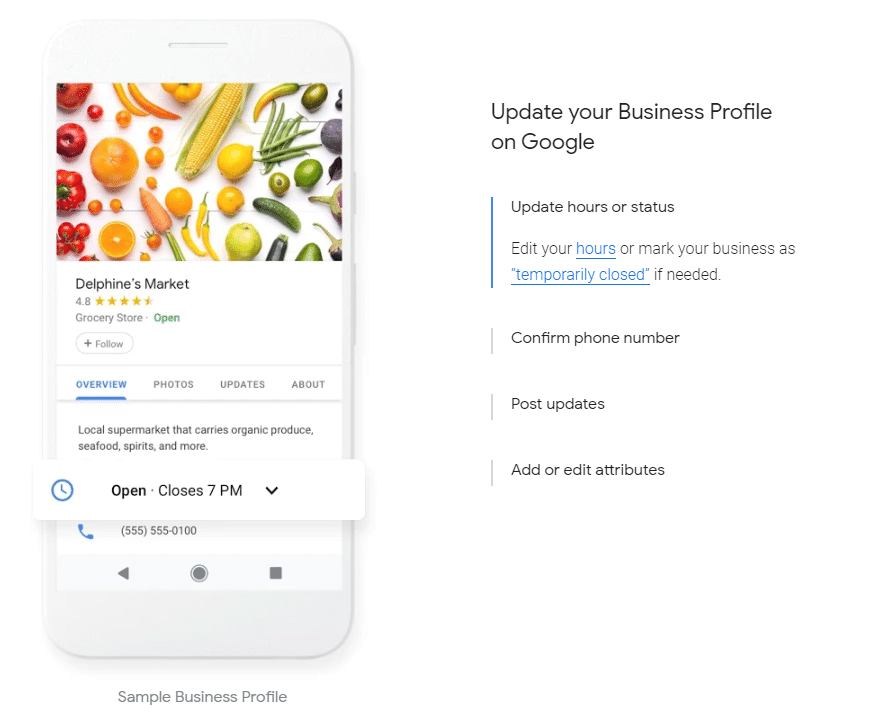 Google has set up a few new tools and post types during this time, such as listing that a business is "temporarily closed" or any special COVID-19 announcements.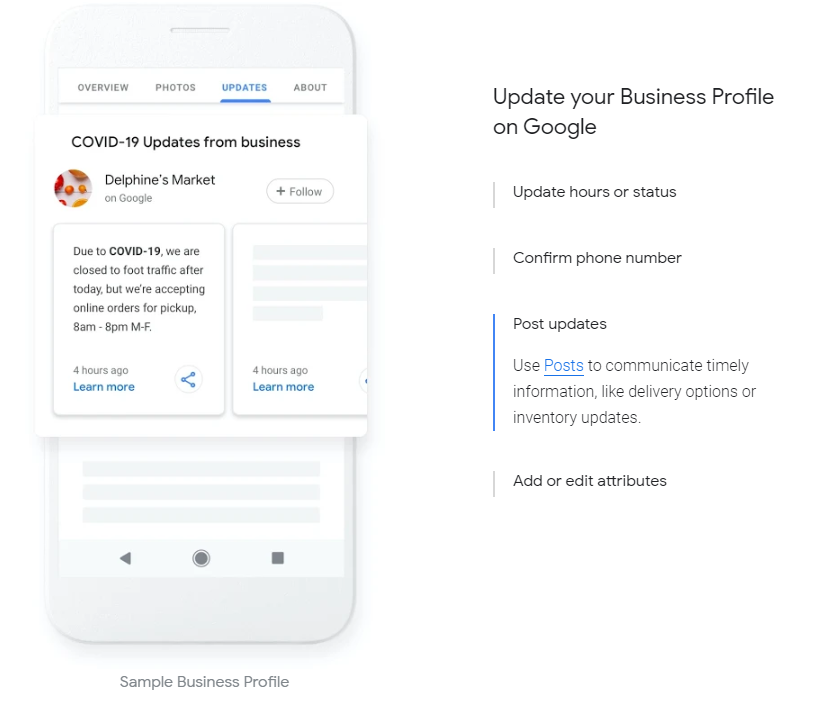 Be Creative
Now is the time to tap into your creative skills and ideas and put them to work. If you have a client that has had to adapt their business because of COVID-19, offer to have a brainstorming session on the best way to get the word out?
In these sessions ask these questions?
Who is our audience?
How can we connect with them?
What would make them buy?
What would make me buy?
What is the wackiest way to share this message?
What is the smartest way to share this message?
How can we keep the message simple?
How can we make the message creative?
One of the best advertisements I saw recently was touting "wing delivery" from Buffalo Wild Wings on social media. The message was simple, to the point, caught my attention and made me chuckle. They made the best of the current situation and had me instantly thinking about wings. Did I order them? Heck yeah, I did.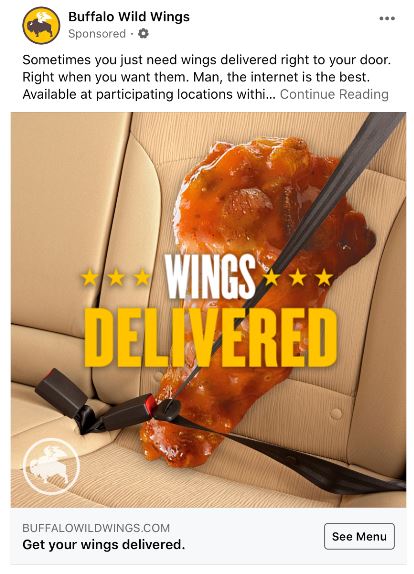 Know where to prospect
Many businesses are closed, but there are many businesses that are still advertising and needing an effective way to get the word out. This is a great time to diversify your client base.
Some Businesses that we still seeing spending digital dollars are
CBD/Hemp/Cannabis and E-Cigarettes
Many of these businesses have diversified their services and are offering home delivery. It is also a misconception with these businesses they cannot advertise digitally. Facebook and Google do not allow it, but many other digital solutions do like digital display, native and online audio.
Medical
In the shift of telemedicine, many practices need to let their patients know and share their new processes and services.
Legal
Attorneys are still busy despite COVID-19, from family law, personal injury, contract and business attorneys.
Education
Education nationwide has been turned upside down and shifting to online learning and certifications as well as schools, colleges and universities still needing to promote Summer & Fall enrollment.
Home Improvements
With massive amounts of time at home, home improvement projects are at an all-time high. Now is the time to upgrade windows, air units, deck projects, roofs gutters, landscaping and more.
Automotive
Much like home improvements, we are still needing to service and repair our automobiles or even upgrade.
Recruitment
Many businesses have had to alter their positions and need a whole new workforce. With so many people online, digital is the best way to promote these positions.
Financial
Financial institutions are updating their offerings to best support personal and business needs. It is also a great time to refinance or get a home equity line of credit.
Other business verticals that we see advertising during this time are pet supplies and animal care, political, real estate, tax preparers, mortuaries and funeral planning and all eCommerce businesses.
Shift Your Sales Process
Your previous sales process probably included cold calling, meeting in person and followed by more in-person meetings. With social distancing, you need to shift your sales process.
Always do research on your prospect.

How many locations do they have?
What are the current services they are offering?
Are they currently advertising?
What conversions can we track on their website?


Develop a Valid Business Reason

What solutions (digital strategy) do you have to offer that will solve their marketing goals and challenges


Secure a virtual call/meeting

Secure appointment time on your digital calendar (outlook) and send an appointment
Use tools like Free Conference Calling or Join.me to present your ideas and recommendations and how you are here to help.


Mail thank-you notes

Our email boxes are full of messages during this time and a handwritten note can go a long way. Plus, it shows a personal touch that email does not.
Don't give up!
It is a tough time for everyone. Start the day with a few planned milestones:
Making  x amount of calls each day
Make a list of 5 prospect and 5 valid business reasons for how you can help them
Research on 5 local businesses
Read one blog on the current climate
Remember a "No" at this time is to be expected. Be patient. Offer empathy and guidance and how you can help. And remember, we will get through this.