Don't Make the Same Digital Marketing Mistakes in 2015
Megan Malone
At only 2 weeks into the new year, there have been plenty of new tips created on how to make 2015 your most successful year yet.  But reading lists on top of lists about what your business should be doing but isn't doing yet can be intimidating and overwhelming.  It takes time for you and your consumers to adapt to new marketing strategies.  Instead of trying to revamp your entire marketing plan in the first 2 weeks of a year, it's easier to focus on the much smaller list of changes not to make or add to your marketing strategies.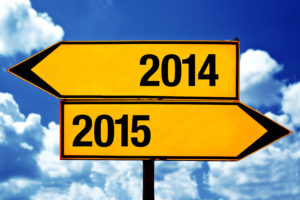 According to hubspot.com, here are the marking trends that did not make the cut for 2015.
Don't fixate on real-time marketing- There is a difference between timeliness and just being hasty.  Trying to beat every other brand and product to be the first one to post something on your site or on your social media typically ends in an awkward and insensitive disaster.  Instead, focus on taking the time to deliver real-time personalized and dynamic experiences for your website visitors.  Do not blog or post on social media only for the sake of going viral or getting retweets, take the time to serve your audience content that is thought out and tailored to their needs at the right time.
People will not discover your content just because you think its great- At the rapid pace that all businesses and websites can produce content, that's just wishful thinking.  According to the Content Marketing Institute, 70% of B2B and B2C brands have increased the amount of content they create over the past 12 months.  Although quantity over quality is not the point, the focus is to create genuinely good content and take the extra time and money to promote it.  Blogging, SEO and building an email list are effective ways to spread content that you and your consumers will think is great.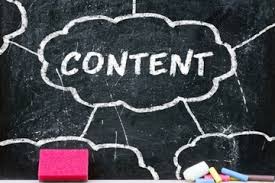 Be selective about your social networks- According to iab.net, the average B2B marketer promotes their content on six social platforms.  That's about three too many platforms to maintain and produce original content for.  Your audience may use a lot of social media, but chances are they only regularly use a select few.  There is an even higher chance that they only use one or two social media sites to browse, share and post about their consumer needs and wants.  It is important as a business to have your social media habits reflect those of your consumer.  It can be as easy as weaning away from your social media platform that engages the smallest audience or resisting the urge to stay "current" and join a newest social media trend that will last for a month.
Optimize Conversion Paths for Mobile- There's been a slight trend in many of Vici's blog posts lately…Mobile!  That is because the trend blew up in 2014 and is expected to gain even more success in 2015 for the B2B and B2C marketers who use it correctly.  Optimizing for mobile correctly involves having image files that won't slow load time, having thumb-friendly buttons, creating contact forms that are easy to fill out, and most of all, minimize pinching, scrolling and zooming!  Mobile websites do not need to have each and every detail that a desktop site does or else the many steps and paths are difficult to navigate.  So before you optimize, look closely at your customer's needs and create a mobile site that puts those needs front and center.
2015, the year of "out with the old and in with the new," although in the digital world, there are always new and developing marketing trends to keep up with!  Make the beginning of the year a time to look at your marketing strategies, your audience trends and your business needs then watch your company and your consumers reap the benefits.