Credit Union and Banks Turn to Digital to Reel in New Customers
Megan Malone
Banks and credit unions are businesses that have served their customers' financial services and needs for centuries.  As many traditional industries are still learning to adapt to new technology, financial services are leading the change in the digital evolution as they attempt to keep up with our new fast-paced lifestyles.
There is no disputing that technology has had an incredible impact on the financial services sector.  Many banks now provide their customers with on-the-go service that goes beyond visiting a branch location.  Whether it's searching for an ATM remotely, depositing a check on a phone app, or paying a credit card bill with just a tap of a finger, banks have countless innovative ways to meet their customer's needs when it comes to money, security and privacy.
For many banks and credit unions, this digital strategy has crossed-over to diversify their overall marketing budgets.  You can see the latest trend report below.  Digital ad spending in the financial service industry is expected to reach more than 11 billion dollars in the next 5 years: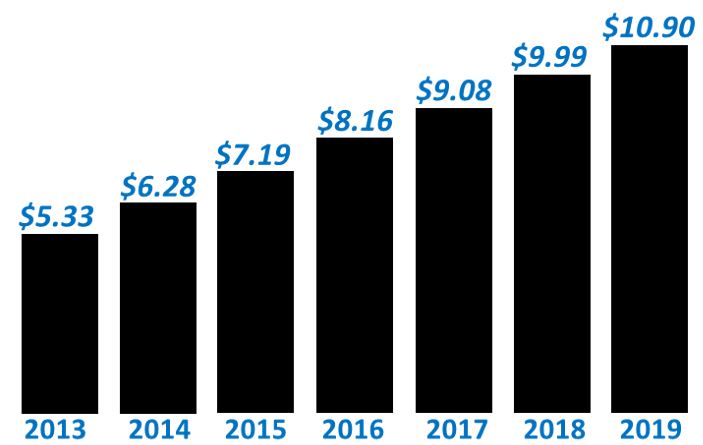 eMarketer also reported that banks and credit unions are spending 62% of their ad dollars towards "direct response marketing" or ads that drive a specific call-to-action, while the remaining 38% is going toward branding.
So what does digital advertising do for banks and credit unions?
Digital advertising captures potential customers who not only open bank accounts, but are also doing research online to learn more about buying a car, home refinancing, and home loans.  So much so, that Credit Union Times recommends that since consumers, mainly millennials, are increasing their use of digital channels for banking transactions, credit unions and banks should invest at least one third of their marketing budget in digital.