So You Have a Bad Online Review, What Now?
Megan Malone
Online reputation management consists of monitoring, improving and maintain the publicly available online information about your business.
As the internet becomes more mobile, on-the-go and fast-paced, it becomes much easier for your customers to research the good and the bad about your company.  Not only is it easier for customers to find reviews about your company, it is also extremely convenient for them to publish reviews, tips and experiences they have shared with your business.
81% of consumers will search for a business online before entering a store.
Customers are likely to spend 31% more on companies with excellent reviews.
So what do you want your online reputation to say about your company?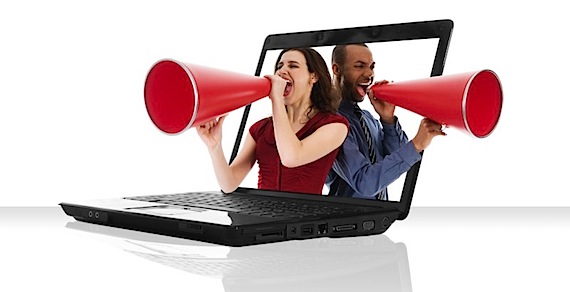 Reputation management can be extremely helpful and increase profit among businesses who work to maintain their listings and reviews.  However, no matter how hard you try, the day will come when you receive a negative review, it is inevitable.  Don't hide under your desk wondering where you went wrong just yet- remember that proactively handling a negative review cannot only negate it, but transform a negative review into a positive one.
80% of consumers have changed their mind on a purchase decision due to a bad online review.
Bad reviews cannot be ignored, it is crucial that your business accepts the responsibility to respond. Why? Because of businesses who do respond to negative reviews, 33% of users will delete their negative reviews, and 33% of users changed the review in to a positive one.
Finding a way to effectively respond to a review can be tricky, as most companies will type out a response and send an email-like message to the customer.  Here are some major Do's and Don'ts when it comes to handling a negative online review:
DO remain calm.  If you want to refute someone's negative review, you may need to wait until you are cool and level-headed to respond.
DO create a thought-out well-worded response, take your time to make sure the response is effective.
DO remember that most customers will not write off a business based off a negative review, but they will write off a business based on how they handle the negativity.
DO highlight your business's strengths in the response while acknowledging a mistake if it was made.
DON'T make promises you can't keep, like promising to change company policy.
DON'T be defensive even if the customer is misguided or incorrect.
DON'T offer too much public incentive.  Offering a free meal to any customer who had a bad experience at your restaurant?  That's an invitation to receive an onslaught of bad reviews just for a free entree.
Most importantly, DON'T forget that a bad review isn't the end of the world.  Online reputation management allows businesses to accept responsibility for their faults, but it also allows a win-win for the customer and the business when maintained correctly.