Location-Targeted Mobile Ad Spend Is Exploding
Dana
So what are location-targeted mobile ads?
At Vici, we do location based mobile targeting with our Mobile Conquesting product.  Mobile Conquesting is targeting people on their mobile devices using a combination of geo-fencing (where someone is at that moment) combined with demographic and behavioral targeting to reach specific consumers.
In the spring update to its U.S. Local Advertising Forecast 2016, BIA/Kelsey projects location-targeted mobile ad spending to grow from $9.8 billion in 2015 to $29.5 billion in 2020, a 24.6% compound annual growth rate.
Who does this type of product make sense for?  Just about any business with a physical location: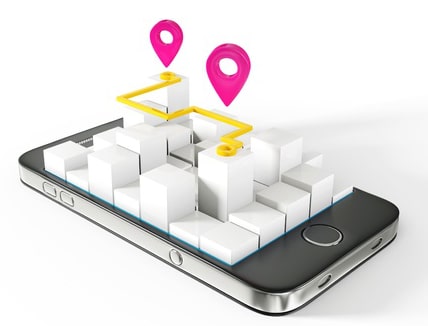 • Retail Stores
• Automotive Dealers
• Restaurants
• Financial Services/Insurance
• Travel/Tourism
• Healthcare (hospitals, clinics, doctors' offices)
• Attorneys
• Colleges and Universities
• Gas and Convenience Stores
• Clients who want to target around a convention or event
How does it work?
Mobile ads are placed across over 15,000 premium mobile apps and mobile websites all within your desired geo-fenced areas. We offer dynamically updated ads that show the user the distance they are from your location (or your closest location if you have multiple locations). We can do geo-conquesting down to .1 mile (500 feet) around your competitors' locations, so that you can target their customers. We offer "expandable" mobile banner ad formats and in addition to geo-fencing, we can add layers of targeting categories matched to your customer profile.
Why is this so important and such a "hot topic" right now?
"Several market factors are currently bearing down on the mobile ad marketplace—from Google's moves to adapt to an app-based world, to the media consumption habits of millennials," said Michael Boland, Chief Analyst and VP, Content, BIA/Kelsey. "These and other influences will require advertisers, publishers, agencies and ad tech players to rapidly innovate."
Local businesses will absolutely want to have access to this type of digital adverting.  Using location based advertising allows local businesses to send highly personalized and very targeted messages to people in real time based on where they are. It allows businesses to speak to people in a way that is relevant to where they are and enables potential consumers to view relevant deals in the moment they are looking for them, and likely ready to purchase. It's a win, win.