Facebook Changes the Rules for the Advertising of Addiction Treatment Centers
Megan Malone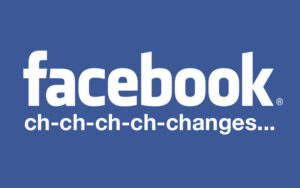 On Thursday, August 9, 2018, Facebook made a move to increase transparency of where ads are coming from, cracking down in the medical category of addiction treatment centers.  This comes after the announcement earlier this year that all digital media buyers managing political campaigns go through an authorization process providing a US driver's license or US passport, a US-based residential mailing address, and the last 4 digits of their Social Security number.  However, this move puts the authorization responsibility on the facility themselves, rather than the person buying the campaign.  There is also costs associated with validation, starting at $995 per facility.
Facebook has partnered with LegitScript, a third-party medical certification service, and requires drug and alcohol addiction treatment centers seeking to advertise on Facebook (within the United States) to go through a two step validation.  John Horton, President and CEO of LegitScript, said the partnership is an important step in curbing predatory practices. "By requiring addiction treatment providers to be vetted before they can advertise, Facebook will make a significant impact on curtailing the reach of fraudulent drug and alcohol treatment centers that exist to exploit patients' recovery efforts and insurance billing opportunities," Horton said. "It's encouraging to see leading platforms such as Facebook take this issue seriously and act to protect patient safety."
The two step-process to get your addiction treatment center validated is:
Step 1: Submit an Application for each facility through LegitScript's online form
Step 2: Complete Facebook's Addition Treatment Centers online onboarding request form
Once both steps are completed, the advertiser can then market across the Facebook and Instagram platform.
This announcement follows the pattern of Facebook advertising crackdowns this year, including: