Digital Advertising for Mobile: Game On
Megan Malone
Angry Birds, Candy Crush, Trivia Crack, Bookworm, Gym Streak.  At any given time, there are millions of smartphone users with their noses glued to their screen using gaming apps or lifestyle apps like these.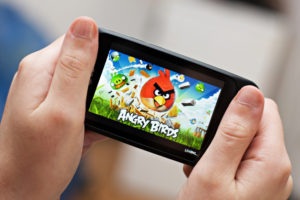 Smartphone users are so attached to these apps that the US mobile gaming user base has grown to more than half the US population for the first time in 2015.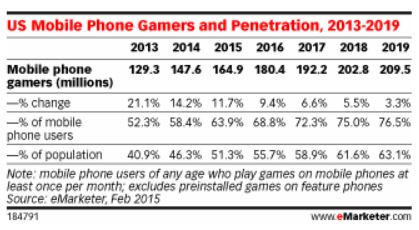 Mobile gamers may be increasing exponentially, but in-app ad spending is not.  The population of mobile users alone should be enough to attract the attention of advertisers.  In just one game on one mobile device, ad advertiser could reach up to 28 million users a day.
Chances are, if you've ever played a game or used an app with in-app advertising, an ad has popped up that you immediately try to "x" out as fast as you can. This "annoyance factor" should not prevent your business from mobile app advertising since it can easily be eliminated by offering rewards-based advertising.
Another tactic for mobile game advertising success is brand integration.  How does this work?  Pick apps that match up with what you do.  Advertising a gym?  Target the countless diet, nutrition and fitness apps that are available at the tap of the finger.  Going after millennials? Target the trendy new games that steals the attention of young adults for hours.
Making your brand prominent in apps that are similar to what your business offers means you are likely to show ads to a specific target audience who are more likely to convert.