Desktop Reigns Supreme in Ecommerce Traffic and Revenue
Megan Malone
You have probably heard a lot about new digital marketing trends for digital devices.  It seems like every week a new research study proves which digital device customers prefer for shopping and browsing.
With all the trends, statistics and competition among devices, it is easy to get overwhelmed trying to keep up with the dozens of ways to attract a customer to your business.  Instead of having an ad display on just a computer, in order to leave a lasting impact on your customer, that ad must reach them on three screens, mobile tablet and desktop to truly impact their customer lifecycle.
New devices like tablets and smartphones are innovative and relevant, and the U.S. population cannot get enough of their small-screened pals.  Businesses jump at the opportunity to adapt to new digital marketing trends featuring these devices because they are certainly effective and necessary to keep your marketing strategies relevant.  However, these up-and-coming devices are still developing and can sometimes be hard to keep up with and their conversion rates and customer success levels cannot compete with the desktop computer.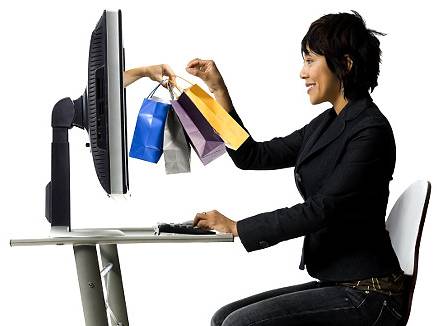 In a society where the desktop computer is considered "old" and "traditional" compared to new devices, our longtime pal the desktop still accounts for 75% of all digital shopping traffic.  Research from MarketLive also shows that nearly 56% of web traffic to retail sites came from non-mobile sources.
Tablets are close behind desktop computers in the digital device retail revenue race, most likely because of their larger screen and user-friendly screen formats.
Mobile retail traffic and revenue has grown rapidly over the years, but still falls behind as customers learn to adapt to new technology.  However, that does not mean that the power of mobile digital marketing should be underestimated.  Mobile phone users are still adapting to the shift of mobile phone tasks such as texting and phone calls to smartphone tasks, like emails and web browsing.
According to eMarketer, smartphones are more commonly used for browsing and researching products and businesses rather than completing a purchase.  Smartphone users are more likely to discover products they want online and then complete purchases in a store, or even move from one digital device to a more trusted digital device: the desktop.
Since desktop computers are the more trusted device, their average purchase total is higher than any other device.  Desktop shoppers are more likely to purchase larger, more expensive items like housewares and furnishings. Mobile shoppers are more likely to purchase material items like apparel, footwear and accessories.
Smartphones and tablets are not to be underestimated in the race for the most successful digital marketing product even though desktop computers have proven to be reliable and trusted among online shoppers.  However, the only way to ensure maximum success when trying to reach your customer with digital marketing is to create balanced, effective marketing strategies across all digital devices.