Change Your Business Hours on Google
Megan Malone
When you Google yourself, what do you see? Your customer's are doing searches everyday looking for business information, and if they aren't seeing your address, business hours, aggregated reviews, and directions to your location you are missing valuable leads.  Nothing is more frustrating then driving to business that is closed- or even navigating to the wrong address because your online presence is not updated!  This is particularly important if your business hours change with the season.  To combat displaying incorrect summer hours, Google created an easy to use website to update your online presence with a few clicks of a button.  Just navigate to gybo.com/summer.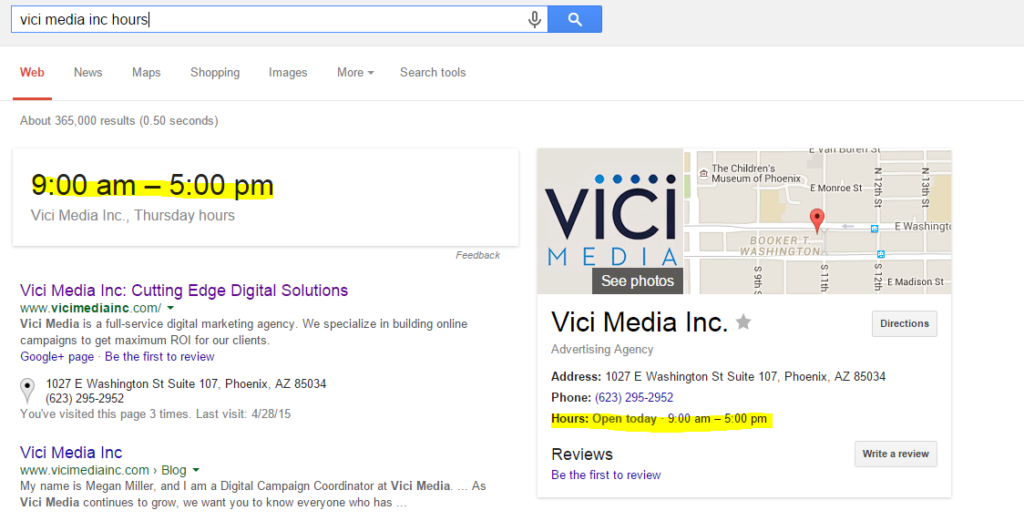 How many businesses are changing their hours this summer?  Google says up to 25% of us (Google Consumer Surveys, June 2015), with only 1% actually changing their hours online, leaving many of our business listings out-of-date.  Keep in mind, this process isn't automated with Google so every time you change your business hours you also need to manually update to your profile online.
Ready to get started? Follow this step-by-step guide for updating your business listing.  You'll be able to update your hours, upload photos of your location, add a phone number which customers can click-to-call on their mobile phones.  And if your hours are flexible throughout the year, make sure to flex your online presence at the same time.