2017 Planning: Marketing Budgets Have Gone Up (Again!)
Megan Malone
Not every small business has the luxury of having a full-time Marketing Director on payroll, leaving those without a lot of marketing experience scratching their heads when planning for 2017.  With the pressure to have every dollar spent promoting the business coming back as a positive return on investment it can be tricky to balance how much to spend to steadily grow the business.  Need a starting point? In 2017 the average marketing budget is rising to 12% of company revenue, the third consecutive rise in marketing budgets over the last three years.  (Source: Gartner, Inc).
This is a 1% rise in marketing budgets from 2016, where the average hovered at 11% spend of their company revenue on marketing.  The annual study also looked into the diversity of the marketing spend on different types of advertising mediums.  Twenty-four percent of marketing leaders expect their 2017 digital advertising budget will rise significantly. This is a breakdown of the 12% spend: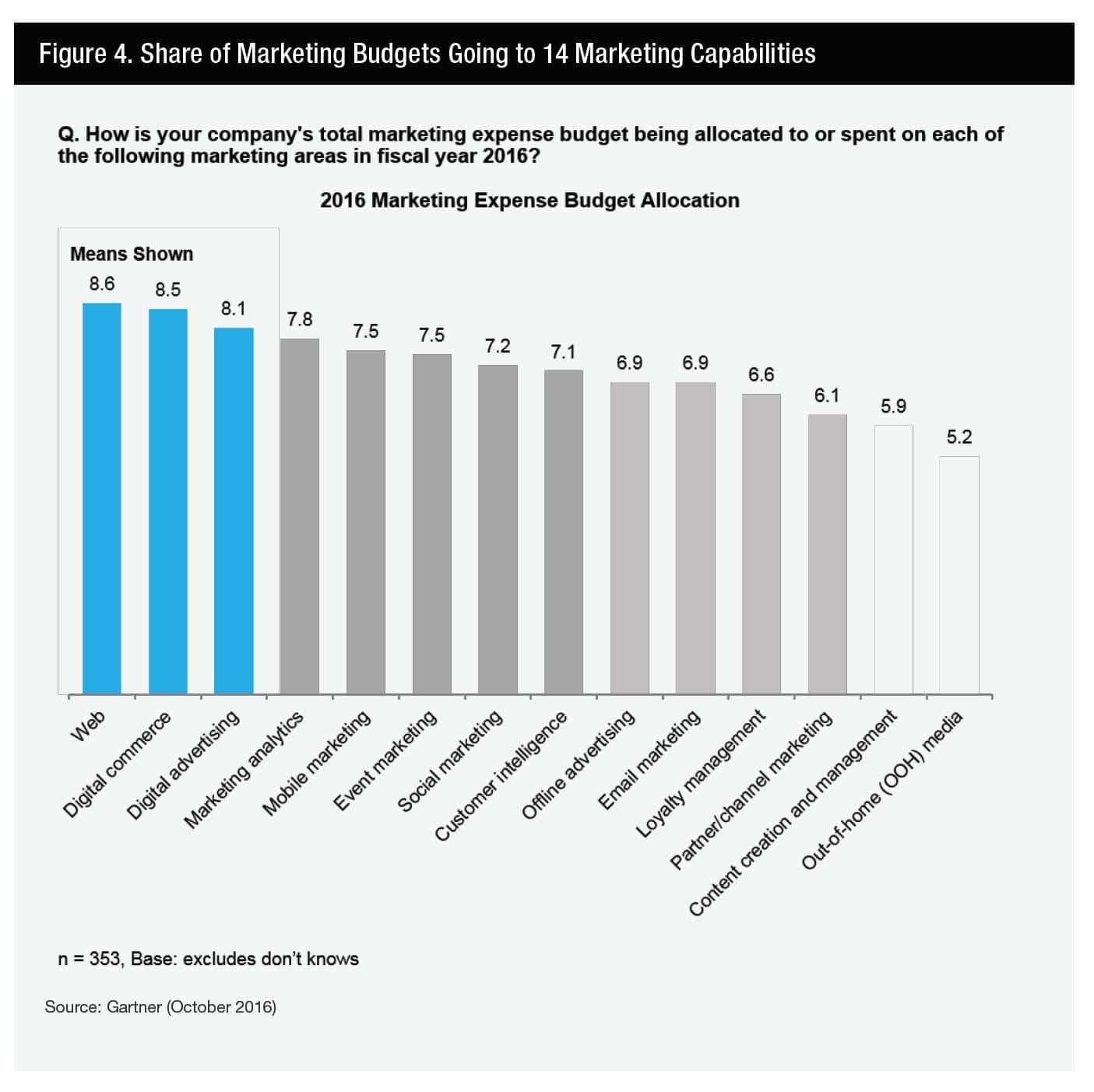 The top four areas to spend marketing money include improving the experience of the businesses website, digital commerce, digital advertising, and marketing analytics.  Digital commerce is more specific to the type of business you have, and refers to digitizing a customer's buying processes by creating online tools, online videos, or content marketing around products that give buyers more information before placing an order.  What's interesting is with the rise of digital advertising, marketers are spending more money on analytics to monitor those efforts, as digital creates a lot of data to be analyzed.