The Ultimate Amazon Ad Buying Guide for Small Businesses
Megan Malone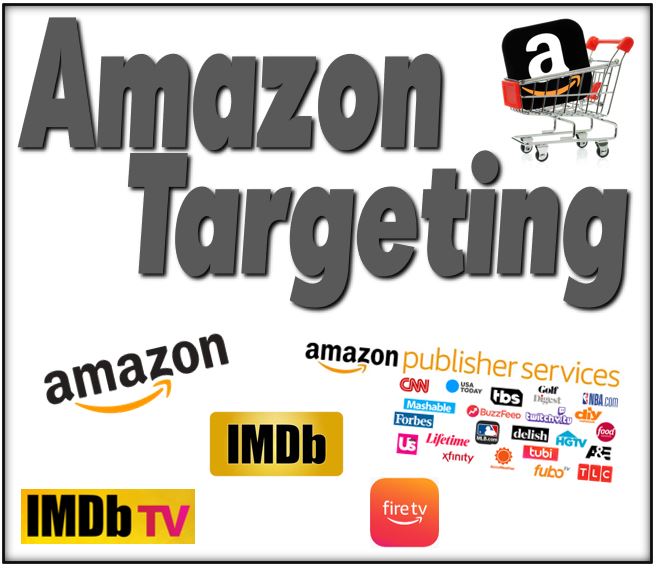 Historically when it comes to ad buying you have two giants fighting for business ad dollars: Google and Facebook.  Globally, Google is the largest digital ad seller in the world in 2019, accounting for 31.1% of ad spending, or $103.73 billion. Facebook has cut the Google lead in half with $67.37 billion in net ad revenues.  In 2019 Amazon netted $14.3 billion in ad revenue, mainly from managed and small pay-per-click accounts within the storefront platform on Amazon.com.  However with the launch of their Self-Serve Amazon DSP (demand-side platform), the third sleeping giant has awoken.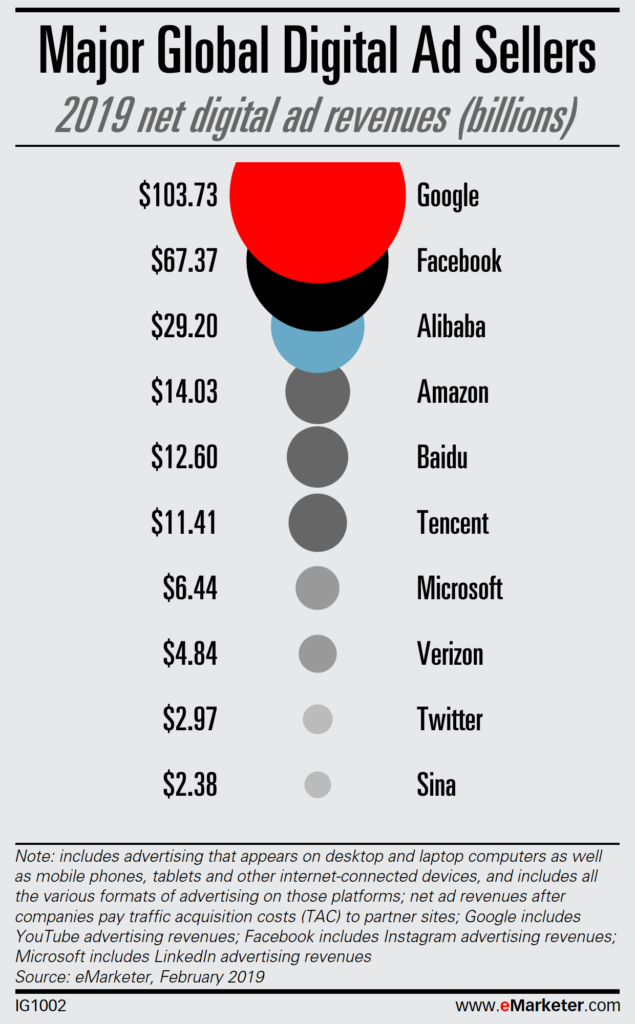 Vici has been beta testing the Amazon DSP since mid-2019.  There are big barriers to entry to get access to the DSP, the biggest being the cost.   From Amazon: "the managed-service option is a great solution for companies that want access to Amazon DSP inventory with white-glove service or those with limited programmatic experience. The managed-service option typically requires a minimum spend of $35,000."  That is just the cost for Amazon to manage a campaign for you. Using their DSP in a self-service capacity increases the minimum spend to six figures.  Because the DSP is so new, they can't train you on it, or give you collateral, and would require you to have the navy seal team of ad buyers on your team to learn it yourself. And we did.
We are very proud that starting May 13, 2020 we are offering white-label, white-glove Amazon account buying to all of our partners, starting at $1500 per ad campaign, per month.  We are amongst the first digital marketing companies in the nation to offer this level of buying across Amazon along with thorough training, collateral, reporting, and optimization.  And it's such an important time to be on Amazon as their stats are absolutely staggering:
96% of consumers surveyed had visited Amazon within the last year
Amazon averages more than 200 million unique visitors per month
Amazon makes up 49% of all online retail spend in the US
Amazon had over 2.01 billion combined desktop and mobile visits
50% of U.S. internet users start product searches on Amazon compared to 35% on Google
That last stat has a lot of people paying attention. Amazon has massive data accumulated about its users which we can use to target ads both on and off Amazon. We can target with display ads on and off Amazon.com and video/OTT on Amazon owned properties and partner websites and apps.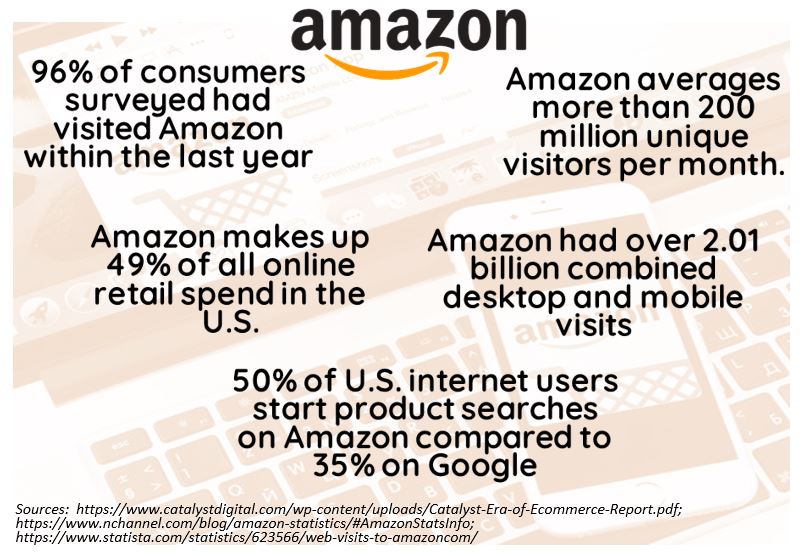 Whenever you talk about a new DSP, its important to understand their terms and definitions.  Non-endemic is a term Amazon uses to refer to businesses that do not have e-commerce on their site, or do not sell their products on Amazon.  This is verticals like automotive, law offices, colleges and universities, financial institutions, and medical facilities.  All are considered non-endemic but can greatly benefits from the targeting Amazon has to offer.
If you do have e-commerce on your site, Amazon doesn't let you show your display ads on Amazon.com, however you can utilize your display, video, or OTT ads on Amazon owned properties and thousands of other websites and apps Amazon has partnered with, across all devices.  This is what we call Amazon Premium, which is a combination of:
Amazon.com (also called Amazon proper): About 5-10% of your display ads will run on Amazon.com, targeting the types of people you want to reach.  Why that low? Only display ads can be purchased and they are often at the bottom of the page.  But the power is in the targeting data, which we use to find those people in other places such as Amazon owned properties and the Amazon Publishers (see below).


Amazon Properties: We can target users on properties that Amazon owns, including Fire TV, IMDb.com and IMDb TV.  IMDb.com (owned by Amazon) is the world's most popular searchable database for info on movies, TV, and celebrities with 83 million users. Ads are display or video and use Amazon Targeting.  IMDb TV is its FREE "Over The Top" (OTT) streaming service to watch movies and TV series. Viewable on computers, mobile devices, Fire TV, Echo screen and Apple TV.  Fire TV (owned by Amazon) is a device that plugs into your Connected TV and enables access to hundreds of video streaming apps that contain movie or TV content.


Amazon Publishers: We can use Amazon data to target on over 5,000 websites and apps Amazon has partnered with to reach their users with display, video, and OTT.  These comScore 100 publishers and high-quality sites that have a direct partner relationship with Amazon including Reddit, BuzzFeed, BBC America, Realtor.com, Web MD, and Tubi to name a few.


How We Target Ads Using Amazon Data
When it comes to the Amazon DSP there are four major products: Amazon Behavioral targeting, Amazon Product Targeting, Amazon Custom Audience Matching & Lookalike, and Amazon Retargeting.  This is not to be confused with advertising for your own storefront on Amazon with sponsored listings or $1 per day minimums on pay-per-click advertising.  Rather this is specific to advertising for businesses that do not sell their products or services on Amazon.  

Here is a breakdown of each:
Amazon Behavioral Targeting: Showing your display, video, or OTT ads to specific consumers based on their Amazon purchase history, searches, and browsing, across Amazon properties and thousands of partner websites and apps.  There are thousands of categories you can target with Amazon data including presence of children within a specific age in your home, recent movers, home owners, income levels, in-market for a variety of things like automotive (Polk is the 3rd party provider of Amazon's automotive data), weddings, home improvement, jewelry, careers, etc.  You can even target by interests on Amazon Prime video.  For example, I could target by anyone who watched a show or movie with Brad Pitt in it in the last 30 days.


Amazon Product Targeting: We build an audience of consumers who have searched, browsed or purchased specific products on Amazon, and show them your display, video, or OTT ad across Amazon properties and thousands of partner websites and apps.  Every product on Amazon has an Amazon Standard Identification Number (ASIN) which we pull from each listing.  This is a massive amount of first party Amazon data is gathering through product views, product purchases, and product searches.  From there you can tell us three products of interest on Amazon and we custom create the audience who are interested in those products.  For instance, if you wanted to reach new parents, we could go after a specific diaper size, infant cars seats or baby books.  If you were interested in a bride-to-be, we could target by wedding invitations, wedding decorations or bridal party gifts.  If your goal is to reach college students you can target by textbooks, dorm room decorations, or dorm refrigerators.  Product lists are custom built for each campaign to target the exact audience you want to reach.


Amazon Custom Audience Matching & Lookalike: We take your list of customer emails or household addresses, match them to Amazon users and show your display, video, or OTT ads across Amazon properties and thousands of partner websites and apps. We can also build a Lookalike Audience of the people on your list and show them your ad.  You will need a list of a minimum of 10,000 names.  On Amazon we have experienced a list match rate of about 30%-50%, and if you want to only run Lookalike you need a matched list of about 20,000 records.  By default, Lookalike is set to 90 days, however we can go as far back as 180 days.  What I am most excited about is the fact you can now utilize a CRM or other database list, to market to those people on the list via OTT ads.  This is not something Vici could offer before, particularly for our automotive, education, law service and financial partners.
Amazon Retargeting: Your ads follow people after they leave your website, showing them your display, video, or OTT ads across Amazon properties and thousands of partner websites and apps.  Retargeting is triggered after you install an Amazon container tag or pixel on your end client's website, and anyone who leaves your site and visits Amazon, Amazon properties or partners or app sees your ad.  Currently Dynamic Retargeting is not available. 


Restricted Categories on Amazon
We have really picked apart this DSP to figure out what is and is not allowed.  Amazon restrictions are laughably long, so much so when we first started breaking down what can and cannot run it was like walking through a minefield to launch everything! Here are the major food groups of things to be aware of when launched on the Amazon DSP:
Don't Even Think About It: You can't advertise any products such as beer, wine, wineries, hard liquor, cannabis, CBD, tobacco, casinos, gentleman's clubs, guns, weapons, firearms, fireworks, supplements, weight loss, lotteries, political, medical procedures, or short term or high interest loans.  When it comes to recruitment, ads for job sites must not state or imply that our customers need a better career, quit their job, have been laid off, or are under/overqualified for what they currently do.


You Cannot Target Every Product on Amazon: We learned this the hard way.  Amazon does not spell out products you can and cannot target so we have been testing everything we could get our hands on.  You cannot target people who have looked at or purchased specific medications, pregnancy tests, adult toys, bullets, diet pills, or alcohol.  We did test a variety of medical supplies and equipment and passed audit.  If you have a specific question about a more sensitive product found on Amazon, we can let you know within 3 business days if it can be approved for advertising.   


A Weird Quirk on Amazon: We have not seen this across other DSPs, but on Amazon you cannot advertise a specific doctors name at a practice, it can only be the clinic.  Ads that feature a picture of a doctor or the name of a doctor are getting declined.  The same is also true for Real Estate agents, however Insurance Agents and Lawyers have passed without a problem.
Things to Know: The Amazon DSP Is In Its Infancy
Amazon is a brand-new DSP and they are launching the product enhancements and features as they go, and while the targeting options are astounding, the technical aspect of the platform is not as sophisticated as Facebook and Google.  Some drawbacks that stood out to us:
Conversions are all grouped together in reporting.  You cannot tell the difference between a converted phone call versus a form fill out, all conversions are lumped together as one big number.  Because of this we recommend you only track true conversions, not secondary attribution conversions (like page views).


No native ad units.


No Dynamic Retargeting.


No device breakout.


You cannot see how many unique people saw your ad verses the number of impressions.
What to Know Before You Launch Your First Amazon Campaign
If you are an e-commerce site, you cannot advertise your product on Amazon proper- they consider you a competitor.  However, you can utilize Amazon Properties or Amazon Publishers to target your ads with Amazon data.


Amazon requires an advertiser to have a HTTPS secured website.  No website with HTTP will pass audit.


Amazon offers a unique product offering particularly for automotive dealerships, through Amazon Vehicles and the Amazon Garage.  With Amazon Garage, customers can quickly enter their car model and year and see only parts that are compatible with their vehicle.  What the Amazon Garage provides to us is a unique data set to target based on vehicle ownership, as well as give our partners insight on what these customers are shopping and browsing for on Amazon.  All categories are available in our Amazon Behavioral Targeting.


Video (a combination of in-stream and out-stream) works the best.  We are seeing our highest CTRs and conversions.  But keep in mind OTT doesn't have click or conversion tracking (because no cross-device tracking is available on Amazon) so this is a pure branding and awareness medium.


The landing page needs to match the offer on the ad if you want to pass auditing.  They are very strict on this.  They are also very strict about the size of your font on an ad (nothing can be below 16-point font at 2x resolution), or their exact video parameters of :15 or :30 on the nose. No flash ads are permitted.
We can target geographically by Zips, Radius around an Address (we recommend no smaller than 10-miles), City with State, State or Nationwide.  No geo-fencing is available.
Vici can only target in English and Spanish, in the United States and Canada only.
As you can see, the Amazon DSP is an incredibly powerful targeting tool that is now in competition with Facebook and Google for the coveted ad dollar.  Vici has custom built out specific industry-vertical decks, behavioral categories, and product mixes to get the results needed for our partners, with a minimum cost to entry.  If you have any questions about a specific product, or want to learn more, please let us know.