Make Your Website Mobile-Friendly by April 21 or Lose Traffic
Megan Malone
You've heard it here: mobile devices are the hottest platforms for effective digital marketing strategies.  Not sold on the mobile marketing trend yet?  This may change your mind,  because for the first time ever, not having a responsive or optimized mobile site can negatively impact your businesses' success.
Starting April 21, Google will be penalizing websites that are not optimized or responsive to mobile devices by decreasing their search ranking.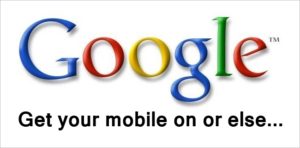 Google knows the significance that mobile devices have on internet use and adjusted their algorithms to those usage patterns.  If you haven't heard the word algorithm since high school math class, they are the complex computer formulas that search engines use to look for clues to give the internet user the exact results they want in the organic search listings.
According to Google, the change will affect mobile searches around the world and have a significant impact on search results.
Websites that are not compatible on mobile devices typically do not fit the entire site on the screen and involves excessive pinching, zooming and tapping to reach the information you need.  Mobile responsive sites will keep the same look of a site but reduce the burden of re-sizing, zooming and scrolling and make is easier for a user to navigate.
Mobile optimized sites change the look of the web page to be completely mobile and user friendly.  Usually optimized home pages consist of a heading, images and a series of simple thumb-friendly navigation buttons that can guide you around the entire site with no more than a tap of a finger.  Most importantly, mobile optimized sites make conversion points prominent and unavoidable, which means greater potential for your company to acquire new customers.
Not sure whether your mobile site will make the cut?  Don't fret, Google created a simple Mobile Friendly Test that not only shows you what your site looks like on a mobile screen, but gives you a report of what to improve on and how to improve.
How did your site rank?  Most sites that are not optimized score in the low 50's, partially optimized or responsive sites usually rank between 80-90.  By implementing this new mobile algorithm, Google's vision is for scores of the upper 90's-100 to be acceptable and attainable.  Vici's user experience score is a 99/100!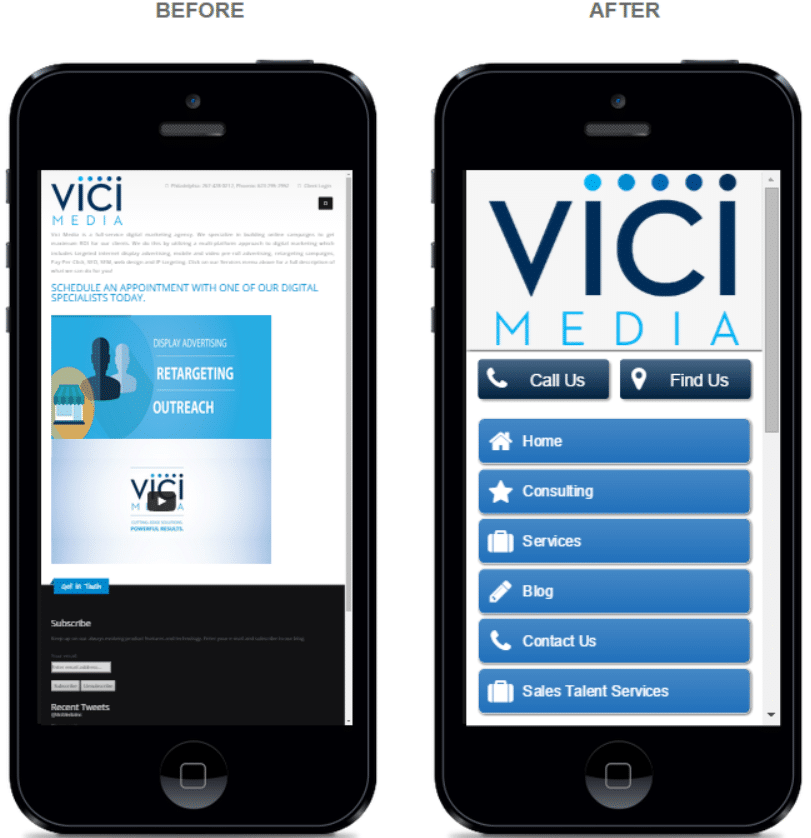 Mobile phones have reached the capabilities of a pocket-sized computer, and avoiding the importance of an appropriate mobile site will only hurt your marketing success and your customer relationship.
If you're looking for a way to outsmart your competitors' and gain an upper hand in organic search ranking, having a mobile responsive or optimized site is a simple advantage.  Your mobile-search customers will also find it easier to get relevant, high quality search results that point directly to your site!