How Data And Digital Analytics Can Drive Your Business Forward
jan deruiter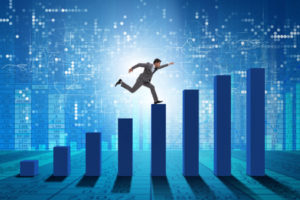 Technology has changed consumer behavior and disrupted many business sectors over the last 15 years. The touch points to connect and engage consumers now require new marketing channels.  Advertisers are harnessing innovation and data to drive marketing decisions. Today, online marketing may include, retargeting, behavioral and keyword targeting, video, SEO, mobile conquesting, native advertising, social media and blogging to name a few. Combining online marketing with traditional media can improve purchase intent by 90% and brand perception by 68%. Data provides insights and helps shape the key strategic and marketing plans for every size business. Business owners want to understand what marketing channels will drive the following for their product or service:
Awareness and branding
When a consumer goes into the market for a product or service, what will drive "evaluation or consideration" for the brand?
Conversions or actions
The goal of every marketing mix is to drive results and deliver an attractive ROI on the marketing dollars being spent. Every business wants to monetize their existing customers and cast a wide net to target "new customers."  Yet only a small percentage of businesses actually gather and evaluate data and analytics and then leverage that information to gain a competitive edge against their competition. Here are some questions that should be answered in becoming more of a data driven organization.
What marketing problem are we trying to solve?
What data should we be looking at? Internal data such as consumer demographics and psychographics , the product line, customer transactions, seasonality, business margins? Or external data such as weather, traffic, location and completion.
What is our business strategy?
Is data viewed inside the company as a strategic asset and analytics as a competency?
Does our marketing start with the "end user" in mind and as a focus?
What data and analytics are currently being measured; customer engagement, how consumers respond to your message? Where do they see your message? What is the incentive or call to action for the target consumer?
At Vici, we have invested heavily in our reporting platform and are proud of the metrics we provide our clients. We found that they are interested to know:
How many consumers see their online ads?
How many engage (click) with the display or video ad.
How many people see the ad, don't click on the ad but go back to the home page of the businesses website?
What publishers are the ads being seen on?
How is each digital element performing?
What devices are they using?
How many people took an action or converted?
What is the "engagement" rate of the campaign?
Every campaign tells a story. The data and understanding online analytics will provide a road map to evolve and win in whatever business sector you are in.