Another Tool to help your Digital Marketing campaign kickoff with ease.
Greg Swiszcz
Digital Advertising is great, we all agree and that's why you're reading this.  To begin your campaign with ease, we want you to have access to any and all tools that can make your job easier.
We sometimes have limitations as to how we can target (i.e. radius, zip code, city, state, country), there are times when businesses want to target by county.  This is something that our Digital Platforms don't utilize.  So, it then becomes an extra step in the RFP process to provide all of the zip codes in that county…. Until now.
Here's a tool that will make this a bit easier: https://www.melissadata.com/lookups/countyzip.asp
When you head to this page, it will ask you to enter a State: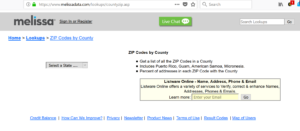 Let's pick Arizona. Then you pick a County.

Then  you get your results: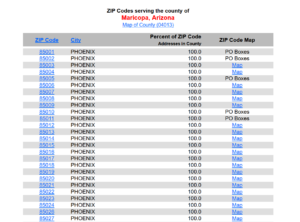 Then, simply copy and paste this information into an Excel file with the zips in their own column.  Easy!
Gone are the days of looking up all of that information yourself, comparing your notes to what you find online.   Now you have a tool to get you the data, fast, accurately, and in a format that you'll need for your digital campaigns.