7 No Cost/Low Cost Resources For Digital Marketing Help
Dana
You know that feeling you get when you learn a new shortcut? Whether it is a keyboard shortcut, a new trick on your phone or just a shorter distance between two places you travel regularly…finding a quicker way is exciting! You save time, resources and money all while eliminating stress. It feels awesome!
If you are a small business or a salesperson making your way in the digital space, you could likely use a few shortcuts and maybe some resources to make your journey smoother and faster. Here are some great tools and tips to help you in the digital sales process… your shortcuts to success.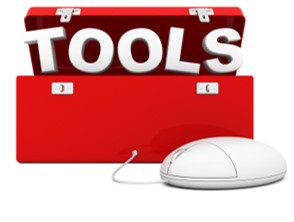 1. Logo creation. If you need a logo and have very little to spend (think less than $250) a great resource is Logo Tournament. This site allows graphic designers around the world to read about your business, learn your preferred aesthetics, and submit their designs. Along the process you can coach or make suggestions to those logos you like the best, giving a clear vision and design to those submitting. Once you choose a winner, you can also book the designer to build collateral like PowerPoint presentations, letterhead, and business cards for one unified look.
2. Graphic Design. Canva is a great online tool to use, almost like graphic design for dummies. They have premade templates for display ads, Facebook cover photos, email marketing, etc. If you use one of their stock photos, you pay $1, but otherwise the site is free and easy to use. For more involved graphic design work than a template will allow, you can always post your project on Upwork (formerly eLance.com) and have freelancers across the world bid on the project.
3. Content and Ad Creation. Sometimes getting content for your publications, blog posts, and client materials is downright challenging, especially if you can't find the time. Or, maybe you need some additional help in creating your digital ads. Fivver.com is an excellent resource to find the right person. You can also find people who can film testimonials for your website, help with proofreading and editing, or translating content into different languages. The reason that it's called Fivver is all projects start at $5. Browse all services available to find thousands of projects this online community can take off your plate.
4. Email Marketing. MailChimp is an excellent resource for email marketing, but if you are looking for something more unique, check out MadMimi.com. It's beautiful, simple, email marketing. MadMimi gives you customizable email templates that are not only easy to use to create slick newsletters, track their open/click rates, and save/sort your email database contacts. It also provides the service for free for up to 100 contacts. MadMimi's usability is the simplest way to create branded, well-designed newsletters and promotions. If you gain more than 100 subscribers, it's only $8 to upgrade to 500. Money well spent. Another great use of e-mail lists is to use them to target those same people on Facebook and Instagram. To learn more about this contact Vici Media!
5. Conferencing. Whether you're gathering a group on the phone head to freeconferencecalling.com and grab your own number and login details. It's completely free and you can even record the call. Need screen share capabilities? We like join.me, another free service, which allows you to share your screen with anyone across the world, or allows you to give access to your screen to others.
6. Windows Snipping Tool. If you already use this you understand how simple and awesome it is! You can use the snipping tool to capture a screen shot, or snip, of anything on your screen without it being blurry like it is when you use the "print screen" key. Click here for more information on how to snip.
7. Sending Presentations. Want to know if the person you sent a presentation or document to actually viewed it? With DocSend you know who views your presentations, and who they forward them to as well. You can set your presentation to be "non-downloadable" and view only. You can also set an expiration date for the link. You are able to receive instant notification when views open your presentations, and also have the capability to update it and make changes, even after you send it.  DocSend allows you to give a personalized URL to send people to, and you can even present live.
Just like any good shortcut, these will make your digital journey an easier and more productive one.